What Frank Lampard said ahead of Real Madrid vs Chelsea in Champions League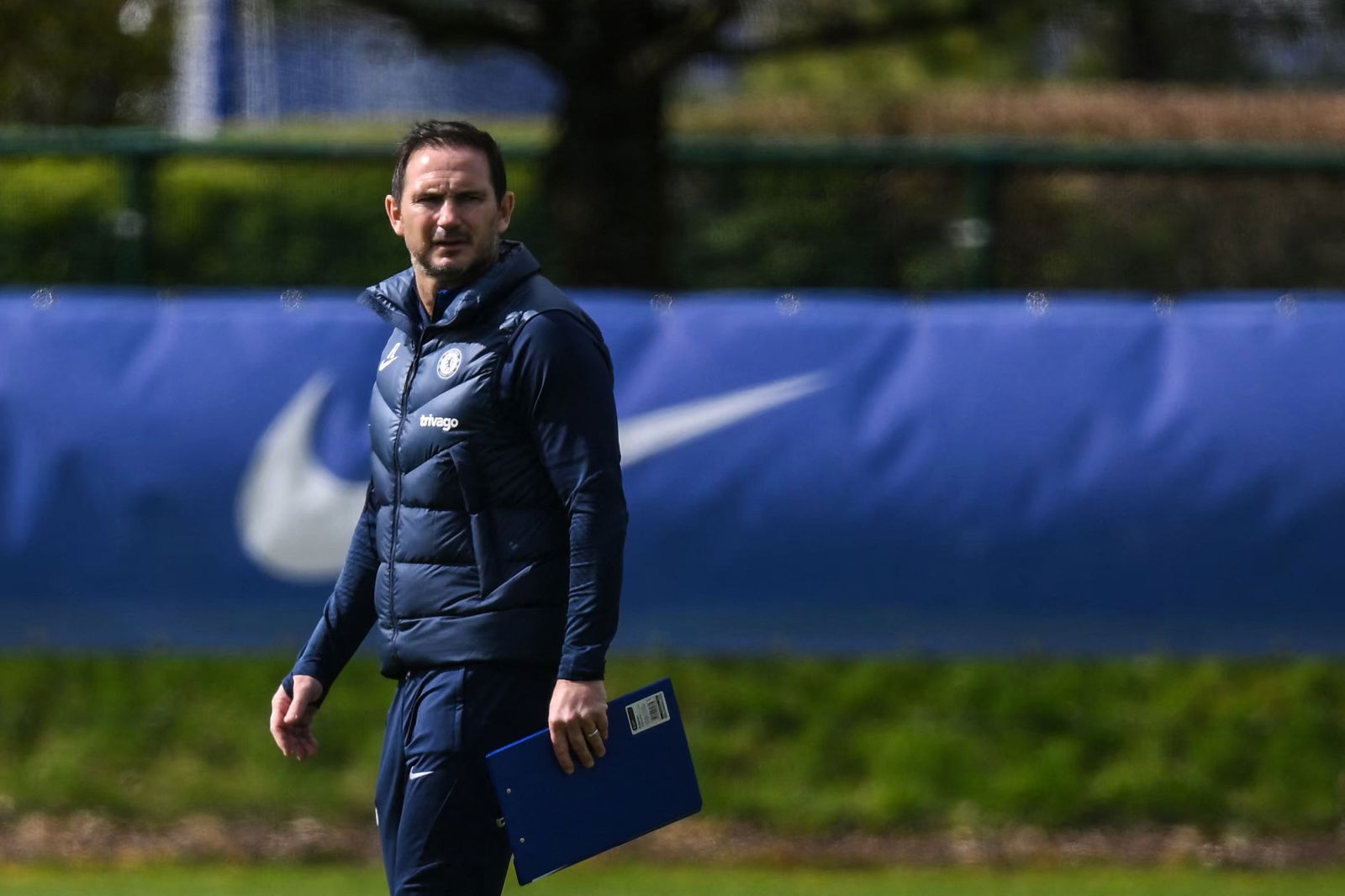 Frank Lampard addressed the media ahead of Chelsea's quarter-final Champions League clash against Real Madrid on Wednesday night.
Chelsea head to Spain for a third straight season and will be hoping to inflict revenge on Carlo Ancelotti's side who knocked them out at this exact stage last season in extra-time.
Lampard got off to the worst possible start after returning to the club on caretaker basis until the end of the season. Chelsea slumped to a 1-0 defeat to Wolves on Saturday, a far from ideal warm-up ahead of the midweek clash at the Santiago Bernabeu.
Real Madrid vs Chelsea: Live stream, TV channel, kick-off time, team news and prediction
The 44-year-old called for his team to be fearless prior to flying out to Madrid and is hoping to take a positive result back to London for the second leg which takes place later this month at Stamford Bridge.
Here is what the Chelsea caretaker boss said on Wednesday evening ahead of the quarter-final clash.
---
On playing in Spain:
"I was just speaking, I only played here [in Spain] once. We lost 2-0. I didn't get a kick! Xavi and Iniesta in their hay day. We have young players but also players that achieved a lot. It's not new to them. A quarter-final is an occasion, we have to play that. Levels go up. We have to believe we can perform."
On excitement:
"This is amazing. I've managed in the #UCL before. A week ago today I didn't know I'd be here. It's a huge honour, a big part of taking on the challenge here. An amazing challenge for me and the club. Looking forward to it."
On comparisons to 2012 win:
"I haven't spoken to Robbie (Di Matteo). I've exchanged messages with Guus Hiddink, ex-managers in the game. There's parallels. Robbie was an assistant, had a big awareness of the squad earlier in the year than I did. Did an amazing job.
"I remember why he achieved it. My situation is different, I don't have a close hand to the squad. I have to be careful, we have very tough games. A lot of work to be done. Committed to creating history but the steps are very difficult."
On if Champions League suits Chelsea:
"Not sure. I viewed it from the outside. There's been challenges, the Premier League is the greatest. It's tough, taken us to placed we don't want to be. Champions League is escapism, knock-out football.
"That can contribute to success. You know you're playing teams of the level of Real Madrid, the semi-finalists, the comparisons are worthless."
On rumours of James Corden recommending Todd Boehly appoints Lampard:
"They probably make decisions based more than a conversation with one person so… that's as much as I'll give that question.
On recent history with Real Madrid:
"Every new year in football is new story. The year before last we were successful in the Champions League. Last year, Real Madrid produced… not a comeback but an incredible game that change in the last moments.
"Having watched Real Madrid, and having a relationship with Carlo, the players have to understand this is a special arena and football club. Some things you can't control. Understand the quality in the Real Madrid team. My focus is on what we can do now."
On game plan:
"We have to understand Madrid's qualities in possession, individual talent. We need to be disciplined, understand the threats, ways they like to score. We have to be defensively good but show our strengths.
"The players know how we want to approach it. We need belief. Sometimes mentality is the biggest thing. You have to be spot on to take it back to Stamford Bridge in front of our home fans."
On earning right to lead Chelsea in Champions League after being sacked mid-campaign in the past:
"I know I played a part in the last success but that ended when I left. Qualifying with a young squad, then we went through the group stage but it ended.
"Full credit to Thomas. I'm proud to come back, work with the younger players, develop but get results. I don't link it to the past but I've managed here before. I'm not daunted, I'm excited."
On leaders in Chelsea squad:
"You can only become a leader in action. No point being called a leader until you show why. I understand the question. We have a lot of players with a lot of titles. We cant' say we're completely young.
"Natural leaders, modern leaders have changed. I don't think we can ever replicate what a squad was back 10 years ago. We have brought in younger players this season, we have to let them develop."
On Enzo Fernandez:
"Enzo is doing the media, you'll speak to him. In him I see a leader. He's 21/22. Games like tomorrow are opportunities for him to show he's a proper leader."
On traveling squad:
"They're all fit."
On Chelsea character:
"It gets questioned in defeat. Players prove it on pitch. A lot of work we do behind the scenes. My job is to convey to them the need to train at a level, have the mentality. They have to show it.
"A loss of confidence can seem like a lack of character."
On N'Golo Kante:
"He's a special player and I understand about consistency, and his difficulty with injuries. In terms of coming back and playing a high level I've witnessed it in the Super Cup final vs Liverpool years ago. He has the capacity to do that.
"When we miss him, we miss him because how good he is."
On Real Madrid's best players:
"Once I name one, two or three you'll ask about others. I have a huge respect. Players that have longevity, serial winners – Benzema, Modric, Kroos. Vinicius too."
On pressure:
"There's pressure on both teams because the size of both clubs. Are Real Madrid favourites? Yes. I understand why. That's not a problem, that's fine. There's nothing better than proving people wrong.
"If you can't handle the pressure you're not a big club or a big player. That's part of the pressure, innit."
On Antonio Rudiger:
"He's done well. When I saw him as Everton manager I wished him well with the Madrid move that was happening. People speculate on relationships.
"As a manager of Chelsea you have 27 players, decisions to make. He played a lot for me. Our story ended, he was part of the Champions League winning team. Now he had his move. Good luck to him. Good luck to any professional that works as hard as him. He deserves it."
More to follow…