Champions League, Blues future, Havertz prediction: What Joao Felix said ahead of Chelsea vs Borussia Dortmund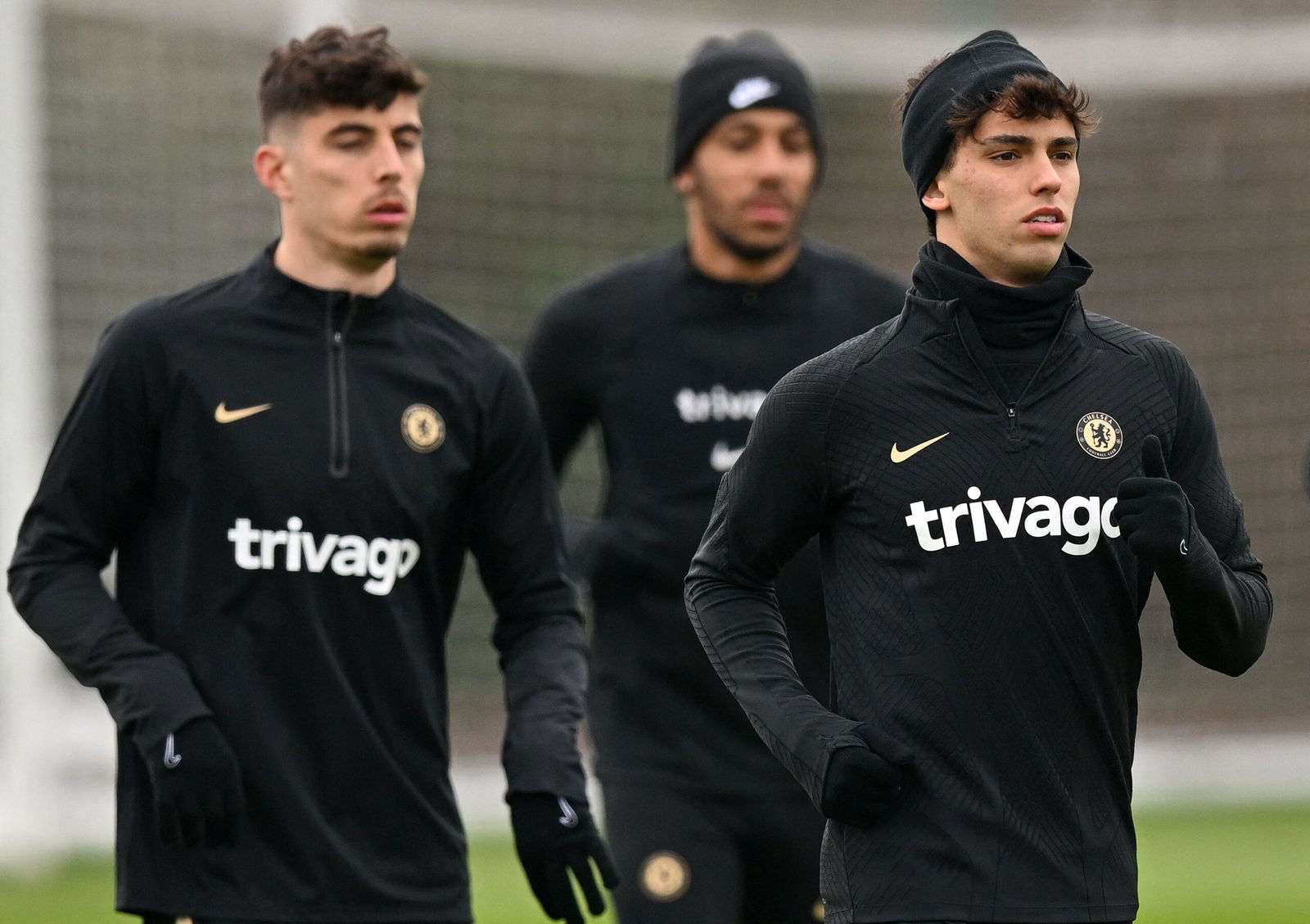 Joao Felix addressed the media ahead of Chelsea's Champions League clash against Borussia Dortmund on Tuesday night at the Stamford Bridge.
The 23-year-old is raring to go in the Champions League and wants to help his team progress into the quarter-finals despite being one-goal down to Dortmund heading into the second leg.
Felix, who is currently on loan, has only scored one goal for Chelsea since joining – against West Ham – and is hoping to add to his tally on Tuesday when Dortmund make the trip to the English capital.
He has had plenty of chances, hitting the bar in the first leg, to score for the Blues, but goals are yet to flow for the Portugal international, who is eager to impress and help his teammates clinch Champions League qualification for next season.
Chelsea are up against an in-form Dortmund side and will need to be at their very best, being clinical in front of goal, should their wish of progressing come true.
Here's what the Chelsea forward had to say in his pre-match press conference on Monday afternoon.
---
Borussia Dortmund clash
"Zero pressure. This is our job. We just have to enjoy and win. Our levels of confidence and attention are high because we have to win. If we do the things right, we will win.
"I really want to win tomorrow. I love playing in the Champions League. It's a special competition. I hope after the 90 minutes we are here to celebrate."
Red card on Chelsea debut vs Fulham
"It's not normal for me to get a red card. It was a stupid red card. We, and I, was playing good. Unfortunately, the referee showed me the red card. But it's football, it happens. It was worse because it was my debut."
Time on loan at Chelsea
"I'm here to play, to help the team and club win trophies. I just fight for that, to win trophies. I'm on loan, but the time I am here I want to help, play, score and win."
Future at Chelsea beyond this season
"In terms of if I want to stay or not, the future no one knows. I am focused on tomorrow's game. After that we don't know what will happen. The club is amazing, I am happy to be here."
Leaving Atletico Madrid for a new challenge
"When I left Atletico, it was good for me and them. It was the perfect deal, to try something different. I always try my best. I have to change to see if the things go different. It's important for me this loan. I am very happy to play here."
Kai Havertz
"He's amazing player, everyone knows who he is and what he has done for the club. We are the same age, I already know him a long time ago. Our relationship, on and off the pitch, is very good.
"It's football sometimes. You just have to keep going, he never stops working to keep being better. Tomorrow he will score."
Playing in the Champions League
"Playing Champions League is always different. It's a competition everyone wants to play. But now, I am focused on tomorrow's game. We have a lot of games yet to play to reach Champions League in the league. It's not over."
Everyone taking responsibility
"The fault is about us and the coach, but not even the players or coach has to take all the fault – it's between us. We have to be together, which we are. We are with the coach, which is perfect. The situation will change for sure."
Differences between La Liga and England
"It's a different kind of football. The way teams play is totally different. I felt that in the first game. Chelsea is a team who likes to attack, have the ball. That's the game I like to play. I feel free to play here, as I like, I'm loving it."