When Mount and Sterling are set to make Chelsea injury returns as Potter eyes England call-up clarity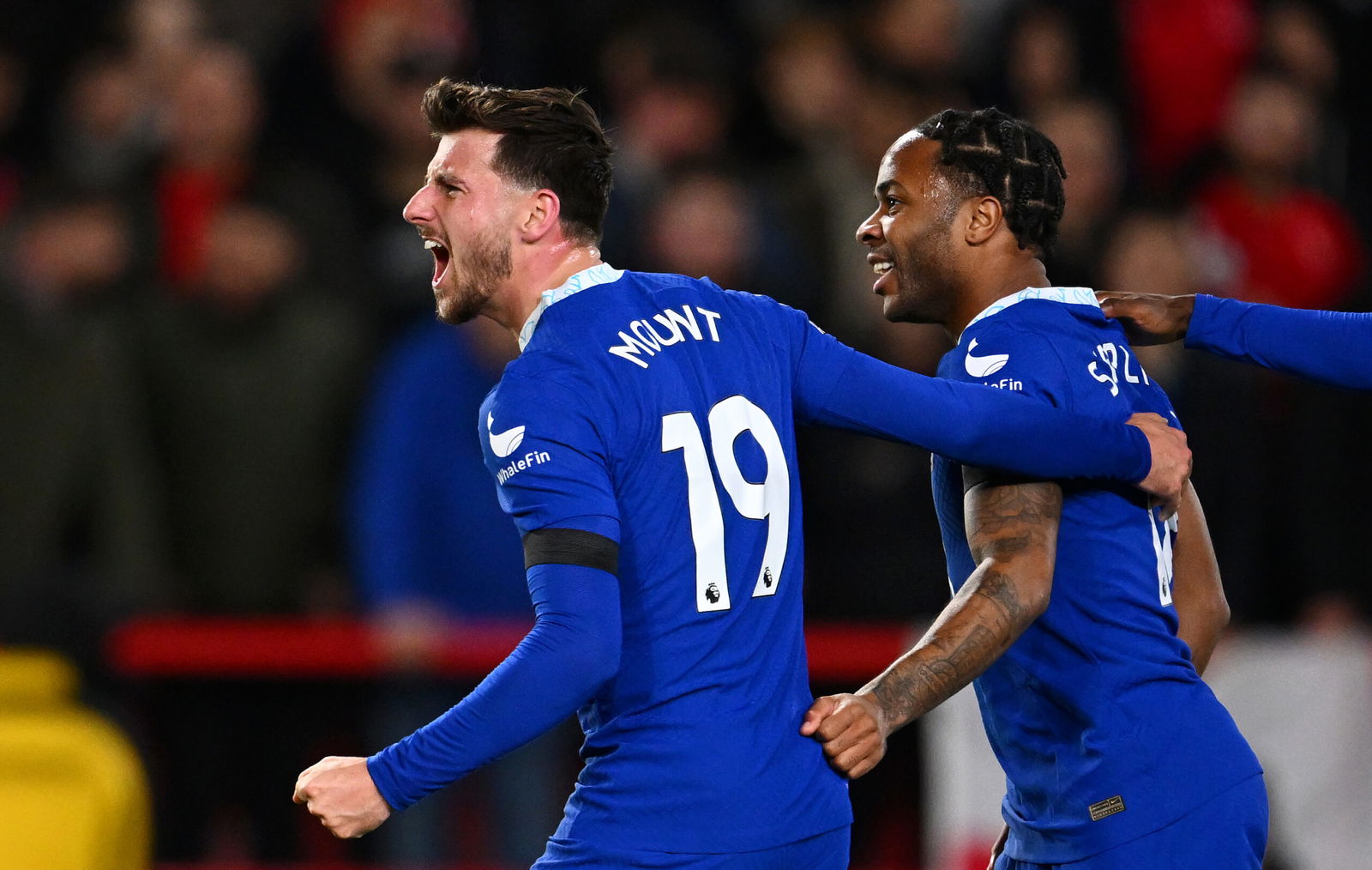 Graham Potter has confirmed when he expects Mason Mount and Raheem Sterling to be available for Chelsea again after injury.
Mount has missed the last three matches against Leeds United, Borussia Dortmund and Leicester City due to a lower abdomen problem. Meanwhile, Sterling has been struggling with a minor hamstring problem.
Both will miss the match against Everton on Saturday evening at Stamford Bridge in the Premier League. Potter confirmed on Friday: "Raheem has a problem with his hamstring. It's not too serious but he'll miss the game at the weekend and he'll miss the international trip.
"It's the same for Mason. He has been struggling a little bit with his pubic bone. He wasn't 100 percent in the last game and still isn't quite there. So he'll miss the England camp."
Sterling wasn't selected for England duty next week after Gareth Southgate confirmed he couldn't select him because he wasn't fit. But Mount was selected, which came to the surprise of Potter who believes the midfielder has never been available.
"Yeah," responded the Chelsea head coach when asked if he was surprised at Mount's call-up to face Italy and Ukraine next week.
Potter revealed Chelsea would ask for clarity on the situation over the call-up, with Mount now staying back at Cobham to continue his recovery from a pubic bone injury.
"As far as I was aware he wasn't going to be available for us at the weekend," added Potter. "He needed a bit of time for his injury to settle down, which pretty much ruled him out of England. Whether they needed a bit of time to double check that, I don't know.
"I don't think there is anything untoward at all, it's more sometimes… he can be named and there's a couple of days where things can be changed."
Chelsea face Aston Villa on April 1 in their first game back after the international break and Potter hopes both Mount and Sterling will be ready and available for the Premier League encounter.
On their returns post-international break, Potter concluded: "Yes, we're hopeful.
"It's a niggly one with Mason. He'll have days where he feels good and then days where he has a setback, so hopefully we can manage it through this period and he'll be okay."
---
READ MORE: "I don't care" – Graham Potter refuses to 'act like something else' after defending touchline calmness
READ MORE: "Absolute dream to work with" – Potter lauds Chelsea star as best position outlined