Why Chelsea are trying to delay Anthony Barry move to Bayern Munich amid potential UCL meeting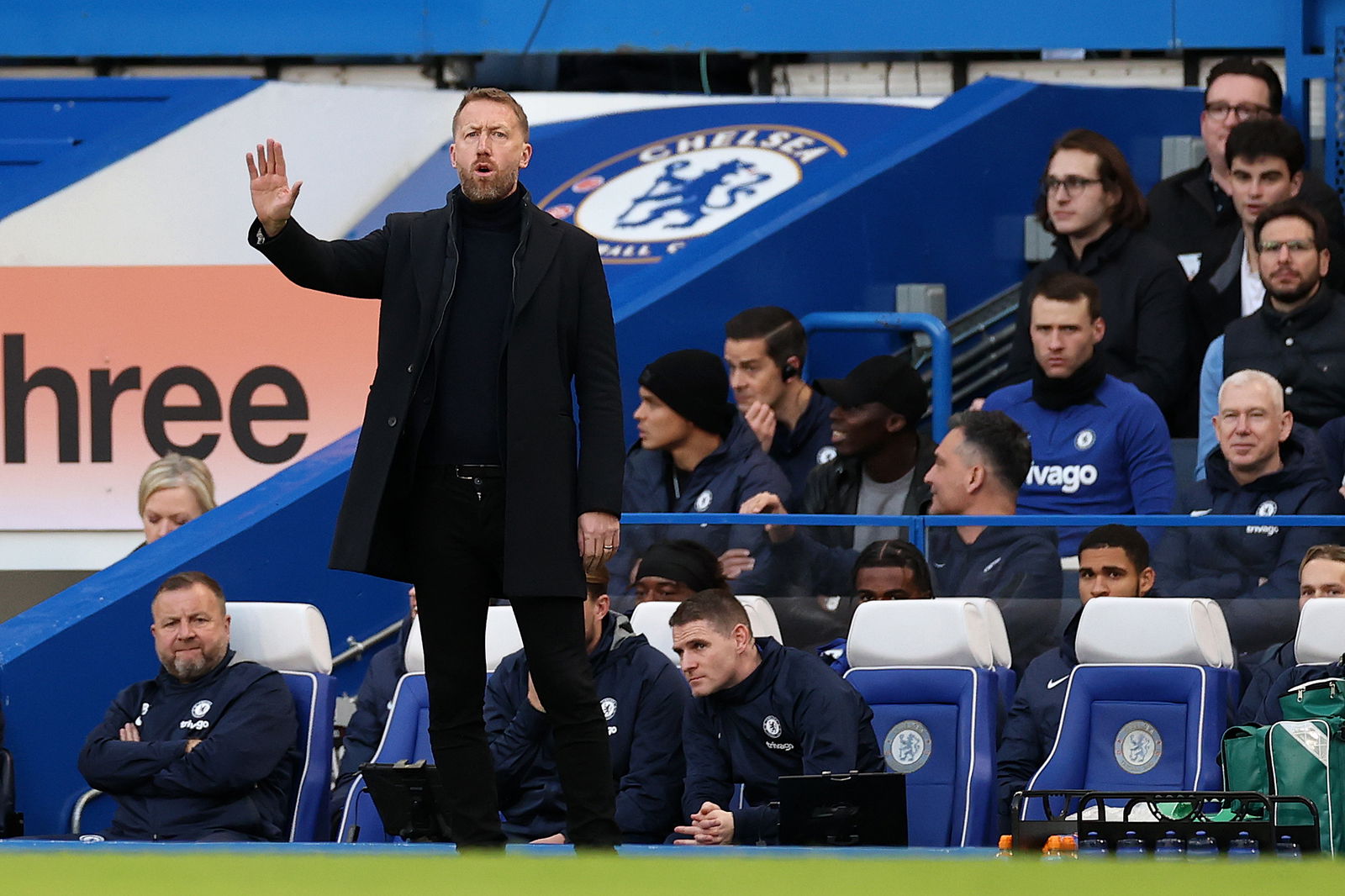 Graham Potter has offered his view regarding a potential Bayern Munich switch for Anthony Barry and hinted why Chelsea could delay a move for the coach.
Since Thomas Tuchel was appointed as the new head coach of German giants Bayern Munich, he has been very vocal in his wishes to lure the Chelsea assistant coach to the Allianz Arena.
"It's a matter between the clubs," Tuchel said on Friday. "It's still my absolute wish for him to come. The clubs have to reach an agreement. But I'm optimistic."
Barry joined the club under Frank Lampard and enjoyed a lucrative spell working alongside Tuchel until the German was sacked in September 2022.
And with the uncertainty surrounding the English coach's immediate future, Chelsea boss Potter gave his thoughts on the situation.
"Of course I have spoken to Anthony," he told reporters. "Someone I respect a lot. Given everything for Chelsea. I understand that people have aspirations and it's about respecting that."
Potter also revealed that the highly regarded coach is not currently working with the team amid negotiations with the Bavarian side.
"Anthony is in discussions, the clubs are in discussions. He's not with us at the moment while things are getting resolved," Potter continued. "I don't know (how long it will take). It's not something I'm involved in."
However, the Chelsea head coach hinted at a move for Barry being blocked until after a potential Champions League semi-final clash between the clubs has been played.
"It's club to club, not for me. It's obviously something (delaying a move until after a potential clash against Bayern Munich) that's in the conversation for obvious reasons."
Chelsea and Bayern Munich find themselves in Champions League quarter-final ties, facing Real Madrid and Manchester City respectively.
And should both teams advance, a return to Stamford Bridge will be on the cards for Tuchel and his new side.
The west London side will be hoping a solution can be found to this situation sooner rather than later, as the club enters the pivotal concluding months of what has been a tricky season.