Why Chelsea target Enzo Fernandez starts for Benfica vs Braga despite transfer talks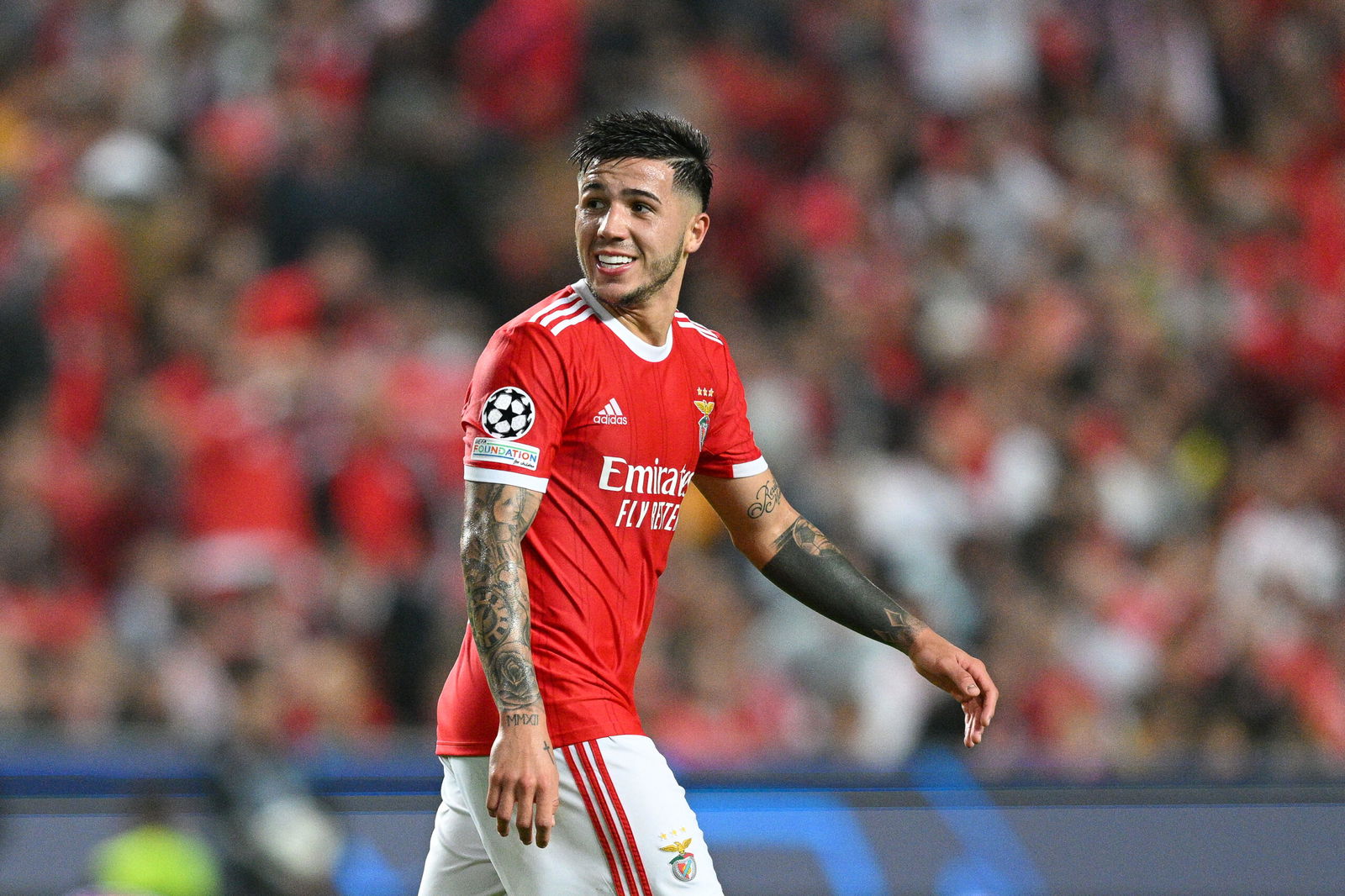 Benfica have made a huge decision over Enzo Fernandez's involvement in their Primeira Liga clash against Braga on Friday night amid transfer discussions with Chelsea, according to reports.
Fernandez, 21, is wanted by Chelsea and discussions are advancing over a transfer which would see Graham Potter's side smash their current £97.5 million record which they paid for Romelu Lukaku in 2021.
The Benfica midfielder has a release clause of €120 million, which Benfica are holding out for as they want to keep hold of him until the end of the season, but Chelsea are reluctant to pay the Portuguese side in one upfront payment.
Co-owners Todd Boehly and Behdad Eghbali would prefer to offer Benfica €127 million for the World Cup winner which would allow them to spread the cost of payments and give them more breathing space to complete other transfer business.
Benfica are reportedly softening their chance and open to negotiating with Chelsea over a payment structure which the Blues would favour, increasing the chances of Fernandez moving to Stamford Bridge in January.
Fernandez only returned to Benfica this week from his holidays, already holding talks with the club over his future, he is starting to become inclined to leave for Chelsea, and has a game on Friday night against Braga
It was claimed by reports in Argentina on Friday that Fernandez would start on the bench, partially down to not wanting to risk him following his World Cup return.
However, Benfica have issued their lineup and he starts for the Portuguese side.
Schmidt spoke ahead of the game about Fernandez's future and admitted he has to respect whatever decision the midfielder makes.
"I can't reveal those conversations. When I talk to the players, these are things I keep to myself," he said.
"What I can say is what I've already said. We all know what football is like. These young people have opportunities, and it's not just about Enzo.
"If they have opportunities, they have to make decisions, and I respect them. I can advise them, but they only have one career. If I can convince them or influence them in a certain way, I try to do it, but I accept their decisions."
Benfica will hope Enzo Fernandez gets through the 90 minutes unscathed as talks continue with Chelsea.