5 Things Learned: Chelsea 0-0 Liverpool | Premier League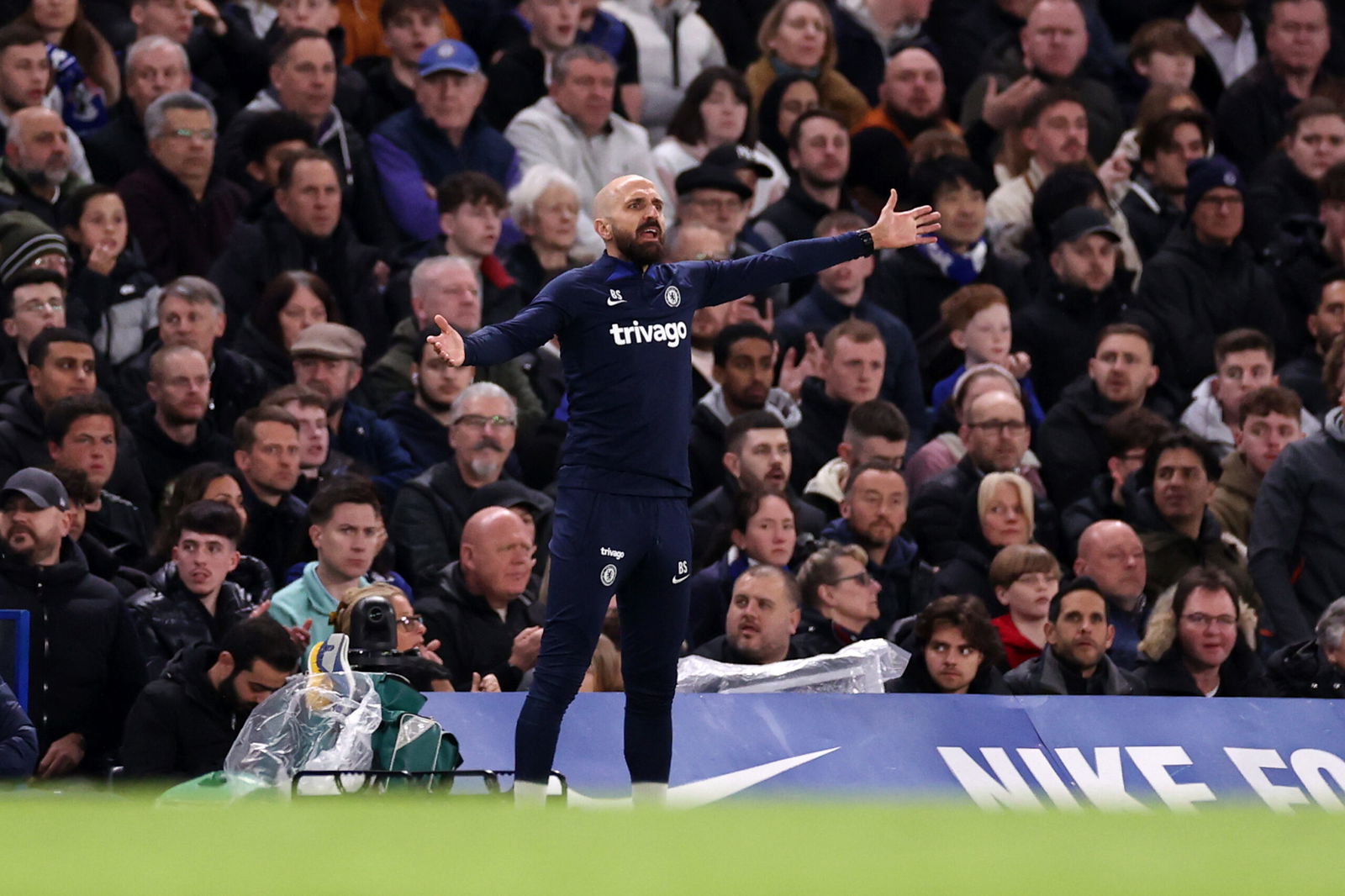 Chelsea were held to a drab 0-0 draw by visitors Liverpool at Stamford Bridge on Tuesday evening.
Interim manager Bruno Saltor could only watch on as his men failed to put the below par Merseyside outfit to the sword, missing a number of big chances across the ninety minutes to pick up some sorely needed Premier League points.
The two strugglers traded chances in the early going, with the hosts putting the ball in the back of the net by way of a thunderous drive from Reece James – only for the offside flag to scupper the party.
Chelsea dug in to stifle some late Liverpool advances before the players headed in for half-time. The performance was there for interim boss Bruno Saltor but the rewards were not, giving him much to ponder at the break.
Kai Havertz saw a goal chalked off for handball before the game fizzled to a meek conclusion – Mateo Kovacic would also fire over inexplicably with just Alisson Becker to beat.
Here are five things Absolute Chelsea learned from Tuesday's draw against Liverpool.
---
1) Different dugout but same personnel yields a familiar result
With Graham Potter given his marching orders, Brighton legend Bruno Saltor was parachuted into the hotseat at Stamford Bridge despite having never selected a starting eleven for a competitive match before. No pressure, then, and with that in mind he did about as good of a job as can be expected – late substitutes notwithstanding, a legacy quirk of his predecessor no less. Saltor selected a strong side on paper but the same old problems were to materialise. Chance after chance went begging, build-up play fizzling out, poor decision-making and atrocious finishing just about perfectly encapsulate the Blues' blues this season, only on this occasion there wasn't a ruthlessly efficient opposition on hand to punish to total effect.
2) Captain Kante is back in the fold and picking up where he left off
It cannot be understated how much Chelsea have missed the veteran Frenchman in the middle of the park, and this was a timely reminder of his talents. In his first start since August, he was everywhere – applying pressure, nipping at heels and launching attacks in a split second. Liverpool players will be seeing him in their nightmares this evening and the case for a new contract, in spite of his well documented troubles with injury, strengthens – especially at this time of turbulence.
3) Goals are hard enough for the Blues to come by without video technology thrown into the mix too
You could almost feel the air get sucked right out of Stamford Bridge when the video assistant referee ruled out Kai Havertz's 50th minute finish on account of a handball. It was particularly cruel given it had also come to Liverpool's rescue in the first half, with Enzo Fernandez adjudged to have been marginally offside before Reece James had unleashed a rocket that left goalkeeper Alisson Becker clutching at straws.
While the accuracy of those decisions are not for this writer to comment upon, it does feel like Chelsea just cannot get the rub of the green at the moment. Of course, if the players were to find their clinical touch there wouldn't be such a need for crossed fingers every time the ball hits the back of the net – something which feels an increasingly rare eventuality as the season goes on.
4) Wesley Fofana looks a shrewder investment with every passing game
The Frenchman passed the equivalent of a late fitness test to make this one, but he looked as fit as a fiddle when it came down to it. It really was meat and drink for the former Leicester City starlet on the evening, sweeping up with the minimum of fuss, getting stuck in with some flying tackles and playing on the front foot. His block to prevent Fabinho from putting the Reds a goal ahead was sublime and his sheer energy on the right flank was a pleasure to see.
Quickly establishing himself as a must on the team-sheet, and it is almost a certainty that he will figure into Chelsea's best-laid plans going forward no matter whom the man at the helm will be.
5) Kai Havertz needs relieving of the goalscoring burden
It would be a reasonably fair assessment to say that the German is hardly blessed with the Midas touch when it comes to his finishing, but patience has worn thin. A goal being ruled out for handball could be considered misfortune, but that he failed to bury the chance in the first instance simply cannot.
It is patently obvious to the footballing fraternity that it is an absolute must that the Pensioners recruit a goalscorer from somewhere, and it is likely that the board will look to the transfer market to remedy those woes this summer.
Until then, supporters will have to endure more head-scratching moments of profligacy – despite having the services of Pierre-Emerick Aubameyang and David Datro Fofana to call upon.