Christian Pulisic sends Real Madrid massive warning as Chelsea learn Champions League fate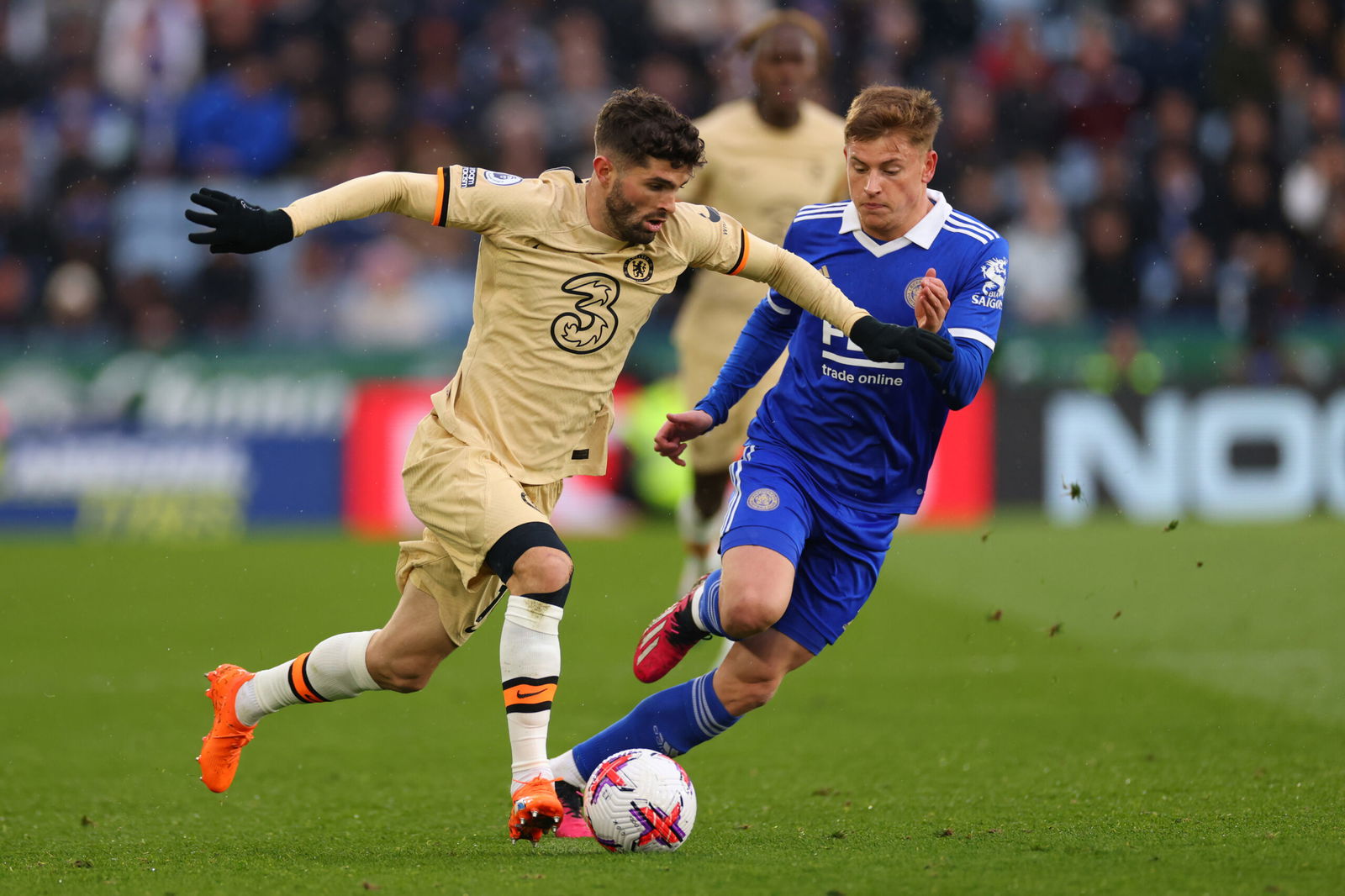 Christian Pulisic believes Real Madrid didn't want to draw Chelsea in the Champions League quarter-finals.
Chelsea were handed Real Madrid in the quarters for the second year running and they will be hoping to put their extra-time exit at the Bernabeu from last year behind them this season in their quest to win their third Champions League.
It will be the third season in a row that the two sides have come up against each other. Chelsea beat Real in 2021 on their way to glory in Porto, while the Spanish side ended up winning the tournament last season.
Chelsea are relishing the final months of the 2022/23 campaign after recording three consecutive wins to end a difficult run of just three wins in 17 since last October.
The winners of the tie between Chelsea and Real Madrid will face the winners of the Manchester City versus Bayern Munich, making the run to the final in Istanbul the hardest it could have possibly been.
But to be the best you need to beat the best teams and Pulisic is confidence 'dangerous' Chelsea have what it takes to create more history and win another trophy this season.
Speaking to ESPN, Pulisic said: "I wouldn't want to play us in the Champions League, I'll say that much.
"We were in a similar situation the last time we won the Champions League half way through the year; struggling in the league and a lot of people counting us out. Look what happened then.
"Has it been easy in recent weeks? No, but I'm proud of the way that the team has overcome it.
"The last week we've had, getting three wins in a row. You know how fast things can change in football, it's a snap of a finger. Especially with a team of a lot of new players, you start to feel each other out a little bit more. The team all of sudden looks a dangerous team to play against.
"Is it going to be easy? No. Are we going to have big fights, tough battles and big teams that we're going to play against to get there (Champions League final)? 100 percent. But we are ready for it and we're excited for the challenge."
Head coach Graham Potter isn't focused on the challenge of Real Madrid yet that awaits them next month. He is taking is game by game ahead of their Premier League match against Everton this weekend.
The 47-year-old added: "We'll focus on Real Madrid when we get there. The feeling is excited, but I'd rather speak about Everton as that's the game tomorrow."