Enzo Fernandez pens emotional Benfica farewell after flying to England following £106.8m Chelsea transfer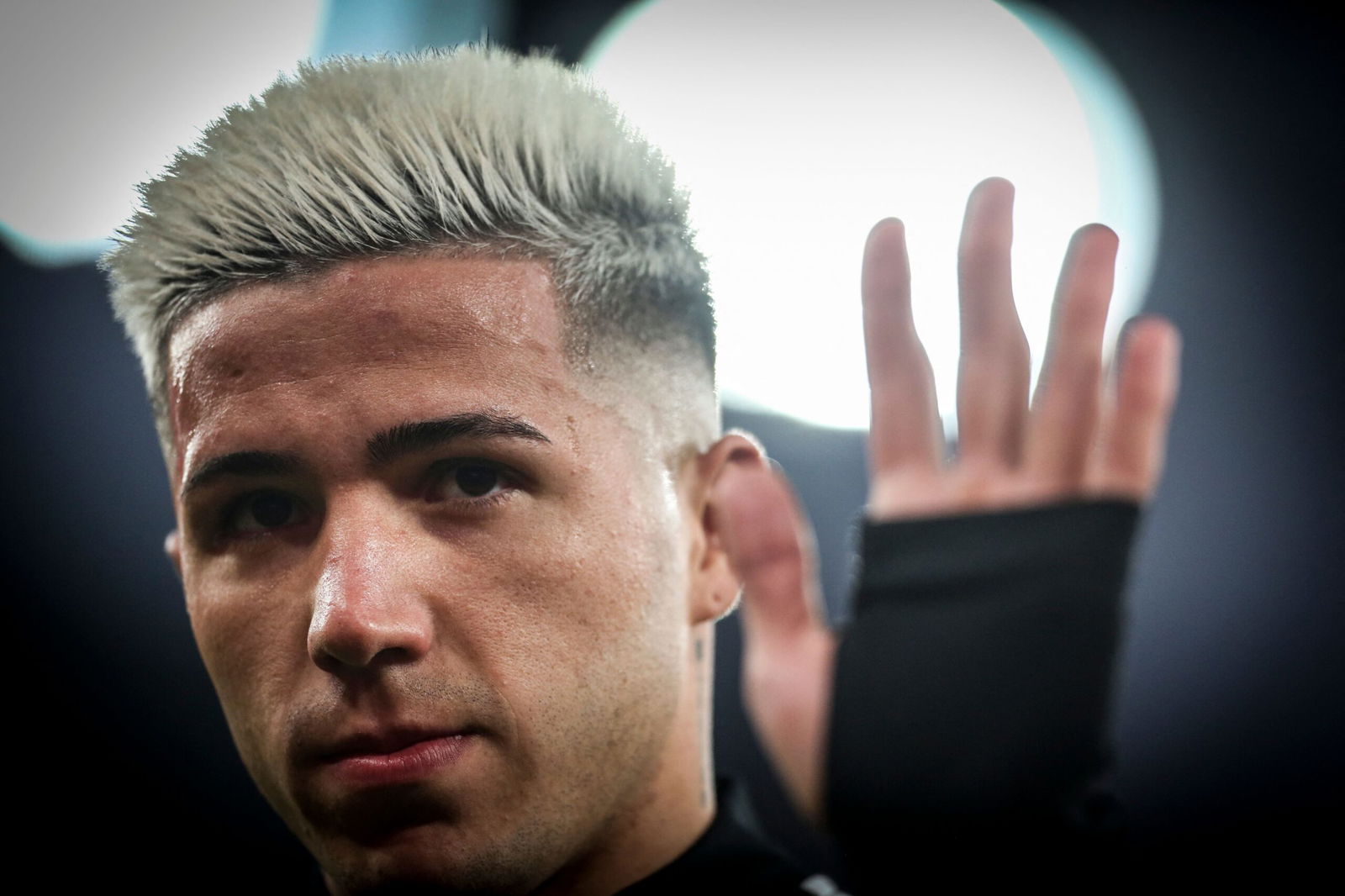 Enzo Fernandez has expressed his gratitude after writing a heartfelt goodbye message to Benfica following his transfer to Chelsea.
The 22-year-old has joined Chelsea for a British record fee of £106.8 million after Benfica and the Blues came to an agreement in the closing hours of the January transfer window.
Fernandez was itching to join Chelsea and pleaded to make the move to Stamford Bridge, and he got his desire granted when his deal was completed and confirmed on Tuesday night.
Chelsea formally confirmed his arrival on Wednesday, writing: "The Argentinian midfielder has completed his transfer from Benfica to Chelsea!"
It's believed Fernandez has signed a deal until June 2031, awaiting official confirmation, and leaves Benfica having only joined from River Plate last summer.
After 29 appearances, four goals and seven assists in all competitions, as well as winning the World Cup with Argentina at the end of 2022, Fernandez attracted big interest and, ultimately, it proved too hard to turn down.
Fernandez took to Instagram to pen his farewell to the Portuguese side, writing: "Thank you very much Benfiquistas. We wanted to thank my family for all the affection received in these five months.
"I am grateful to God for giving me the opportunity to play for one of the biggest clubs in the world where you enjoy every moment to the fullest and say the best of me ever. That the press does not stain what we built together because it was something wonderful that I had never imagined.
"Thanks to all the employees who work too hard to make the institution much bigger than it is. Thanks to my colleagues for always treating me in the best way and making me feel like I was at home.
"Grateful to the management of the club and especially to Roger Schmidt, to all his work staff for their trust and daily respect, I was very happy.
"Thank you Benfica, I will always carry you in my heart."
Fernandez has now departed Lisbon for England where he will arrive on Wednesday to carry out media duties, including his first interview as a Chelsea player as well as taking photos with a club shirt.
The 22-year-old left Portugal after completing his medical following the club-record transfer agreement with Benfica, which was sealed moments before the January transfer deadline.