Mykhailo Mudryk's Nicolas Jackson warning sparks Chelsea excitement for 2023-24 season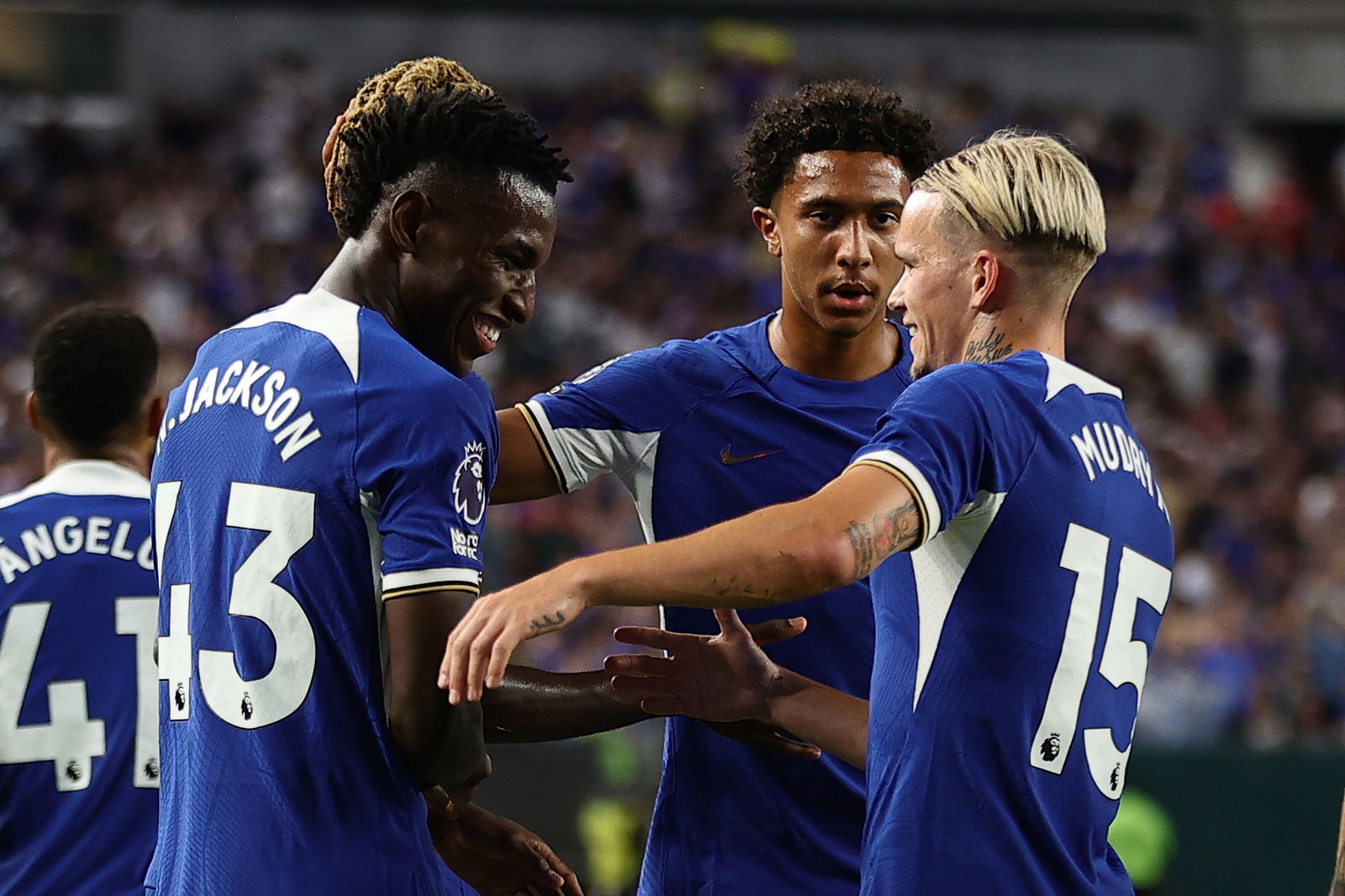 Mykhailo Mudryk believes the best is yet to come from the link-up play with new £32 million Chelsea signing Nicolas Jackson.
The duo came together to score Chelsea's second during their 4-3 win over Brighton & Hove Albion on Saturday night to begin their Premier League Summer Series tournament with a victory.
Mudryk played a double one-two with Jackson, who signed for £32 million from Villarreal this summer, after coming centrally from the left-hand side before smashing it into the back of the net.
"I enjoyed that one," Mudryk told NBC Sports post-match. "When I shoot, I didn't think about anything. I just practised this stuff in training a lot. This came from training."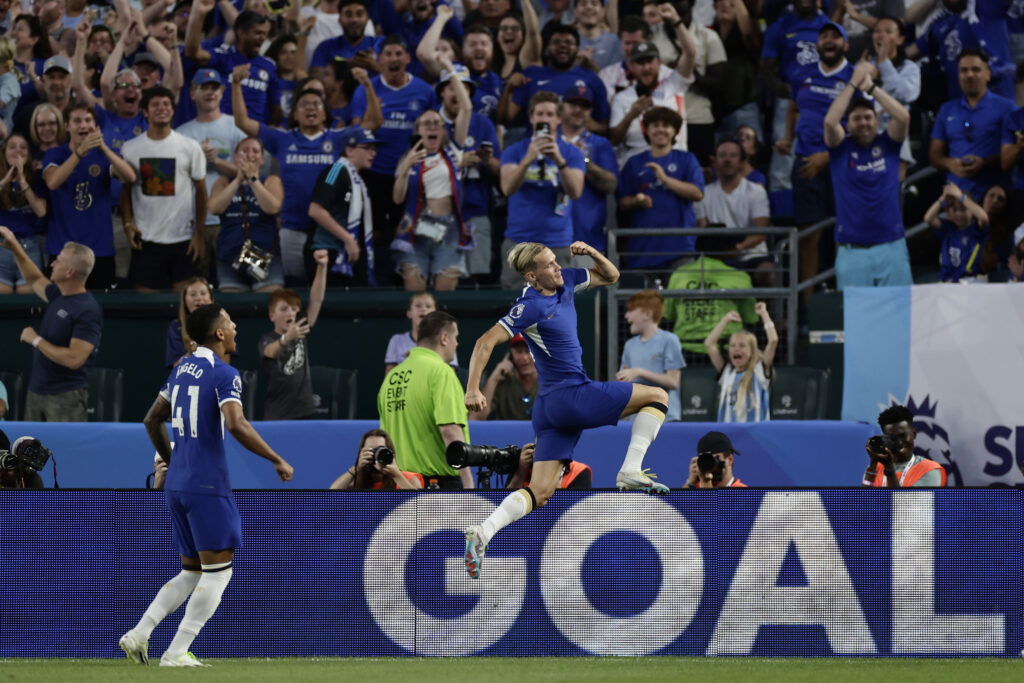 Mudryk's connection with Jackson is only at its beginning and the Ukraine international hinted that the best is yet to come, with a warning to their Premier League rivals for the 2023/24 season.
He added: "Just imagine that (this is) our first game together…"
Jackson provided two assists against Brighton and also got a goal of his own, slotting away one-on-one after Marc Cucurella found him with a pin-point through ball. The Senegal international was named the Man of the Match and he hopes it's the first of many.
"Very happy with my teammates," Jackson told NBC Sports. "I'm feeling really good. I'm so happy. I hope many more (Man of the Match awards) to come."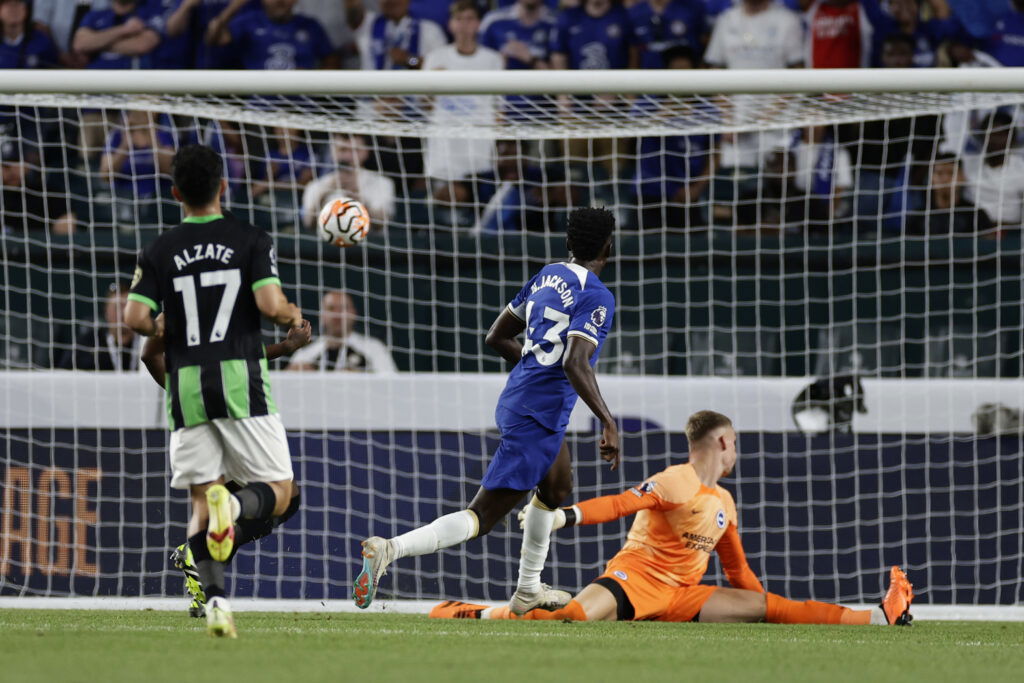 Speaking to Sky Sports, Jackson added: "To score goals and help the team to win. To create, assist, score. Our position (striker) is very important. We need to help the team a lot, so that's why we need to work hard to help the team to win.
"I am very happy. I speak English so I can speak to everybody. I speak Spanish too."
He continued: "It's a young team but I am used to playing with young players. In my ex team we had young players but we always fight. When the coach believes in us, we always deliver. Here it's going to be the same.
"I am very happy. All the players are young so we are going to amazing things. Inshallah."