Chelsea head coach candidate agent makes 'troubled' dig after rejecting job as Blues deliver strong response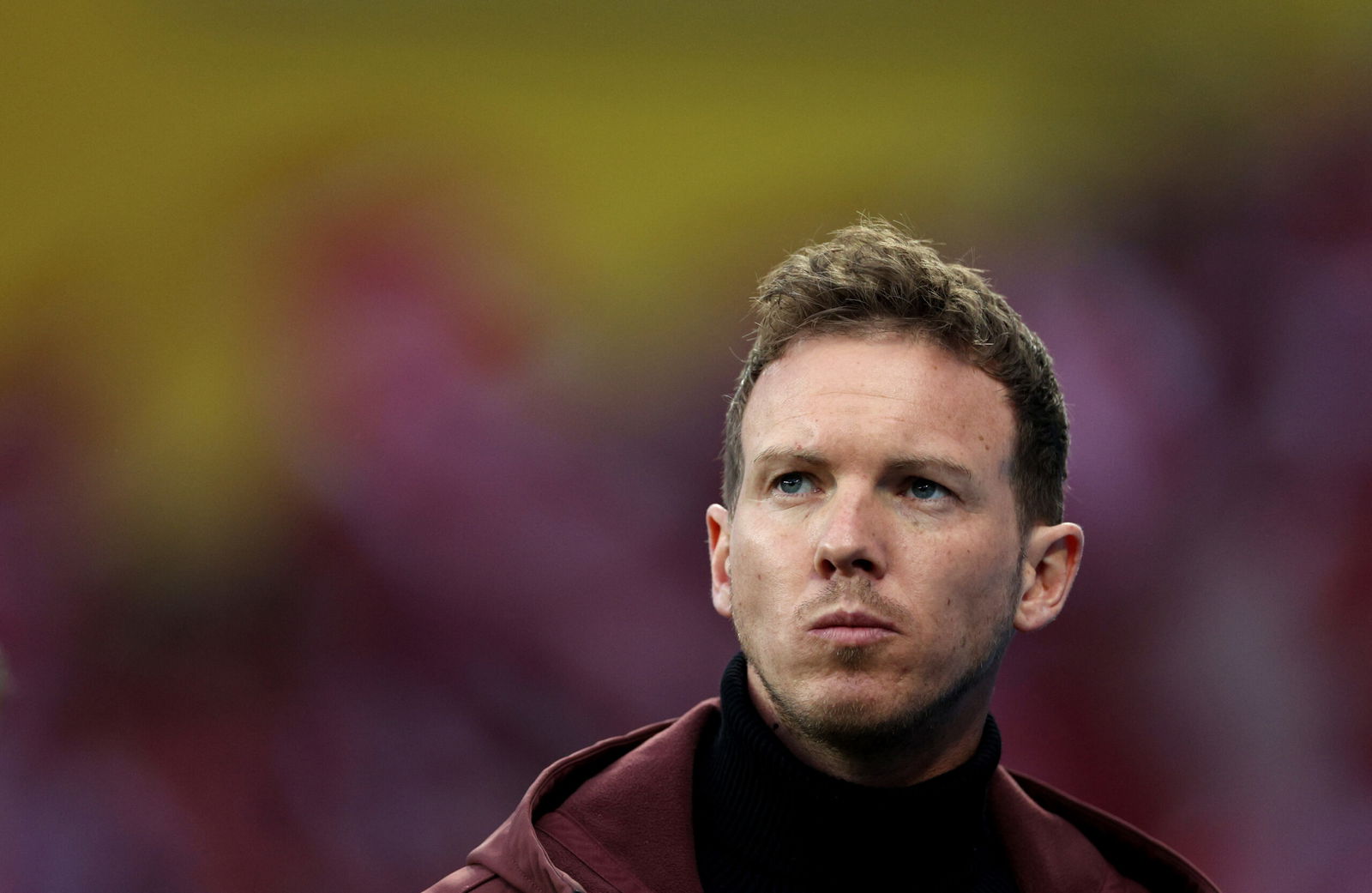 Julian Nagelsmann's agent, Volker Struth, believes the German was right to turn down the head coach position at Chelsea due to the club being in 'troubled waters'.
The 35-year-old was sacked by Bayern Munich at the end of March for former Chelsea boss Thomas Tuchel and immediately became of interest for a whole host of clubs, including PSG and Real Madrid who were also seeking out potential new managers ahead of the summer.
Chelsea opted to part company with Graham Potter at the beginning of April and interest in Nagelsmann quickly grew and he became a top candidate for the job at Stamford Bridge.
It was decided, led by co-sporting directors Paul Winstanley and Laurence Stewart, that a 'thorough and exhaustive' process would take place before appointing a new head coach, the Todd Boehly and Clearlake Capital ownership's third since arriving in London.
As the process went on, Nagelsmann emerged as a front-runner with Mauricio Pochettino, who is now expected to take over after an agreement on terms was reached last week.
But Nagelsmann's withdrawal was made known on April 21 that he was no longer interested in the vacancy, with reports claiming he wasn't fond of the process and was 'under the impression that the job was his and that talks were a formality'.
Nagelsmann is also not of interest to London rivals Tottenham Hotspur who are looking for Antonio Conte's successor.
The German's agent, Struth, has taken a swipe at Chelsea after claiming Nagelsmann would've got the job had he wanted it. He believes the former Bayern boss was right to reject the 'troubled' club.
Speaking to Bild podcast Phrasenmaher, he said: "I can confirm that Chelsea were quick to call (after Nagelsmann's dismissal at Bayern Munich). There were some phone conversations.
"It was the right decision (by Nagelsmann) not to go there. It's a club in troubled waters at the moment. And their transfer policy, spending a few hundred million euros, has raised expectations that need to be met. There were also some other issues.
"He was their number one (choice), that was our information. I believe it would have happened if he had wanted it."
Chelsea insisted it was an open process and no managerial candidate was a favourite as they explored all their options before settling on Pochettino.
As reported by The Athletic, the west London outfit have responded to Struth's claim and strongly deny them.
It is stated that 'Chelsea do not accept Struth's version of events and that, while the club was interested in Nagelsmann, it is understood that he was not their first-choice target.'