'Not fit enough' – Lampard's stunning Chelsea training ground plans revealed amid lack of tactical work with squad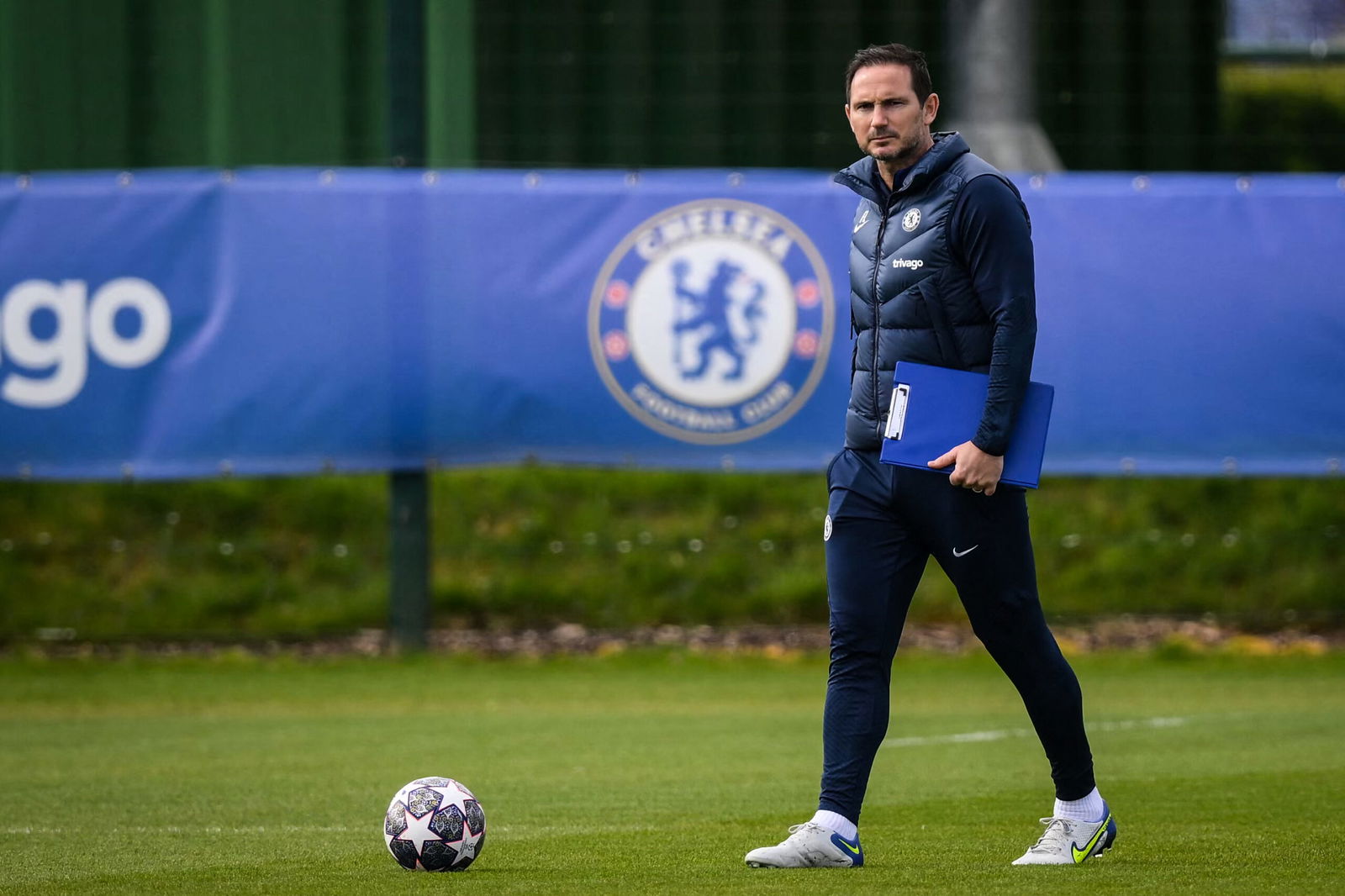 Frank Lampard's current attempts to lift the spirits in the Chelsea camp since returning on a caretaker basis have failed following three successive defeats in all competitions.
The 44-year-old has overseen his Chelsea side concede five goals from his first three games back in charge, with the Blues scoring just once thanks to a deflected Conor Gallagher strike during the 2-1 defeat to Brighton & Hove Albion on Saturday in the Premier League.
It's been a season to forget for Chelsea and the Todd Boehly–Clearlake Capital ownership who have been taught many harsh lessons during their opening campaign since their £4.25 billion takeover in May 2022.
Boehly and Behdad Eghbali were spotted walking out onto the Stamford Bridge after an hour inside the dressing room, according to reports, post-Brighton as they look to control the downward spiral in the final seven or so weeks of the 2022/23 season.
Lampard has taken charge of the Chelsea side on a caretaker basis until the end of the season after the sacking of Graham Potter earlier this month, but the fortunes haven't changed despite the managerial change as Boehly and Co look for their third permanent manager during their 10 month ownership.
The confidence and mentality of the squad has been shot to pieces, the players look 'psychologically broken' as The Athletic put it,
Lampard refused to hang his players out to dry after the Brighton defeat after being quizzed on the physical and mental side of the game for his Chelsea team.
"A hard one to divide up," started Lampard, when quizzed about how much of it is mental and physical of Chelsea constantly coming up short. "Through each individual there will be different elements. I think physical is work and to be a top team there's no doubt you have to be towards the top of the physical numbers in the league. We have to aspire to do that and that's an individual thing and a collective thing.
"The mental side, we have to be there to support the players because I'm in it now with them. It's my responsibility as well. That's one individually to go around the group because a collective strong group only comes from the individuals amongst it. That's been the history of this club for 20 years.
"For whatever reason there can be some mitigating factors at the moment with some of the change. It can't be an excuse. It just has to be a factor you fight against to get where you want to be. From today's performance it's clear.
"I'm not going to dress today's performance up. I don't think the players would want me to. I'm not hanging the players out to dry because I see there's talent in that room. It's the Premier League so you have to have the extra bits and we were short of those today."
Many of the Chelsea squad have publicly praised the decision to bring Lampard back to the club whilst they search for their next permanent head coach amid links and talks with Julian Nagelsmann and Luis Enrique.
Wesley Fofana told Telefoot: "He was welcomed back in the best way possible, because he's Mr. Frank Lampard. He's a club legend. He told us to get our confidence back, and play simple football again. To get back to the basics, really. His words moved us all, because it's what we needed, to get our confidence back. And to realise that we're fighting for a club. We're fighting for a great club."
As Chelsea enter their final seven Premier League matches and their Champions League quarter-final second leg tie against Real Madrid on Tuesday night, Lampard's plans on the training ground at Cobham have been detailed by The Athletic.
It's claimed that sessions to work on tactics have been in 'short supply' since Lampard came back to the club. The 44-year-old has instead shifted his focus to spending 'hours talking to the players on an individual basis — getting to know them, trying to lift them'.
Lampard's also reported to have spoken to the group about wanting and needing more on the physical side of things, 'intimating he found a group not fit enough to play 90 minutes at the intensity required'.
Chelsea are desperate for the end of the season but the work cannot stop as they embark on the run-in with their Champions League hopes still marginally alive despite their top-tier European status hanging by a thread.