Christian Pulisic: Chelsea starting to click with new signings, top four still possible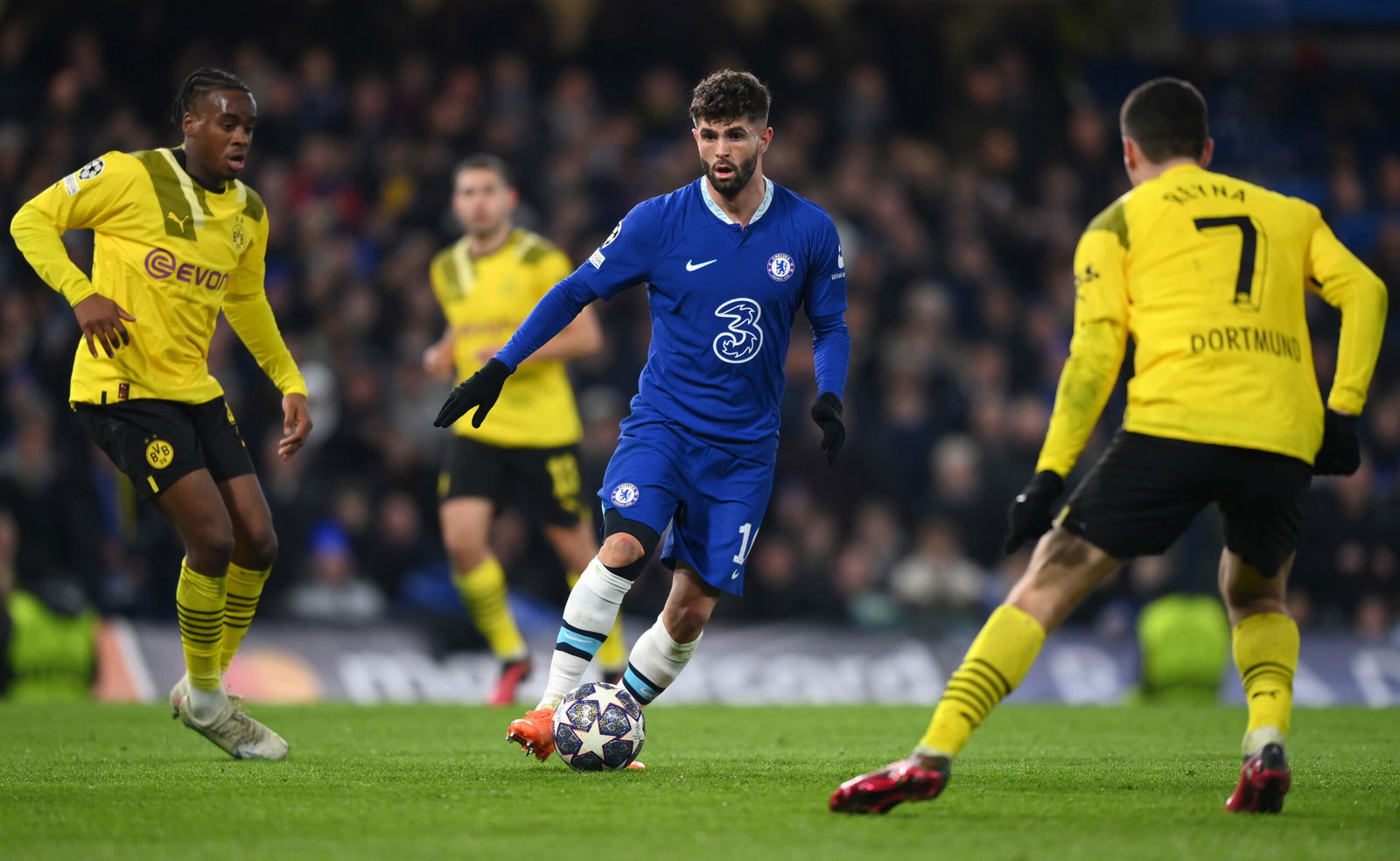 Christian Pulisic believes Chelsea qualifying for next season's Champions League is still not impossible.
Chelsea are currently in 10th place in the Premier League and 11 points off Tottenham Hotspur who occupy the final top four spot, albeit Spurs have played one game more.
It's been a poor season by the club's standards and it's come with its many challenges; a new ownership, new manager and coaching team, new recruitment, a large number of new players as well as injuries throughout the season – it's not been easy.
However, performances and results can't be excused and it sees Chelsea in a difficult position heading into the final two months of the 2022/23 season.
Graham Potter's side remain in the Champions League and a quarter-final tie against Real Madrid awaits next month, with either Manchester City or Bayern Munich the prize in the semi-final should they progress.
"I wouldn't want to play us in the Champions League, I'll say that much," Pulisic told ESPN.
"We were in a similar situation the last time we won the Champions League half way through the year; struggling in the league and a lot of people counting us out. Look what happened then.
"Has it been easy in recent weeks? No, but I'm proud of the way that the team has overcome it.
"The last week we've had, getting three wins in a row. You know how fast things can change in football, it's a snap of a finger. Especially with a team of a lot of new players, you start to feel each other out a little bit more. The team all of sudden looks a dangerous team to play against.
"Is it going to be easy? No. Are we going to have big fights, tough battles and big teams that we're going to play against to get there (Champions League final)? 100 percent. But we are ready for it and we're excited for the challenge."
If they are unable to win the Champions League for a third time, the only way Chelsea can qualify for next season's competition is by finish in the Premier League's top four.
They are some way off, as it stands, and the run-in which Chelsea have makes it far from plain sailing. Away trips to Man City, Manchester United and Arsenal still await, with a final day clash against Newcastle United at Stamford Bridge.
But winger Christian Pulisic insists it is still an achievable target, telling the official Chelsea website: "If you string a couple of wins together, it's possible. We still have to play the teams above us. Anything is possible, and we are going to keep fighting."
He added: "It is normal, we have been getting to know each other. We have so many players in the squad and I think we are developing, you can see it on the pitch. Enzo and (Mateo) Kovacic, playing so well together. It is starting to click. We still have a long way to go but you can see the improvement.
"That is what happens when you bring in new players – and we have brought in a lot – and you can now see the improvement. We go out with the team for meals and stuff and spend a lot of time together. So we do anything that can help, for sure. They are all good guys off the pitch and we are trying to translate that onto the pitch."