Every word Mauricio Pochettino said on Liverpool, Caicedo transfer, Nkunku & expectations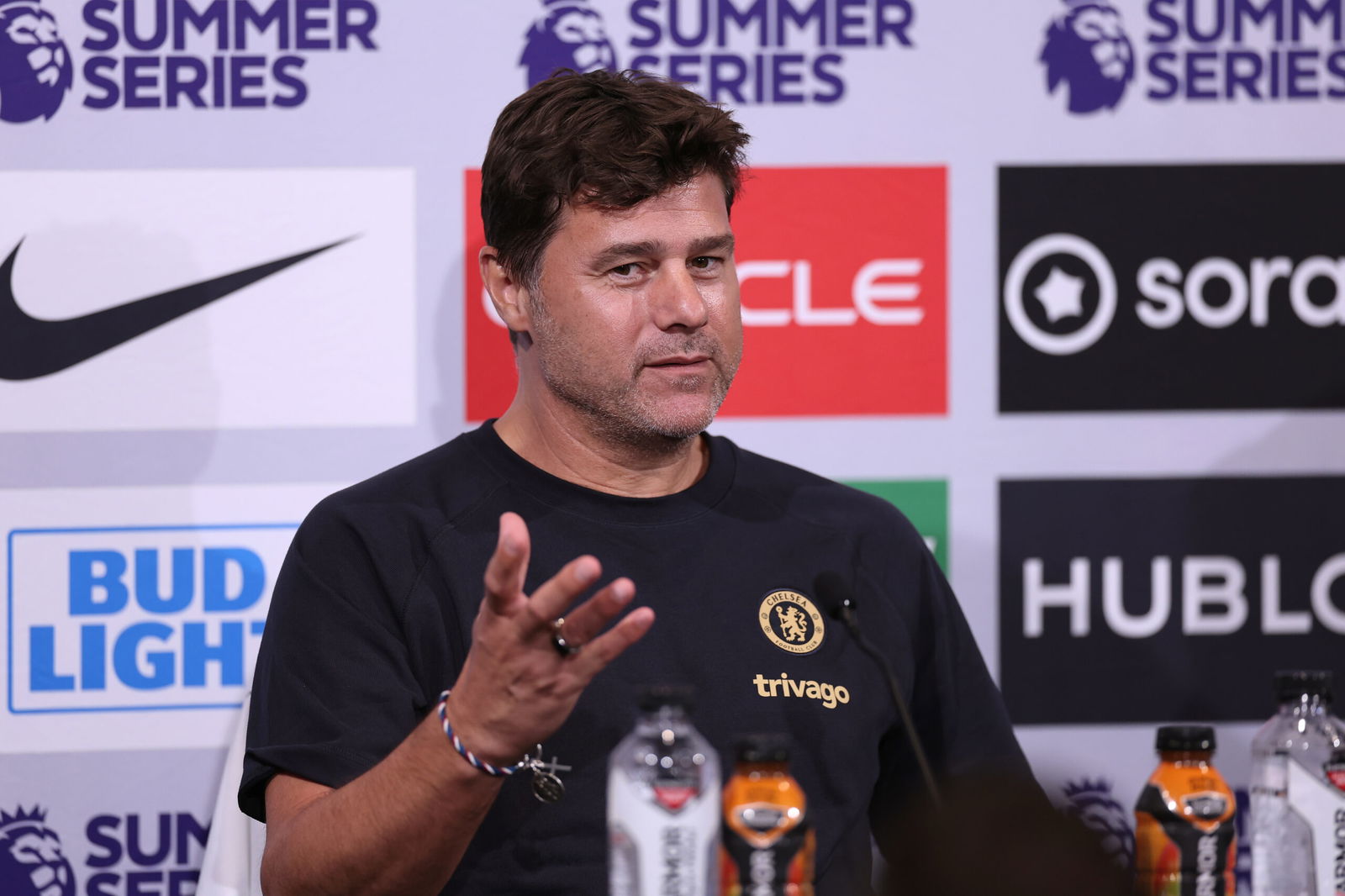 Mauricio Pochettino spoke to the press for the first time ahead of a Premier League clash as Chelsea prepare to face Liverpool on Sunday.
Off-the-pitch, the build-up has been unique with both sides going head-to-head to complete the signing of Moises Caicedo, with Chelsea now appearing to be the frontrunners.
The Chelsea boss was queried on their interest in the Brighton midfielder, among other topics as he provided an injury update on Christopher Nkunku.
Here's every word that Pochettino said ahead of Chelsea's clash against Jurgen Klopp's men this weekend: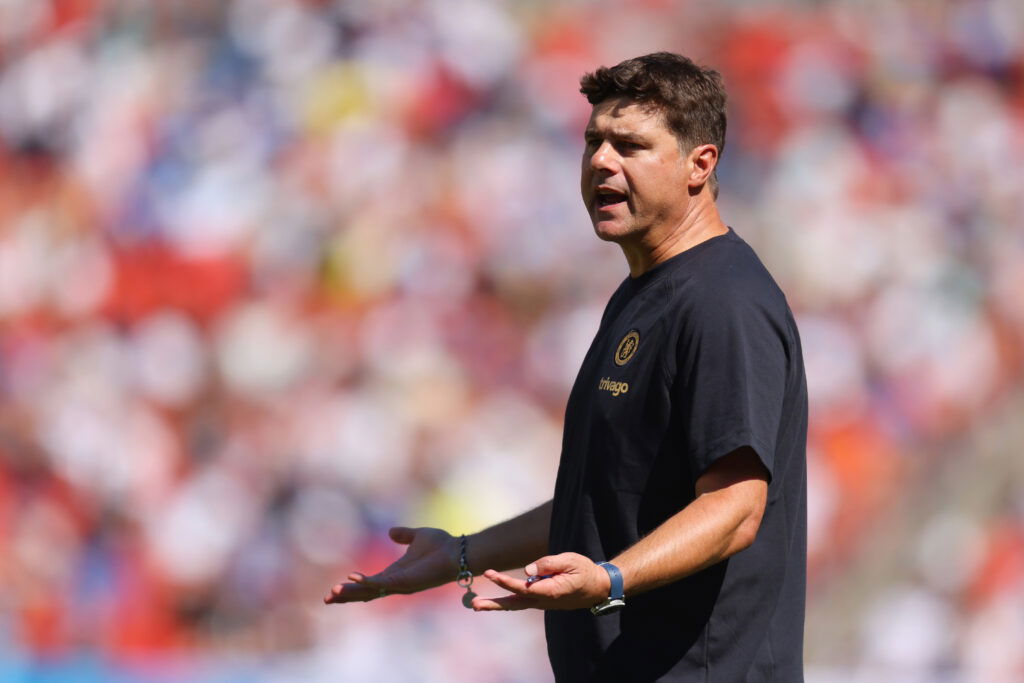 On his emotions
I feel really good. So exciting to come back to the Premier League. Really busy with pre-season. I can't wait to be here Sunday and start the competition.
On Reece James being named captain
I think he's not only a player that can be a leader, he's a leader. His character, qualities. He's present and going to be the future of the club. He came through the academy. For me and for us, the club, he's a perfect player, person to be a captain.
On Moises Caicedo battle with Liverpool
I think you know me very well. I never talk about players that don't belong to us. I am so respectful. I can tell you we are working very hard to add more players. To add quality. When we have news for you the club will tell you. At the moment I don't want to talk about players that don't belong to us. It's important to be respectful. We are working hard to reinforce the team and the squad. I am so happy in the way we are doing things with Paul, Lawrence and the owners. The relationship is really good and close. So far so good. We are so happy.
On improvements to the squad
It's obvious. Look at the squad. Compare with last season. Too many midfielders left the squad, we have different options. We are working really hard. We have to be respectful with the names that are there and the clubs that the players belong to. For us it is so important to be respectful. It's the way I love to work and we work at the club.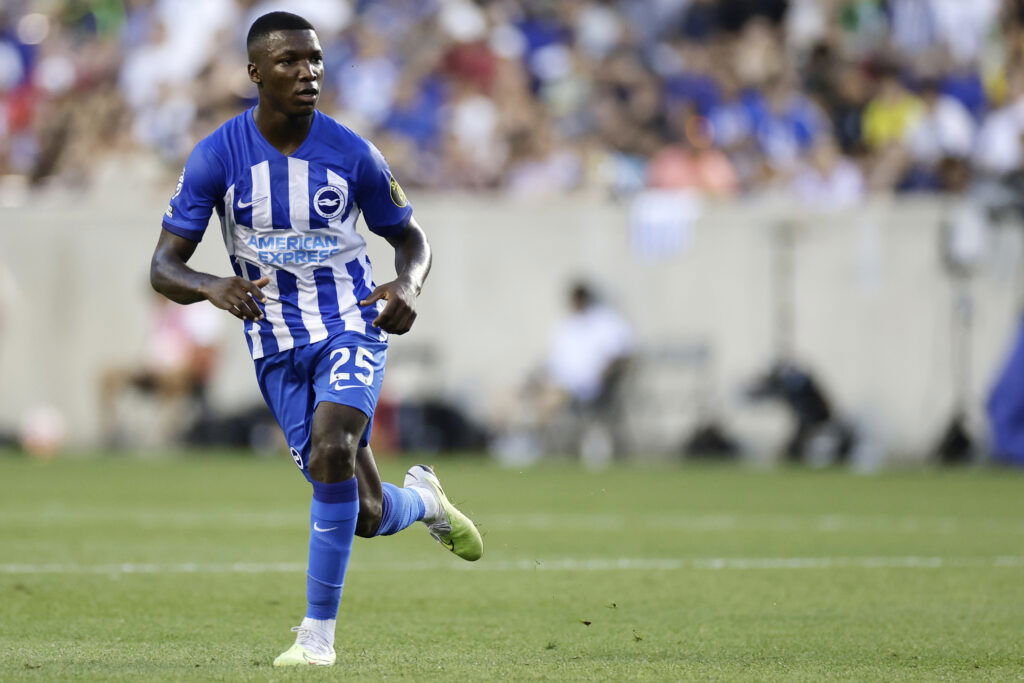 On transfer window drama
I think that there's a new market like Saudi Arabia and it's good in football for players and coaches and for this business that is football. When this situation appears in football it is to improve and evolve. It's true like you say it looks like a drama but come on it's football, we need to enjoy. Football is emotions. We need to enjoy what we are doing but of course when money is involved it looks like a drama but you need to find good balance. The players need to play with talent and not another thing. We need to protect their talent to feel free, to go on the pitch, enjoy the game and give everything for the fans and then to win! It would only be a drama if we do not win.
On feeling odd in the home dugout
I'm going to be in the same dugout as Southampton and Tottenham because we're moving to the right so it won't be strange! I'll feel like home like when I played before. We are moving because we have better space so it's better to be on the right. It was a decision when we signed here with the club and they agreed with me. It's big breaking news! It may not be lucky it may just be the best because it's bigger at home and you control everything. It was strange with Southampton and Tottenham they gave me the best position. The kitman showed me a picture of the Battle of the Bridge. We were there and it was like we were at home! Small details can make the difference.
On Jurgen Klopp
He's one of the best. We cannot say he's the best but he's top five. I have a good relationship. He was so nice when I left Tottenham, one of the best messages I received. A very good relationship. He's doing fantastic in Liverpool, he deserves it. He was backed from the club in the good and bad periods. They believe in him and are giving him the best tools to create a good team with the capacity to fight for titles.
On missing the Premier League
I miss you all! Not just one of you, sorry! All of you of course. Good managers like the media. In Spanish the word is different, in English it's difficult to say the difference in the words! Sometimes you guys are not so nice but are very respectful of our job. I miss the Premier League of course. It's really competitive every single week, every game. Even when you play the cups. It's really competitive. You play League One, League Two, Championship teams. The fans live the game. When you leave this environment you really feel lost. Football here is amazing. How people, media, translate to the fans. It's the perfect combination for me… the best league in the world.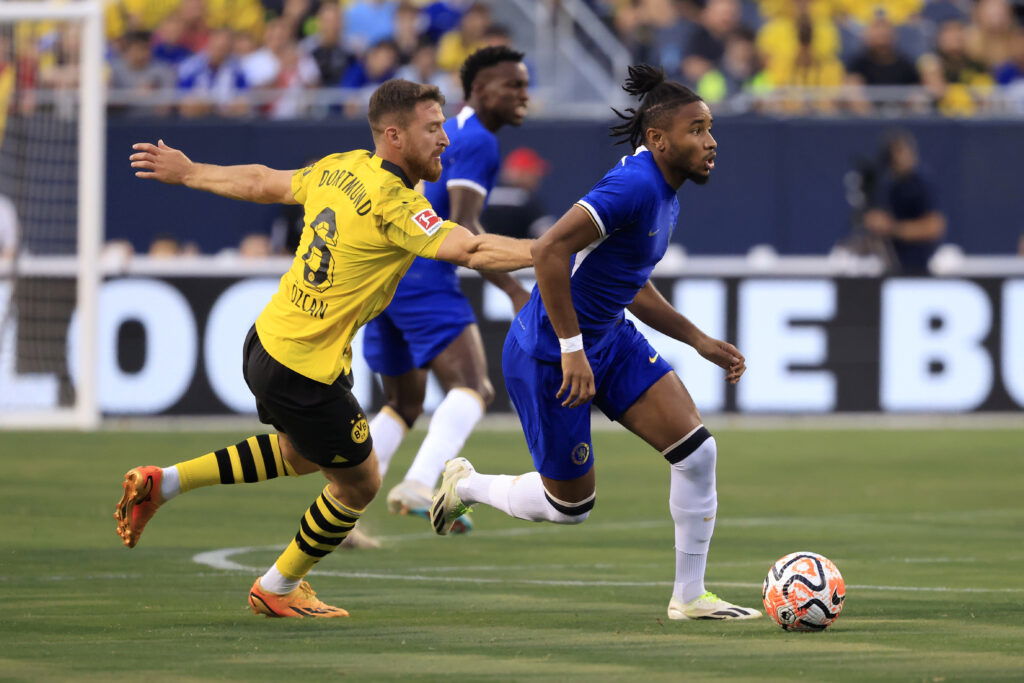 On being in transition
We are more in transition than Liverpool because I am new here and Klopp has been there seven years. In seven years you can anticipate a transition, see what is going to come, be ahead of the problems. I explain it as when you have the backing of the club it is to be clever in how you anticipate the situation and problems. We are Chelsea. The history of the club is to win. Even in transition, the fans know, we cannot give the message that we are in transition. We need to win. We need to be ready to win. We are ready to win against Liverpool. The mentality for the whole club is to compete to be strong and believe in us and try to win. I will not accept different ways to think. No excuses for us. We need to be strong. We have very good players who can compete in the best way and fight for things. We can improve, okay, we started one month ago. With time we are going to arrive in the best condition to be there with the top sides and put the club where it deserves to be again.
On Christopher Nkunku
Ask me and I'll speak about him (Christopher Nkunku)! We feel very sorry about him because he was doing well, a really important player. One of the best offensive players that can play in positions. It's now about not thinking too much about the injury. It's time to think positive about his recovery. We are working on the transfer market because we are missing one offensive player. The club is working to find a solution, medium, short and long term for the right profile for the team.
On Robert Sanchez's role
Look, it will be a very good competition between both. Both are Spanish. We needed to sign another. The club followed him (Robert Sanchez) for a long period. It was a good opportunity for the club. It will be competitive and a good challenge for Kepa. He's now been working with us for three or four weeks so is a little ahead of Sanchez. It's a challenge for them to keep. If they play Sunday, they play. The player that doesn't play needs to fight to catch the other. It's going to improve both. We have two very good keepers. Excellent to fight for position.
I think no (having talks with Kepa). If you are not clever you need to explain the situation. They are both very mature and know they will fight for the number one. At the moment Kepa is a little ahead and then we will see if Robert is there. It will be good for the team.
On expectations
We are working really hard to try to finish and close the squad. We know the market, it would help to finish all the business before the season. Every single club is like this. I am positive. We need to win. We cannot start the pre-season thinking we win if we bring players or finish the squad. If we don't we are not going to win. No, the mentality is different. I'm so happy the way the players are working. We have enough quality to win games and be where we want to be. It's about belief, working really hard. I have no doubt that with the help of our fans and the quality of the players we can win games no doubt.