Frank Lampard answers Chelsea future question after Blues defeat vs Real Madrid in Champions League clash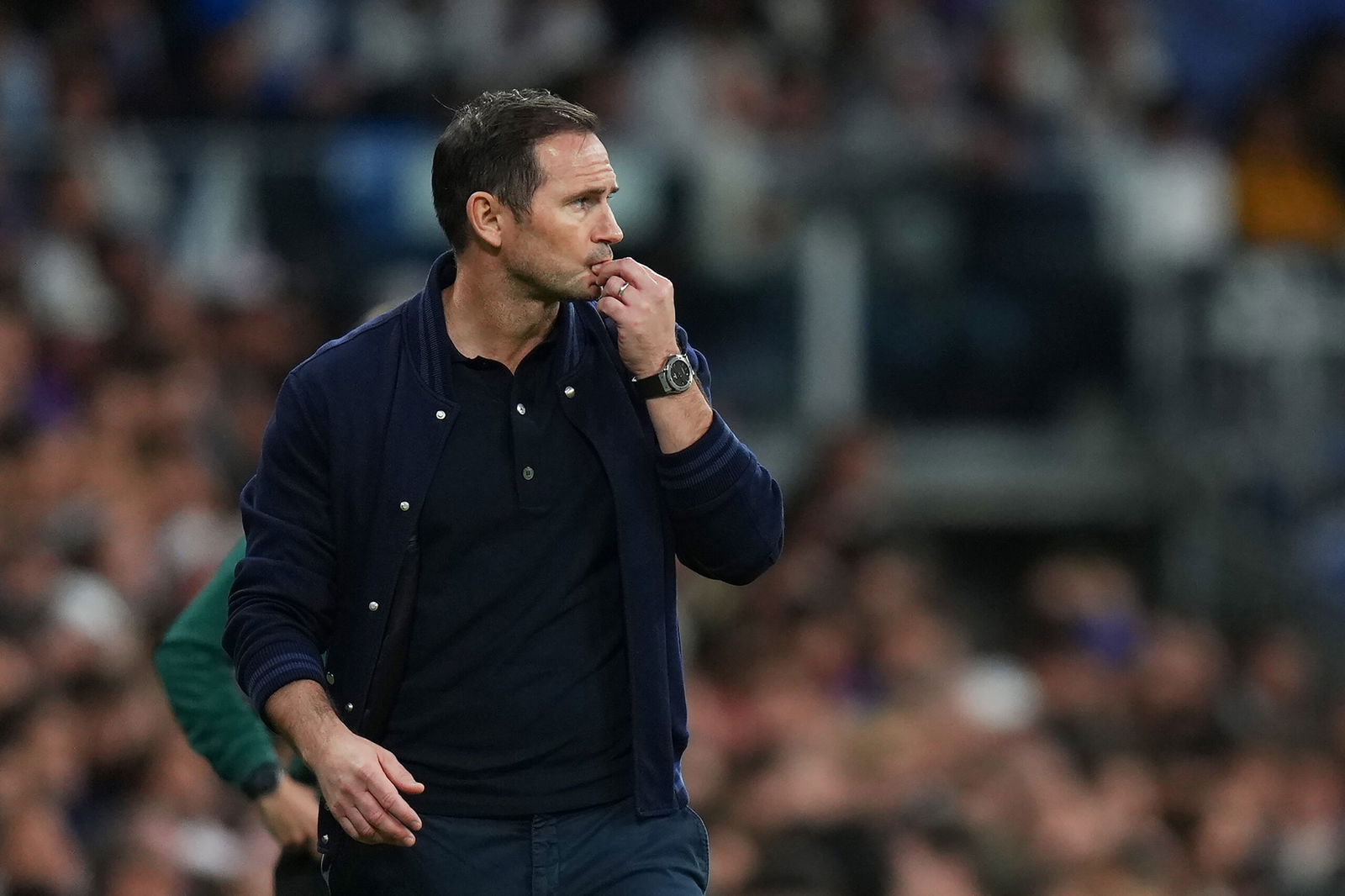 Frank Lampard has insisted that Champions League failure will not impact his Chelsea future following The Blues' 2-0 defeat to Real Madrid.
The first leg of the Champions League quarter-final was disappointing for Lampard's side, who ended the game with 10 men after Ben Chilwell's second-half red card.
Goals from Karim Benzema and Marco Asensio mean that Chelsea will have a mountain to climb in the second leg if they are to progress into the semi-final.
Lampard returned to Stamford Bridge last week following Graham Potter's departure. The former Chelsea captain, midfielder and manager was brought in on an interim basis until the end of the season.
READ MORE: Player Ratings: Real Madrid 2-0 Chelsea | Champions League
However, there has not been a 'new manager bounce' thus far under the Englishman, with two defeats in his first two games back. The Blues have also gone four consecutive games without a goal for the first time since December 1993.
So, following the 2-0 loss on Wednesday evening, the question was posed to Lampard of whether his position at the club will be in danger if Chelsea drop out of the Champions League next week.
"I don't think one game will dictate my future," the 44-year-old replied. "I took the job until the end of the season and that understanding. I don't see it that way. I'm here for this period and then we'll see."
READ MORE: "Special things can happen at Stamford Bridge" – Frank Lampard delivers Chelsea verdict following 2-0 loss vs Real Madrid
The interim manager was disappointed with the result in Spain but also insists that Chelsea are able to turn things around in London next week.
"The result is a reality but I just said to the players that special things can happen at Stamford Bridge," added Lampard when speaking to BT Sport. "They (Real Madrid) are a very good team but we have to believe."
Chelsea's experimental formation was not successful on the night, as both Joao Felix and Raheem Sterling struggled as split-strikers in a 3-5-2 formation that looked like a back five for most of the game.
Both Reece James and Ben Chilwell (before his dismissal) were pinned back as Los Blancos controlled the game.
"The game for Raheem [Sterling] and [Joao] Felix was a tough match," explained the Chelsea boss. "They had to put in a lot of work defensively. Joao is a big talent, as is Raheem, I'm not here to criticise too much, we'll go away and analyse."
Asked whether the five-at-the-back formation was used to try and limit Vinicius Junior, Lampard responded: "(It was) partly the reason. Vinicius, when one-versus-one, is a problem for any team. We wanted to get two against one, and Fofana getting the yellow card early didn't help that.
"You don't want to be a back five as much as you can. You want to be a three and use the width. I thought we could have done that better. In terms of the system, the thinking was to deal with threat but to give us more control of the game."