"We need to get confidence" – Frank Lampard explains Chelsea goalscoring drought fix following 2-0 defeat vs Real Madrid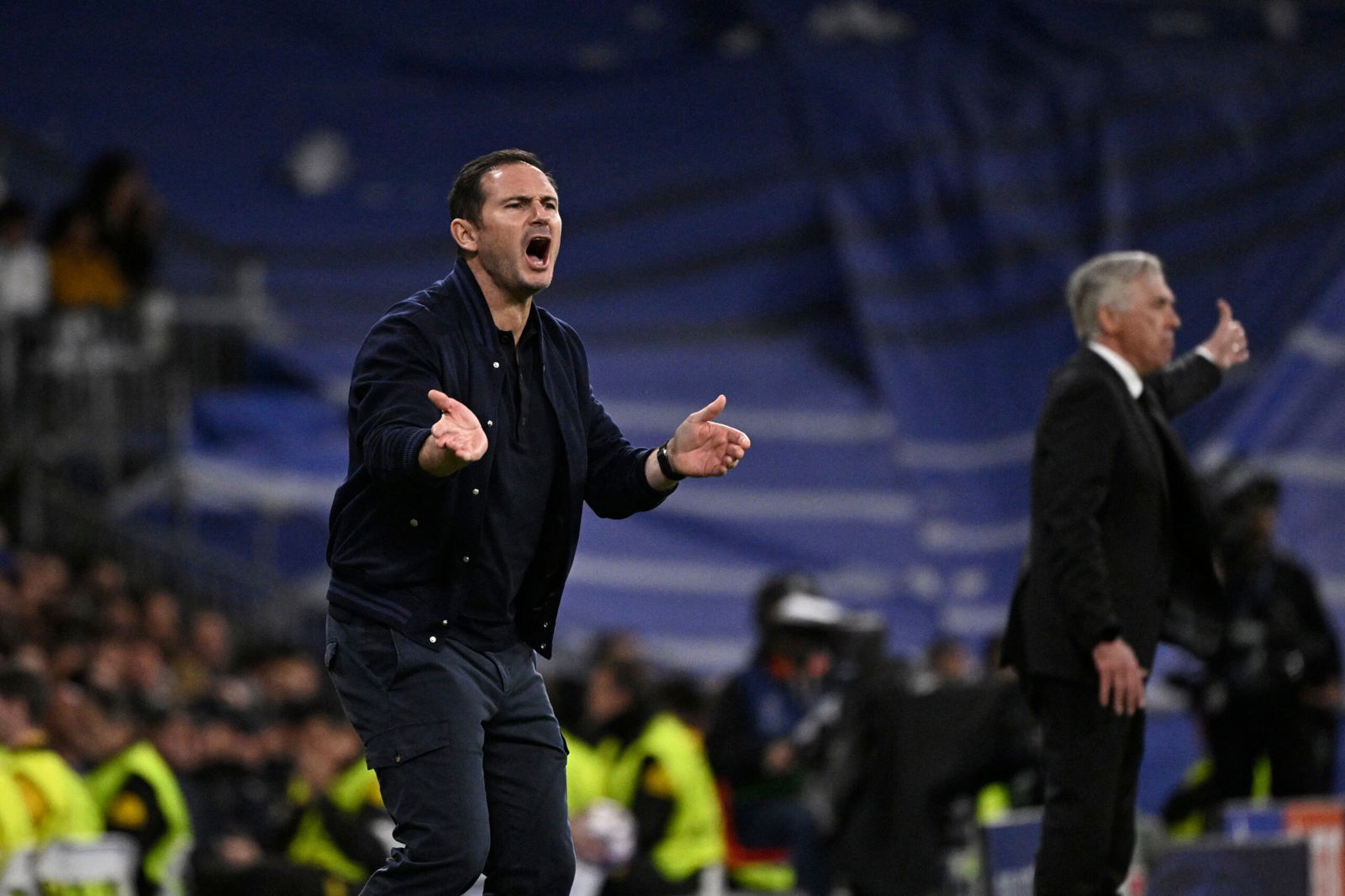 Frank Lampard believes the Chelsea players need to gain confidence and believe in themselves when in front of goal.
The Blues made it four games in a row without a goal on Wednesday night as they were defeated 2-0 by Real Madrid at the Santiago Bernabeu.
Carlo Ancelotti's team outclassed the west London side and goals from Karim Benzema and Marco Asensio made the difference in their Champions League Quarter Final clash.
While it was not a game Chelsea dominated, they did manage to create some good opportunities. Joao Felix could have got the away side the lead but he was denied by Thibaut Courtois in the opening moments of the contest.
Following Los Blancos' first goal, Raheem Sterling also had a massive chance, but once again the big Belgian in the net was down to sharply stop the Englishman's effort.
Just before the final whistle blew, the Blues had another opening that could have given them something positive to take back to Stamford Bridge, but Mason Mount's glimpse of goal was blocked as Antonio Rudiger made a superb recovery challenge.
If Chelsea are going to begin getting good results they must put the ball in the back of the net.
READ MORE: "Special things can happen at Stamford Bridge" – Frank Lampard delivers Chelsea verdict following 2-0 loss vs Real Madrid
Following the game, Lampard touched upon his sides inability to score, he said: "There's a little bit of a lack of belief. I think the players need to understand how good they are and what they can do. Maybe we're a bit short on that at the minute."
Speaking about how to deal with this issue, he added: "My first feeling is work on the training pitch. I don't think we can go much further with what we do there, we need to get confidence and we need to work to find that.
READ MORE: Real Madrid 2-0 Chelsea: Blues down but not out after Benzema and Asensio make the difference
"[We] continue to work. No player doesn't want to score a goal, they need support and confidence and to be pushed in a positive way. That's what I need to do until the end of the season."
With a game to come against Brighton & Hove Albion on Saturday in the Premier League, the Blues need to figure out how to score and have some momentum for their reverse fixture with Madrid, as they have to overturn a two-goal deficit.