Jorginho makes Arsenal & Newcastle Premier League admission after double Chelsea defeat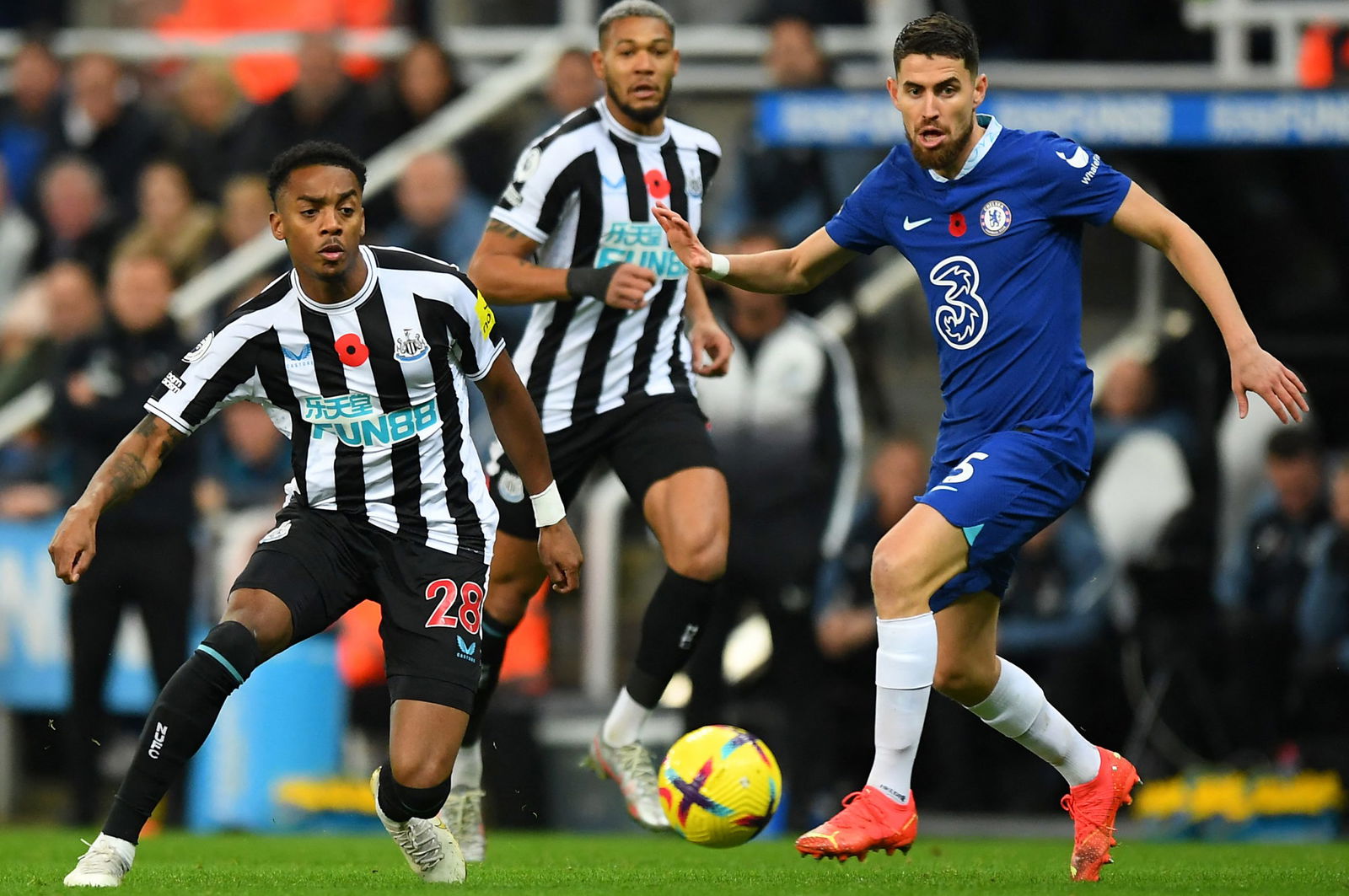 Jorginho has admitted Chelsea aren't surprised by Arsenal's impressive form this season, but is shocked by Newcastle United's flying start to the Premier League campaign.
Arsenal lead the way in the Premier League, sitting five points clear of Manchester City in second place, while Newcastle are placed in third and seven points behind Mikel Arteta's side.
Chelsea have been beaten by both sides already this season. A narrow 1-0 defeat to Arsenal at home on November 6 was followed up a week later with another 1-0 loss at St. James' Park against Eddie Howe's side.
That was their final game before the break for the World Cup. Chelsea return next week, they face AFC Bournemouth, and will be keen to get back to winning ways after a run of five league games without victory.
Jorginho was back on media duties for Chelsea and was quizzed about Arsenal's early season form. He insisted their performance against the Blues in pre-season only put them in good stead for the 2022/23 campaign.
Speaking to Sky Sport Italia, the 31-year-old admitted: "Honestly no (I am not surprised by Arsenal's form), you could see that the coach was creating a culture and a mentality for a certain type of football, so I knew they could do very, very well.
"We had a friendly with them in July and immediately after the game I said that they would have done very well this year. We'll see where they can go, but so far we just have to congratulate them. In any case, they're not a surprise for me."
As for Newcastle, Jorginho acknowledged the quality they have in the side but believes they have caught teams out.
"That was a surprise honestly, much more than Arsenal," Jorginho added on Newcastle.
"But even in this case the coach is very well prepared and the players understood what they have to do, so the right atmosphere has been created in a place where the fans are very warm, even if it's very cold there."
Jorginho and Co get back underway next Tuesday at home to Bournemouth and will want to get a win under their belts to lift the mood in the camp going into the New Year.
The Italy international is confident Chelsea are on the right track under Graham Potter despite the dip in form, concluding: "He's a good person, a hard worker and for me he's very prepared, he has his own ideas, very clear, and he's creating this good relationship with the players based on trust and communication.
"I think he's on the right track to do well."