Lampard tells expected incoming head coach Pochettino the two 'fundamental issues' he needs to fix at Chelsea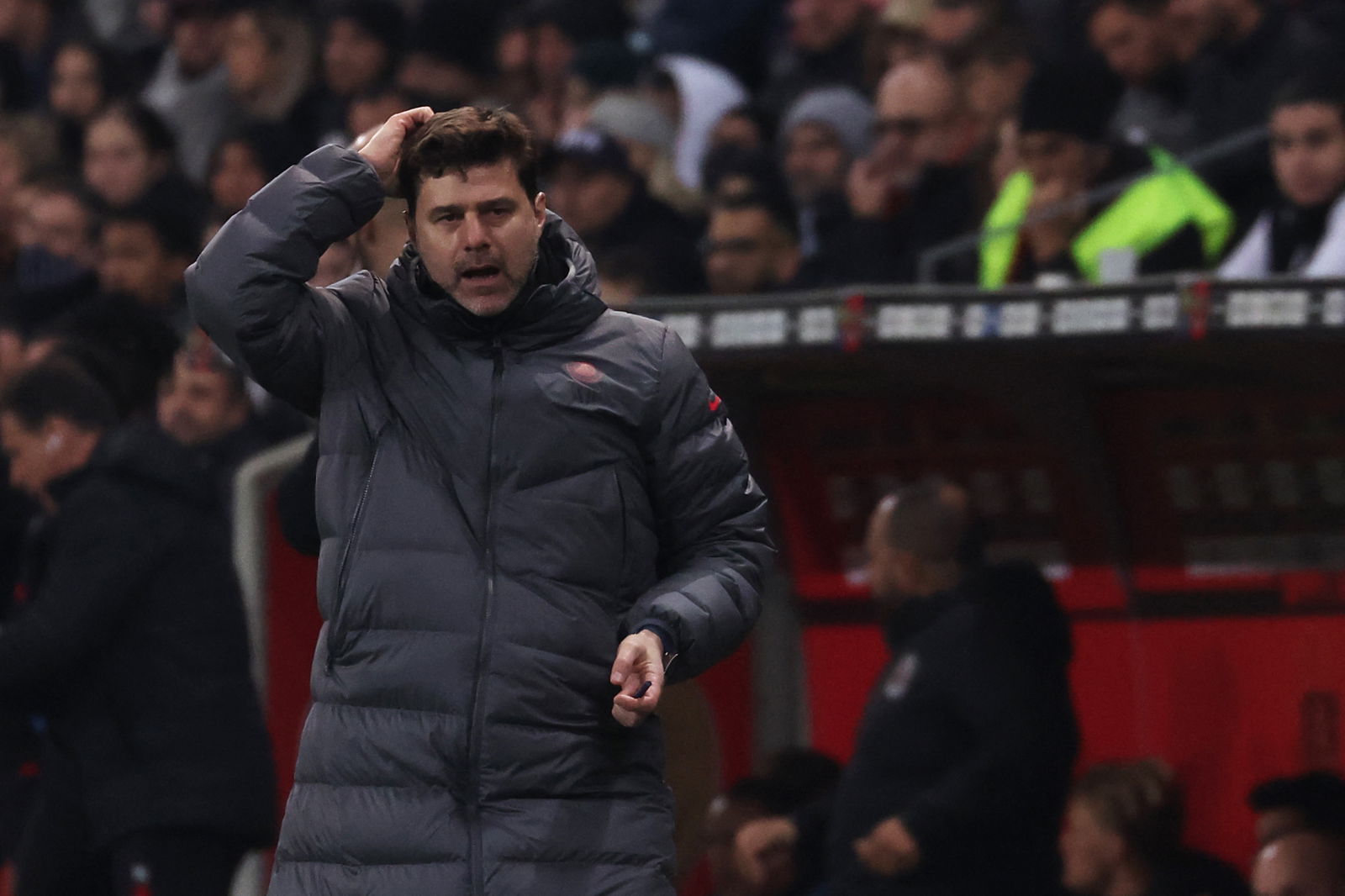 Frank Lampard has outlined the two fundamental issues which need addressing at Chelsea when Mauricio Pochettino, who is expected to become the club's next head coach, is appointed.
Chelsea have five games left to play this season before their disappointing campaign comes to an end. Lampard's side have lost six games on the bounce and will be wanting to avoid embarrassment between now and the end of May.
AFC Bournemouth, Nottingham Forest, Manchester City, Manchester United and Newcastle United all await.
The disappointment continued for Chelsea in Tuesday's London derby against Premier League title chasing Arsenal. A 3-1 defeat inflicted more misery on the Blues, which saw Lampard label his side as a team which is 'too nice' to play against.
"The first-half performance was not good enough, in every way," the 44-year-old said.
"We were too nice to play against, nice off the ball, passive, things we talked about before the game defensively we did not do. We did not restrict the space between lines, we did not get the line up as much as we needed to, we did not affect pressure on the ball, we did not make contact with Arsenal players.
"On the ball the same, passing short, playing to position, not playing longer, not making forward runs. Things that we spoke about and if you play like that, you get what you deserve."
Lampard was quizzed further on his comments about the team caring ahead of facing AFC Bournemouth in the Premier League on Saturday down on the south coast.
The Chelsea caretaker addressed his admission and outlined the fundamental issues which are affecting his side, detailing to Pochettino, who is expected to be appointed, what needs to be done this summer.
"To be clear, when I said the players care, I know they do because this is a… I've been a player and coach a long time, players all care, they've all got their reasons to care," Lampard told reporters on Friday.
"The reality is the action that comes from that. Sometimes there can be many reasons why: underperformance, not so great results. That's not something that is a training pitch issue. That's working with the players as a group and individually.
"Since Arsenal, it's been recovery and small prep this morning (Friday) to play. There is not the turnaround and chance to deal with these issues which are more fundamental issues I guess."