Chelsea braced for £55m transfer offer from Man Utd as Blues set huge summer valuation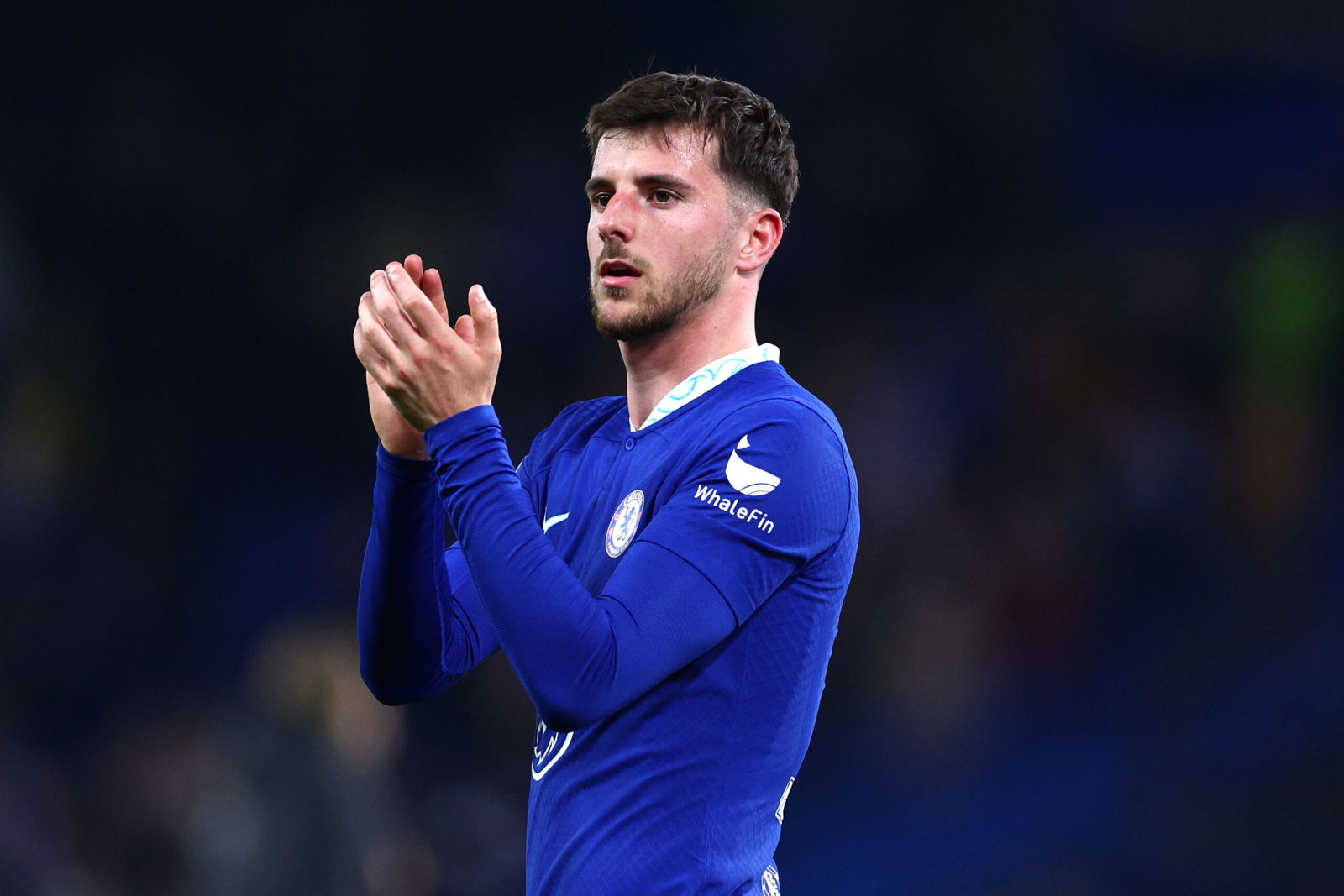 Manchester United are ready to join the bidding war for Chelsea midfielder Mason Mount this summer.
The 24-year-old's future at Chelsea is unclear amid growing interest from a whole host of clubs, including from Premier League trio Arsenal, Liverpool and Manchester United.
Mount has one year left on his current contract and there is 'increasing uncertainty' over whether or not he will remain at Stamford Bridge beyond this summer.
Contract talks between the England international and Chelsea haven't been successful thus far, which has given clubs confidence of striking a deal with Mount.
Pressure is increasing for a final decision to be made by Chelsea with Sami Mokbel of the Daily Mail reporting Manchester United's intent of making a bid.
It's stated that 'Old Trafford sources have indicated that talks over a move are set to commence', with Erik ten Hag keen to wrap up a deal quickly.
United are preparing a £55 million offer for Mount, however it falls short of Chelsea's £85 million valuation.
They could be prepared to increase their offer given Ten Hag's desire and determination to bolster United's attack, while incoming Chelsea head coach Mauricio Pochettino would prefer to agree a new contract with Mount.
Sami Mokbel adds that 'as it stands, there is significant doubt over whether Chelsea can successfully revive talks'.
Mount is currently recovering from a pelvic injury and could return before the end of the season. Chelsea have two games left to play in the Premier League. They face Man United on Thursday, then head back to Stamford Bridge on the final day of the season to host Newcastle United who have qualified for next season's Champions League.
One player who believes Chelsea need to tie Mount down to new terms is former Blue Florent Malouda. He insists Mount is part of the club's identity who is yet to reach his full potential.
Speaking to BoyleSports about Premier League betting, Malouda said: "When you talk about identity, you cannot help but talk about Mason Mount, or Reece James. They both came from the academy and everyone knows how hard it is to come from Chelsea's academy into the first team.
"As a Chelsea fan, I want Mount to stay at the club, but we also have to be realistic about the market and I want both parties to get what they want. Mason Mount is still a young player that can be developed, who is yet to reach his full potential in football. Even though he has already been successful, I think he can improve and I hope he does that at Chelsea, where he belongs."