Joao Felix delivers 36-word update on Chelsea future as decision time looms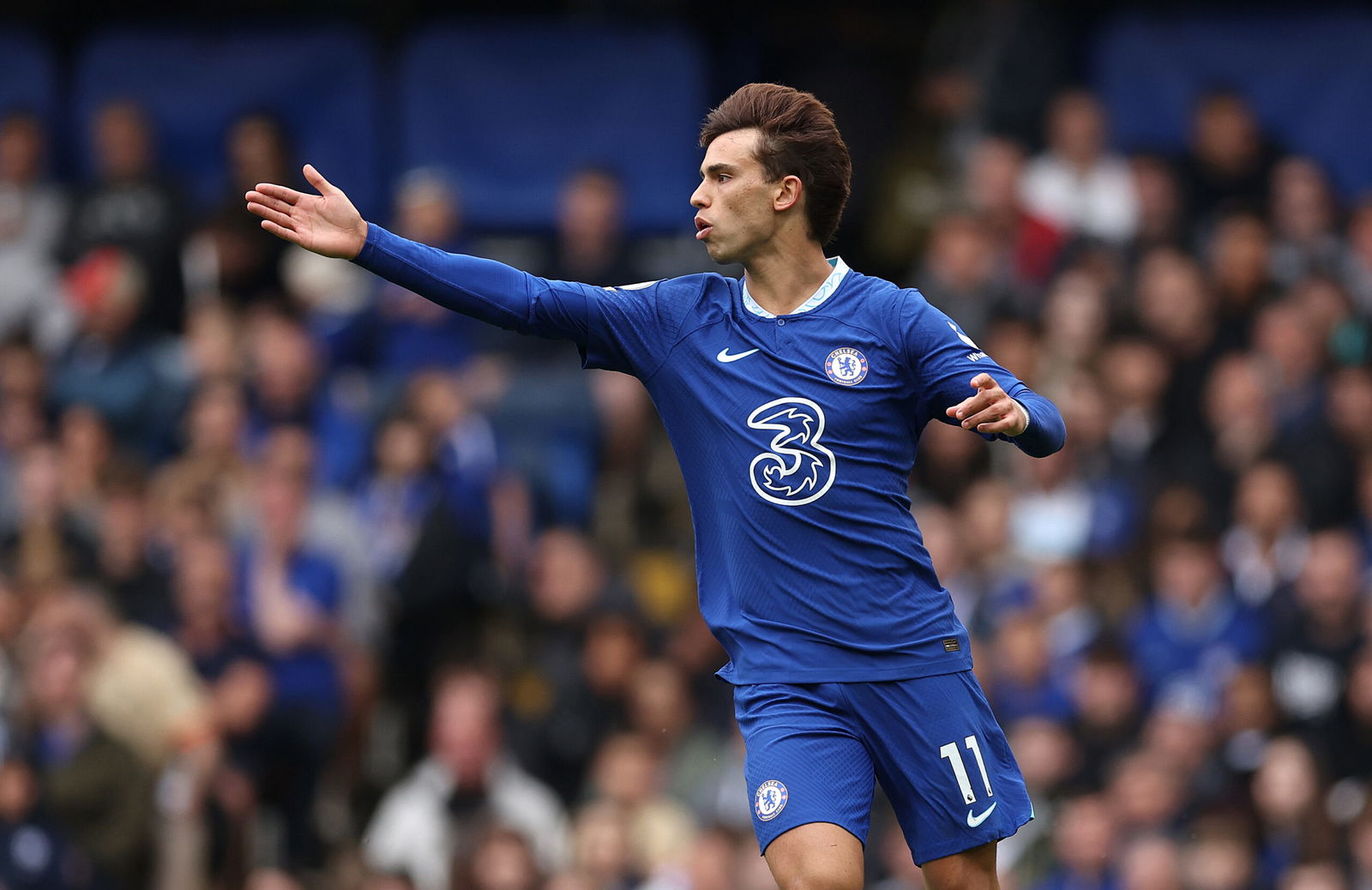 Joao Felix has offered an update on his future as his time on loan at Chelsea begins to come to an end.
The 23-year-old joined Chelsea back in January from Atletico Madrid until the end of the season, making the switch from Spain for a fresh start following a strained relationship with coach Diego Simeone.
Felix has settled into life in England and Chelsea well, albeit having a rocky start after getting sent off on his debut against Fulham.
Discussions are set to take place at the end of the season over whether or not Chelsea will look to keep the Portugal international under incoming head coach Mauricio Pochettino.
Atletico remain firm on their asking price, according to reports, sticking with the £88 million valuation for Felix, who has three goals in 18 appearances whilst on loan at Chelsea.
Speaking at an event, ahead of Chelsea's final two games of the Premier League season this week against Manchester United and Newcastle United, Felix was quizzed about his future in west London.
He responded: "I don't know yet my future. But these four, five months I love it. It's a top club. Everyone in the club was very good to me. My teammates… unbelievable. I really like to be here."
Felix is happy in the English capital and also admired by Chelsea co-owner Todd Boehly, but it remains unclear if the Blues will pursue another deal to keep him at the club next season.
Former Chelsea attacker Florent Malouda believes Felix is a 'valuable' asset for the club, however is unable to justify the big-money price-tag which Atletico have put on his shoulders.
Speaking to BoyleSports about Premier League betting, Malouda said: "In terms of financial implications, it is always really difficult because Chelsea enter into negotiations for players and the price tag suddenly become astronomical – sometimes £100 million+.
"Although that is a sad reality, this is a player that wants to stay, he wants to play for Chelsea and is showing that in games and in training sessions as well. Admittedly, there will be a few arguments about price with Atletico Madrid, but this is a player who I think is valuable – in terms of what he is doing on the pitch and then what he brings to the dressing room.
"However, I would not validate the price tag of £100 million+. This is way too much and the market is going crazy. But in terms of attitude, Joao Felix is setting the right example."