Nike confirm increase for 2023/24 Chelsea home shirt as prices revealed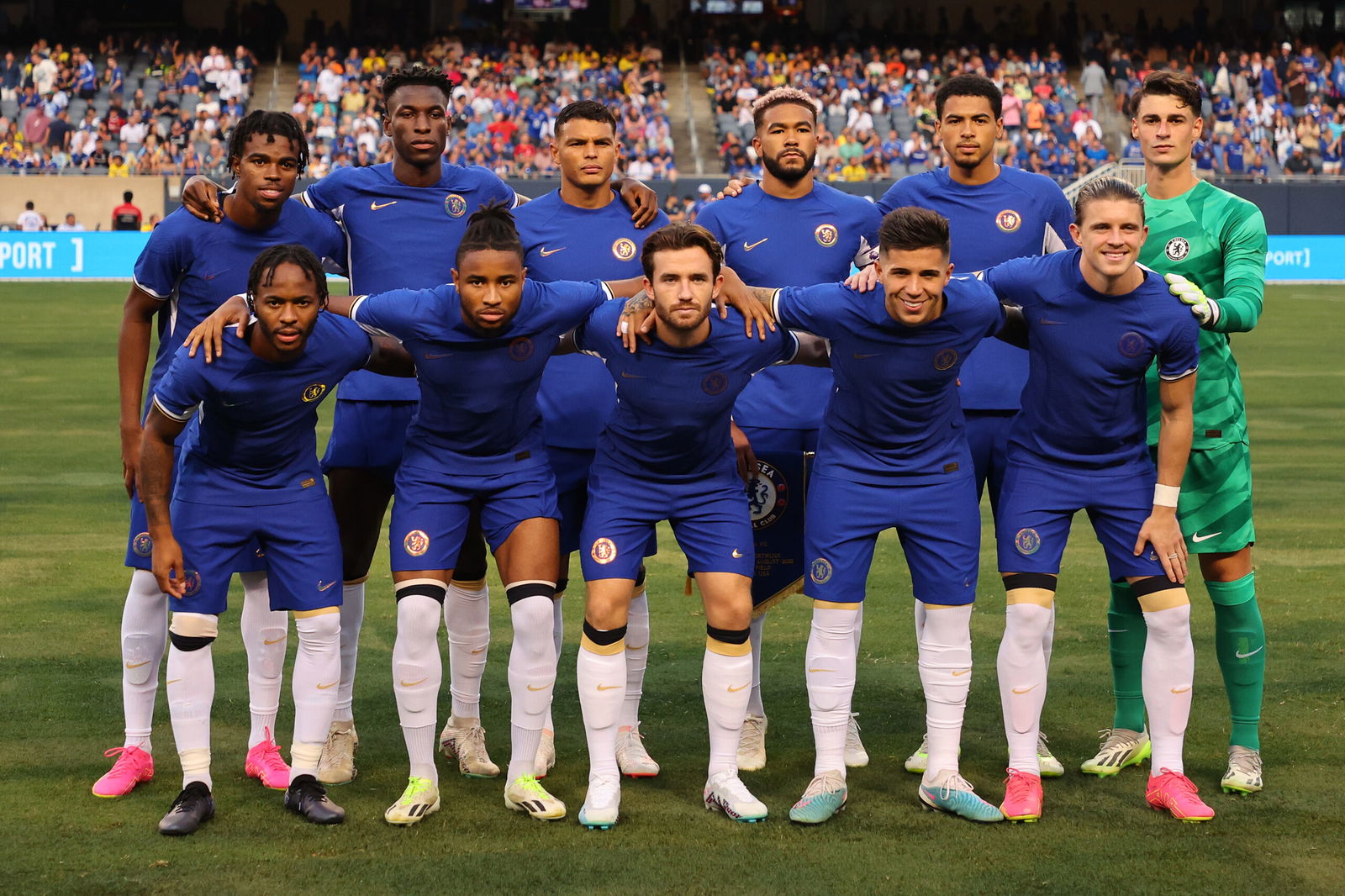 Ahead of the official launch, the prices for the 2023/24 Chelsea home shirt have been revealed.
Despite no front-of-shirt sponsor being announced by Chelsea for the 2023/24 campaign, Mauricio Pochettino's side wore the new strip during their pre-season tour of the United States
However, there was a delay to the kit going on sale for supporters due to the lack of shirt sponsor. Last month, Chelsea said: "Fans can purchase this season's new but classic look on early access from 16 August via the Megastore at Stamford Bridge, our Official Online Store and nike.com. The kit will be available via the wider marketplace from 23 August.
"Fans should be aware that the 2023/24 home kit that features on pitch may subsequently feature a front-of-shirt partner. The club will communicate any changes to the kit in due course."
A front-of-shirt deal is on the table with Infinite Athlete, according to reports, but Chelsea are yet to confirm or deny any sponsorship agreement ahead of their Premier League opener against Liverpool at Stamford Bridge on Sunday.
But with the Chelsea shirt set to be available to buy next Wednesday (August 16), Nike have already loaded it onto their website and the prices have been revealed.
There has been a £5 increase to the Stadium version from the 2022/23 season, while the Match version has gone up by £10.
Stadium version
2022/23 price: £74.95
2023/24 price: £79.95
Match version
2022/23 price: £114.95
2023/24 price: £124.95