What Graham Potter said ahead of Chelsea's Premier League return vs Bournemouth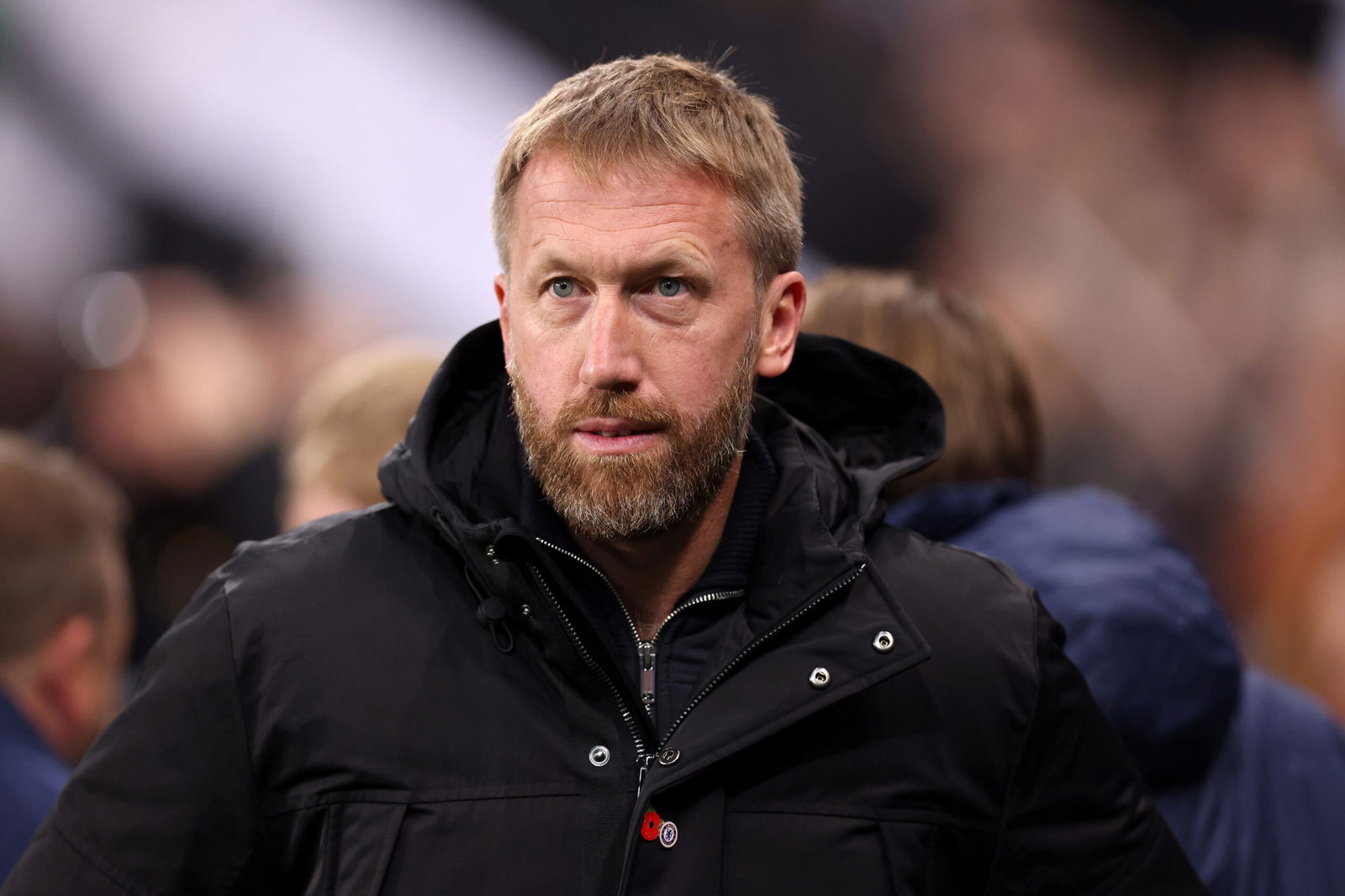 Graham Potter addressed the media ahead of Chelsea's Premier League clash with AFC Bournemouth on Tuesday evening.
Chelsea return to domestic action for the first time since mid-November following the World Cup break.
Potter's side were in desperate need of relief after going winless in their previous five league games, which has seen them lost their last three matches against Brighton & Hove Albion, Arsenal and Newcastle United.
Down in eighth place, Chelsea need to turn their form around in a bid to catch the sides currently occupying the four Champions League qualification spots.
They have the perfect opportunity on Tuesday when Bournemouth visit the capital at Christmas for the final game of 2022.
Potter is keen to bounce back and get back to winning ways, but it won't be an easy encounter in west London on December 27.
Here's what the Chelsea head coach had to say on Friday afternoon in his pre-match press conference.
Injuries
"Wesley (Fofana) had a little setback which can happen sometimes at the last stage of rehab. He will be a couple of weeks and will not be available for the game (vs Bournemouth).
"Armando is a big loss. Reece is back in, training, completed 65 minutes in the week.
"Still without Ruben, Ben Chilwell, Kante, Mendy has had a couple days training.
"Kante is a while, end of February start of March."
World Cup players returning
"It's a bit of a mix when they got knocked out and how much game time they played. They've come back in a really good way.
"Still waiting on Hakim and Mateo. They went to the third and fourth place final, so big demand important. Won't be available for the game.
"Everybody else is back, had a few days training."
Hakim Ziyech
"We know his qualities, we like him. You can speak a lot, there is always players who are not in starting XI and have to be patient.
"Delighted for him to get the game time and help the team (Morocco)."
Edouard Mendy's contract situation
"It's not my place to speak publicly about players' contract situation, that's with the club. He's been top with me."
Turning form around post-World Cup break
"It's always nice to win. We know the situation, we know how important it is, we want to try our best. We were suffering before the break, results weren't what we wanted, performances not so good either.
"You go through these moments. You have to accept they happen and get through them. A break can help, of course."
Gary O'Neil and Bournemouth
"Results wise, a significant improvement. Performances strong, very clear, I like how they play. Defensively sound, he's done a really good job."
N'Golo Kante
"My focus is to get him back fit as soon as possible. Everyone knows the quality, it's just getting him on the pitch playing football."
Utilising World Cup break
"We've used the time as best as we can. First few days we had four players to work with. We've used the young players, built the ideas and consolidate the learning in that intense period. We had a week away together, helps (building connections)."
Managing players' schedules
"What we've done is given the guys at the World Cup some time off. It's not easy to get balance right. You have to constantly evaluate the players and assess."
"We don't know how the World Cup affects [us] long-term. It's a constant assessment. Now we are confident and can prepare normally for games."