"Quite glaringly short" – Lampard makes alarming training ground admission as Chelsea issues continue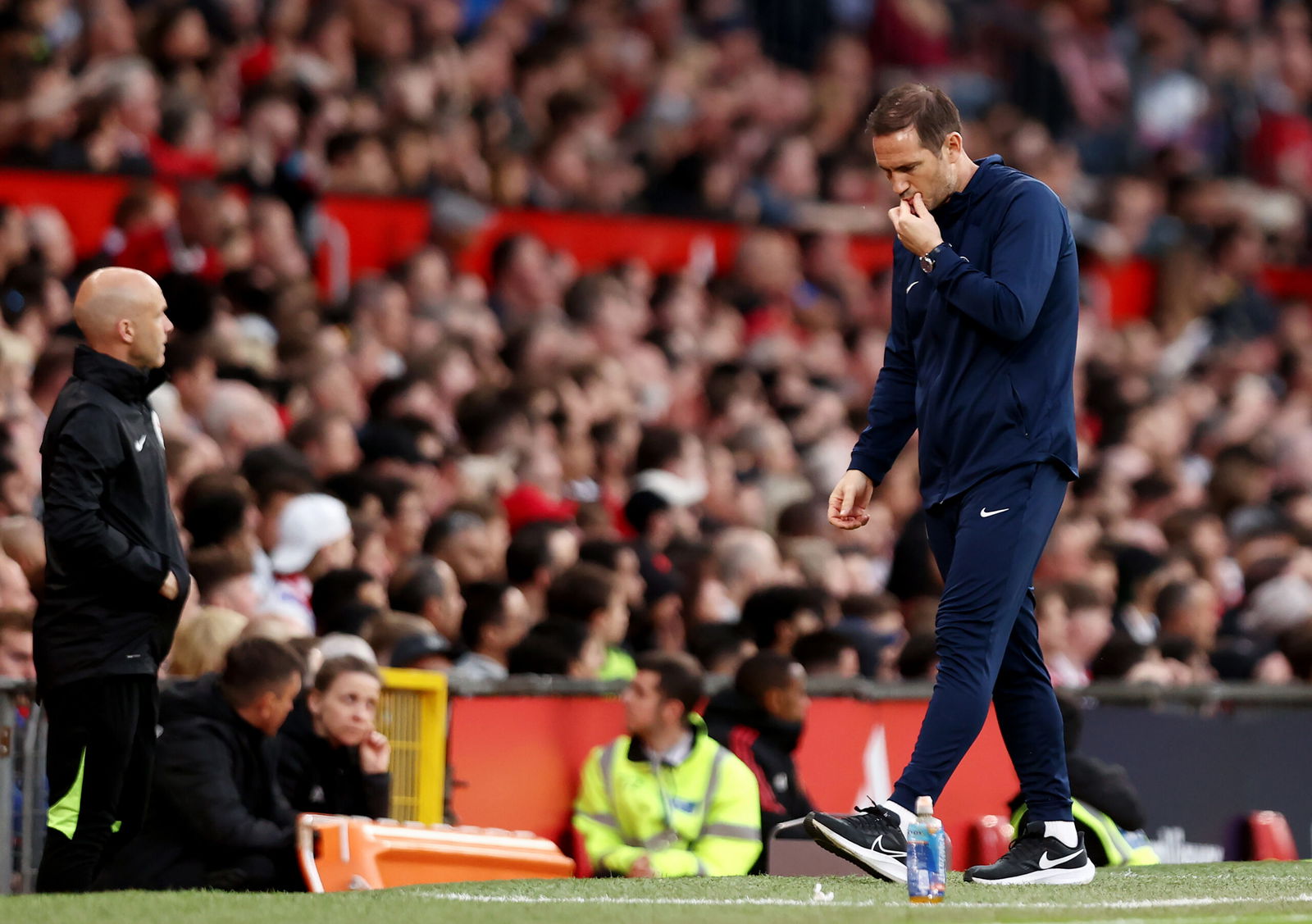 Frank Lampard has slammed his Chelsea players for their 'quite glaringly short' training standards.
Chelsea suffered another defeat on Thursday night, their second in five days in Manchester, as Erik ten Hag's Reds put four past the Blues at Old Trafford to claim a 4-1 win and secure Champions League qualification.
It was another evening which summed up Chelsea's dismal season. Mykhailo Mudryk, Kai Havertz and Conor Gallagher all squandered glorious chances, while the visitors were punished for defensive errors as Casemiro, Anthony Martial, Bruno Fernandes and Marcus Rashford took advantage.
Lampard's side produced a positive first half performance but found themselves two goals behind at the interval. Despite second half changes, the second 45 didn't shine Chelsea in any positive light.
The season is almost over. Chelsea have Newcastle United left to play on Sunder before their 2022/23 campaign concludes, which will also spell the end of Lampard's caretaker spell at Stamford Bridge.
Lampard replaced Graham Potter last month in challenging circumstances and he has been unable to get a tune out of the below-par Chelsea side.
As his time comes to an end, Lampard was quizzed if some of the players are actually good enough to play for Chelsea following the continued bad performances.
As quoted by Scott Trotter, the 44-year-old offered his honest response, replying: "It's a question I think as a professional at the top level, will be asked of you in a period of bad form. The only way to answer that is to answer with your performance and it starts with how you work and how you train and how you prepare and if I'm honest collectively that's been the thing that was quite glaringly short.
"There are a lot of reasons for that, that's not just a dig, that's because there sometimes are variables. It's been a tough season, people talk about the squad size, things that are very valid. At the same time, coming in this short period, you can see, when a group is training and it's really together and pushing and pushing each other, then good things come and you as an individual improve within that. At the moment, that momentum is not there, it's clear.
"It doesn't matter when I get asked, 'why did you play a back five?' that gets analysed or play a back four, you've got to defend, responsibility individually much more: that's modern football. You see some shortcomings. It's not a tactical thing and it's not been a tactical thing since I've been here. It's been more about assessing where the group are: can you help individuals within it?
"I don't want to throw a blanket because there are some individuals that done quite well tonight and will improve and will get better. There isn't a huge stability in the team and in the squad. Whereas players previous years have come in and had time to find their own way, now they've time to come on and make a difference and it's not easy. There's a lot to it rather than to say it's not good enough. Of course results for Chelsea this season. Not good enough."