Real Madrid make defining Kai Havertz decision despite Antonio Rudiger's transfer backing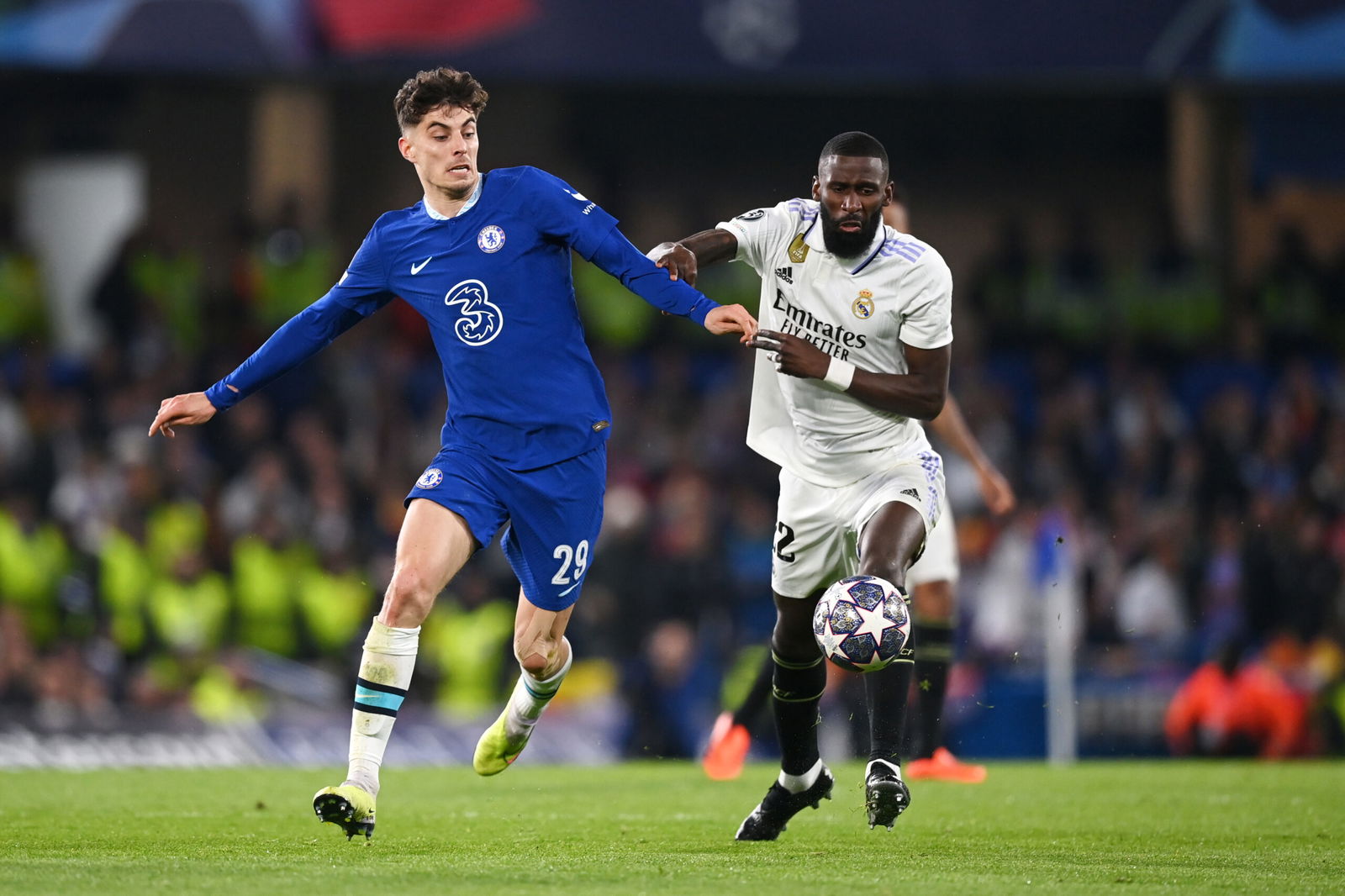 A potential transfer for Kai Havertz to Real Madrid is currently off, as it stands, should Chelsea not soften their stance over their valuation.
The 24-year-old has been heavily linked with a move to the Bernabeu this summer, with his Chelsea future unclear under new head coach Mauricio Pochettino.
Havertz is contracted until 2025 and Chelsea have handed him an ultimatum to either extend his current deal or to find a new club.
Real Madrid and Arsenal are among the clubs interested, while Bayern Munich were linked last summer towards the end of the summer transfer window.
Havertz is reportedly open to leaving Chelsea for a new chapter after three years at Stamford Bridge, with the Blues valuing the Germany international at around £70 million.
Chelsea's high valuation is putting off interested clubs and, as reported by Fabrizio Romano, if they don't lower their asking price, any move to Real Madrid is off and won't materialise.
Havertz's former teammate in west London, Antonio Rudiger, revealed he would back Real Madrid's decision to sign the attacker, who is appreciated by boss Carlo Ancelotti, but accepts the final call is not down to him.
He told AS: "I would be happy to play with Havertz again at club level. Unfortunately, I cannot say much about it because, on the subject of transfers, my word is secondary. It's the club's decision."
Timo Werner, who also left Chelsea last summer like Rudiger, was quizzed on Havertz's future and responded: "Kai always got his minutes, no matter how things went at Chelsea. It was a bit chaotic there in my time. But the team will move back to where Chelsea belong in the next few years.
"A move to another club where you might play internationally is better, of course, because you want to play Champions League every year."
Back in April, Havertz insisted he was happy and comfortable in the capital despite growing speculation regarding his future. On German outlet SportBild's Podcast Phrasenmaher, Havertz said: "I still have a two-year contract, I don't have to move every two to three years.
"My girlfriend and I feel very comfortable in London. I love the club, the people and the fans. Football is very fast-paced, you never know what will happen. We'll see what happens in the summer. I'm not thinking about that."