Robert Sanchez delivers verdict on Chelsea's chances of qualifying for Champions League after thrilling Man City draw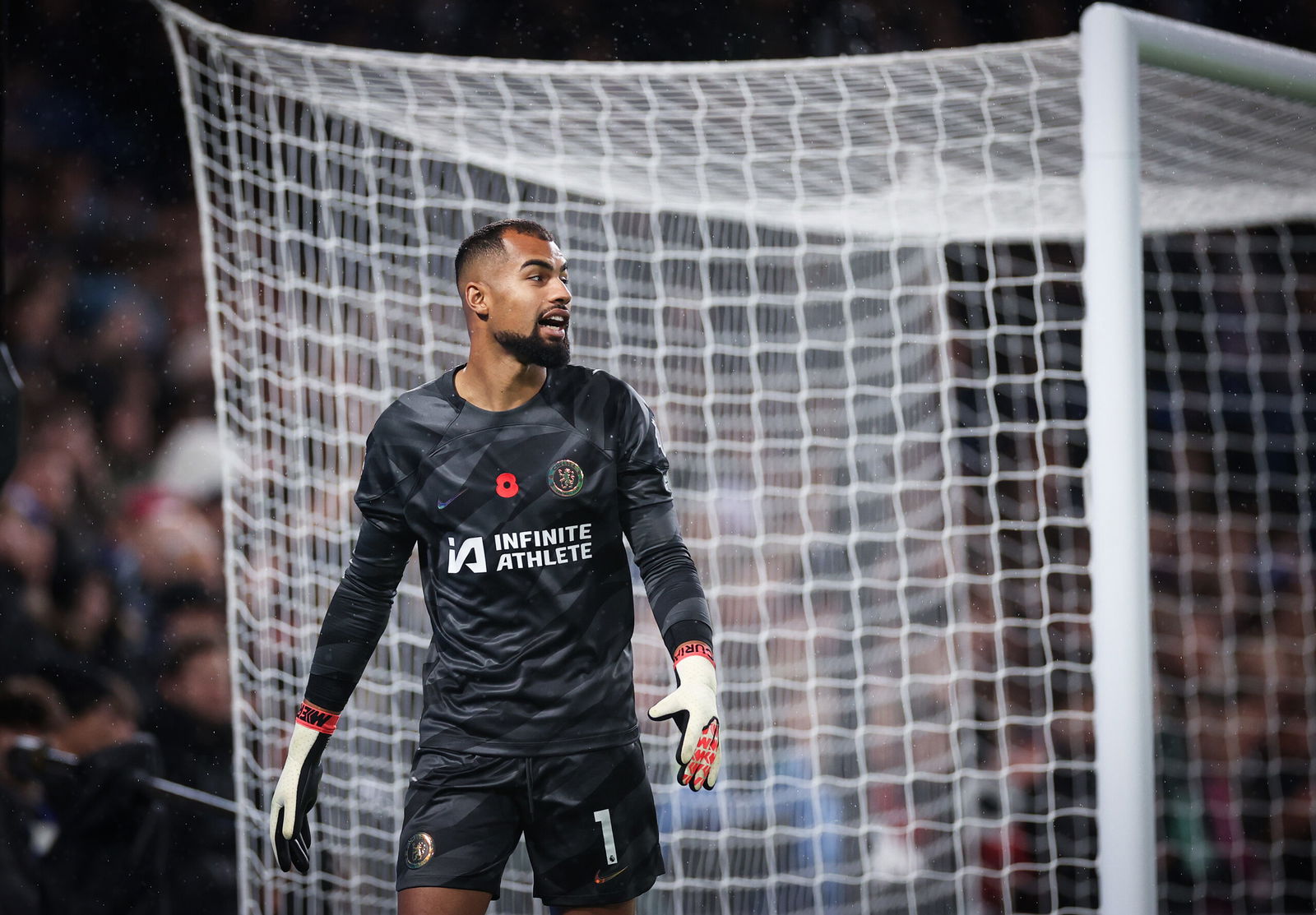 Robert Sanchez has responded to questions over Chelsea's chances of qualifying for next season's Champions League.
A stoppage time equaliser from Cole Palmer ensured Chelsea secured a point against Manchester City on Sunday evening at Stamford Bridge as managers Mauricio Pochettino and Pep Guardiola oversaw a thrilling 4-4 draw.
Sanchez, 25, played a key part in Chelsea extending their unbeaten run in all competitions to three games, making several superb saves, including from Erling Haaland in the first half.
A stellar stop from Robert Sanchez! 🧤🔝👏

🎥 @ChelseaFCpic.twitter.com/YZj0XHd3wf

— Absolute Chelsea (@AbsoluteChelsea) November 13, 2023
Chelsea remain in the top half and have a more favourable festive run despite facing Newcastle United, Brighton & Hove Albion and Manchester United in their first three matches after November's international break.
A couple more wins, which would add to the side's increasing confidence levels, will see them back in European contention and Sanchez believes Chelsea have what it takes to finish the season strongly and secure a European spot.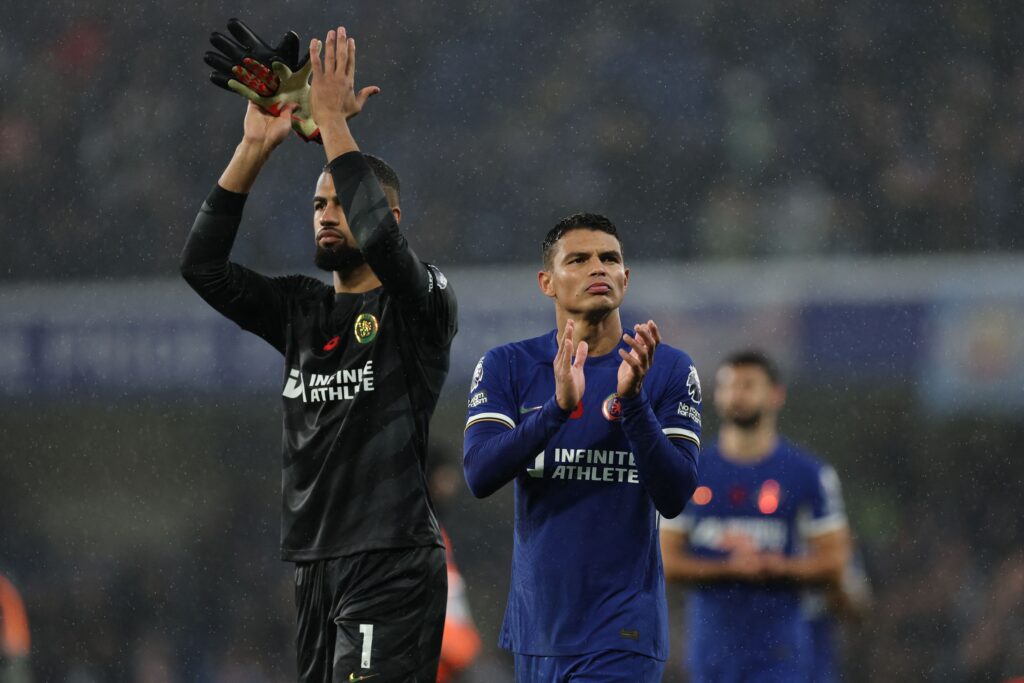 "It is a big ask, but we have got spirit, confidence, belief and (with) the quality we have, we can get there," Sanchez told Standard Sport on their Champions League qualification chances.
"If we keep improving in every game and getting points in every game, then I think it is possible."
He added: "That's the message (that we can mix it with the best. We went toe-to-toe (with Man City) and we know how good we are on counter-attacks as well. We played quick and fast, and scored four goals.
"Everybody was on it. From myself to Nico (Jackson) the striker, we were all on it. It shows you should never give up. We can get more and more near the top like we deserve."
Pochettino was delighted with the character his side showed to bounce back from a late Rodri goal, deflected off Thiago Silva, in the 86th minute which looked to have claimed City all three points in the capital.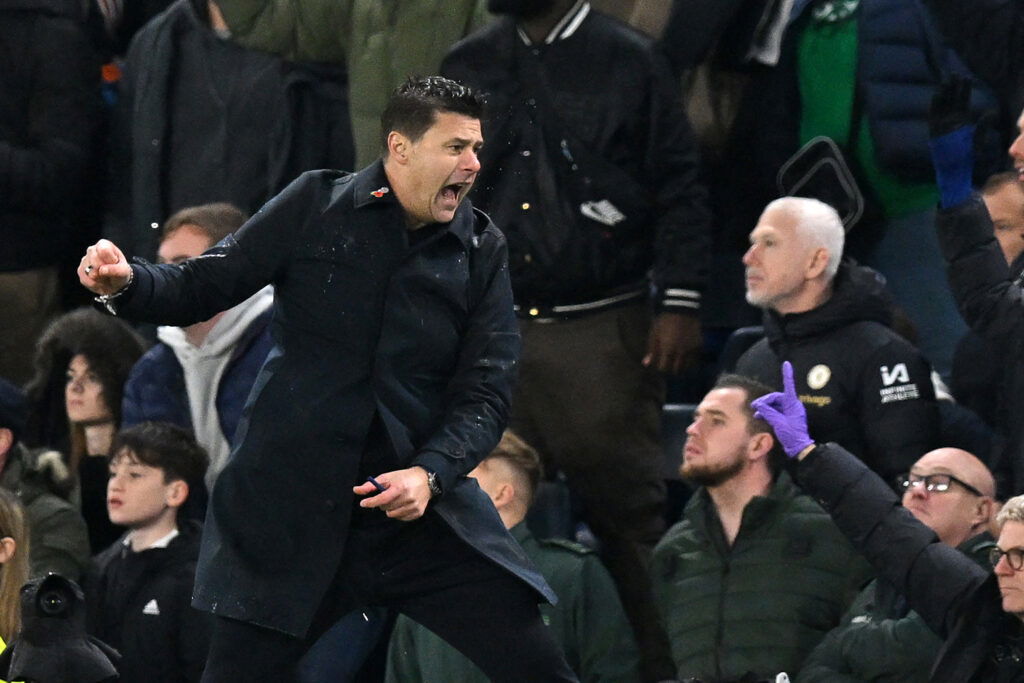 "They showed the character, showed the mentality, showed that we have tools against a team like Manchester City that we can go for their goal and to dominate to have the capacity to create chances," added the Chelsea head coach.
"I think it's really important to today. I think, like I told you on Monday, maybe it's a starting point to start to build our confidence and to believe more in the way that we are working.
"I think today it's about now to translate in the way that we are going to complete in the future."