"Learn from the best" – Former Man City striker tells Chelsea star to take advantage of Lampard's Stamford Bridge return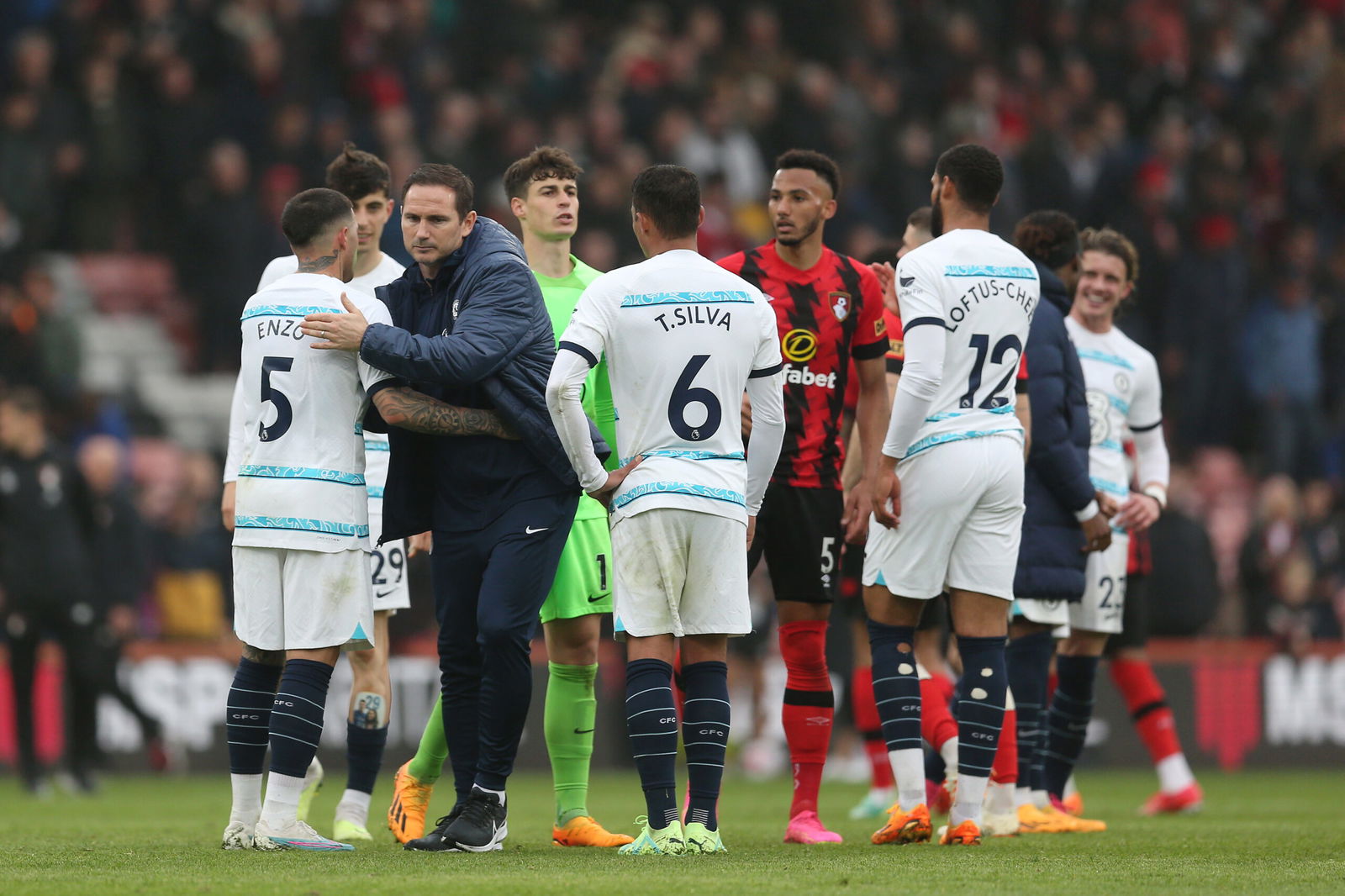 Former Manchester City striker Sergio Aguero has told Enzo Fernandez to take advantage of Chelsea's caretaker appointment of Frank Lampard.
The 44-year-old is in temporary charge of Chelsea until the end of the season and won his first game, at the seventh attempt, on Saturday following a 3-1 win over AFC Bournemouth in the Premier League.
Lampard's illustrious career as a midfielder for club and country has put him up there as one of the best of all-time, remaining Chelsea's current all-time top goalscorer, and his presence, despite the poor results since his Stamford Bridge return, will be of benefit to the players in the squad.
Sergio Aguero, who Lampard played with during his stint at Manchester City, believes his fellow countryman Fernandez should make use of all of the time he has with Lampard to help his career.
Fernandez signed for Chelsea on deadline day in January for a club-record £106.8 million from Benfica and has already proven to be a shrewd acquisition for the Blues.
The 22-year-old has been told by Aguero 'to learn from the best'. Aguero told Stake.com: "Not many people get a chance to learn from the best. I tried to do that during my career, and I've picked up teachings that I'll carry with me forever.
"Frank's experience will certainly be useful for Enzo. He's a great kid, and you can tell he wants to keep on growing.
"Frank clearly loves Chelsea. If you ask me, this love is what propelled him to the helm of the club in this tough moment. Very few people can shed off the funk and give it all for their team.
"But I believe he can, and that's something that should be admired, despite the results. I wish Frank the best – he's a great pro, and an even better person."