'You don't know anything about anything' Chelsea boss Graham Potter hits back at 'angry' criticism ahead of Borussia Dortmund clash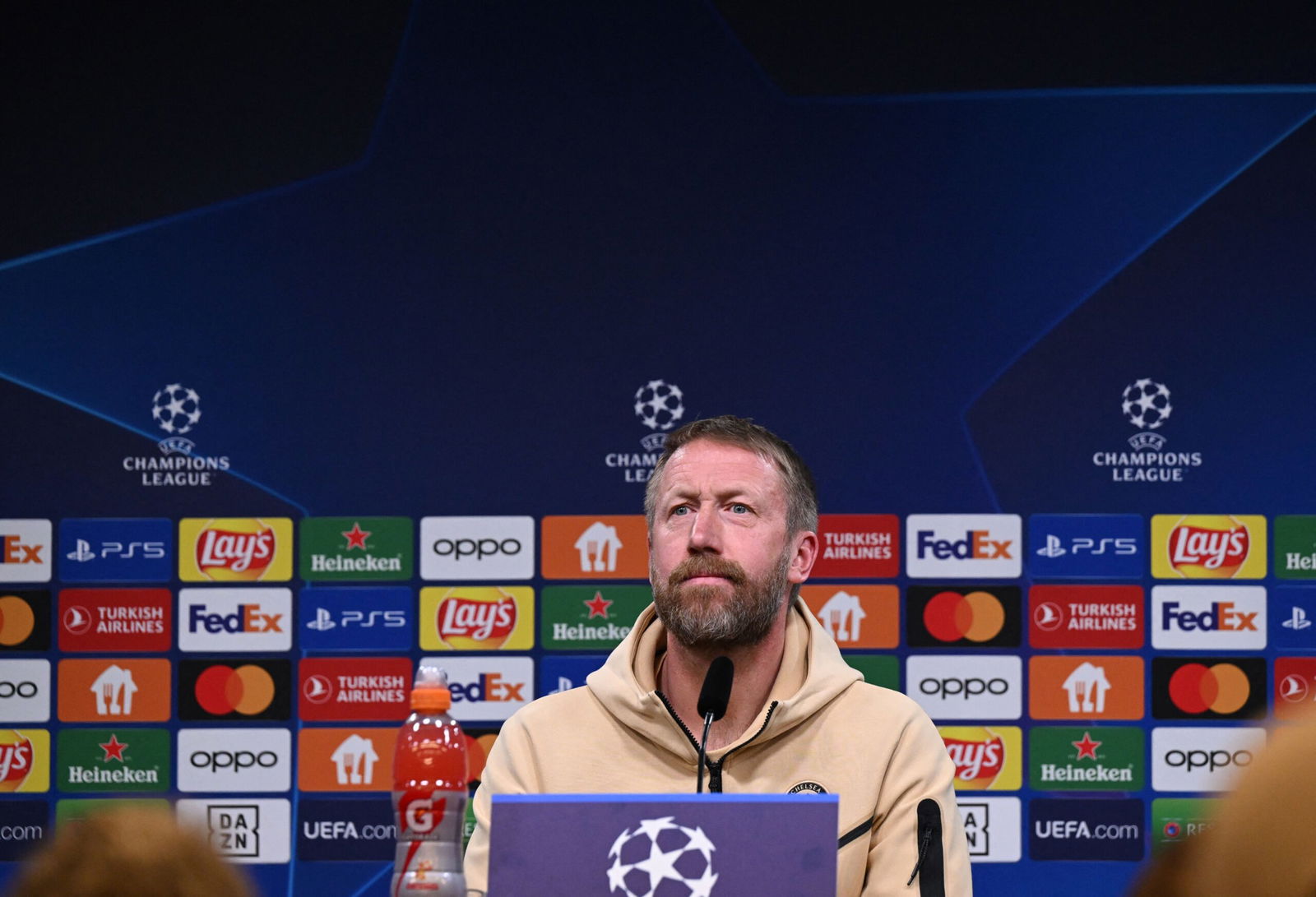 Graham Potter has hit back at the criticism he has faced over his personality ahead of Chelsea's clash with Borussia Dortmund on Wednesday.
The 47-year-old arrived at Stamford Bridge in September to replace former head coach Thomas Tuchel but has a difficult time of it so far.
Currently, Potter's side sit tenth in the Premier League, and have won just two of their last 13 matches in a poor run of form.
The Blues got off to a largely positive run when the English head coach took over, but things have turned sour quickly and wins have come few and far between.
While good results have been tough to come by, there has been a slight improvement in recent weeks, Chelsea have conceded just once in their last four and are unbeaten in that period.
READ MORE: What Cesar Azpilicueta said ahead of Chelsea's Champions League Round of 16 clash at Borussia Dortmund
The most recent of those games, came at the weekend where the west London side took on David Moyes' West Ham side and only managed to leave with a 1-1 draw.
In the closing moments of that match, there was outrage from the Chelsea players, midfielder, Tomas Soucek diverted a strike from Conor Gallagher away from goal using his hand, but after a brief VAR check no penalty was given.
Speaking in his post-match press conference, Potter remained calm, he said: "These are the little things you need to go in your favour and at the moment they are not so that's life, there is nothing to complain about."
READ MORE: Zakaria, Kovacic, Fofana, Sterling, Kante: Full Chelsea team news ahead of Borussia Dortmund clash in Champions League
This response from the head coach was heavily criticised, with Chelsea fans feeling that Potter did not show enough passion and anger.
Ahead of the Blues' clash with Borussia Dortmund on Wednesday, Potter was questioned about his response and not getting angry enough, he said: "If you think you can start a coaching career in the 9th tier of English football and get to this point in the Champions League without getting angry or being nice, I suggest you don't know anything about anything."
He was also asked about what makes him angry, he replied: "Apart from these questions?
"I'm careful not to get into discussions with the media. Of course I get angry, I just choose to conduct myself in the right way on the side.
Borussia Dortmund vs Chelsea: Live stream, TV channel, kick-off time, team news and prediction
"The same media talk about me being more angry then run stories about problems with referees at grass roots football… What's the connection?
"I have the responsibility to Chelsea and to the game to react in the right way for me, not for anybody else."