Graham Potter tells Chelsea squad to grasp opportunity after overcoming tough period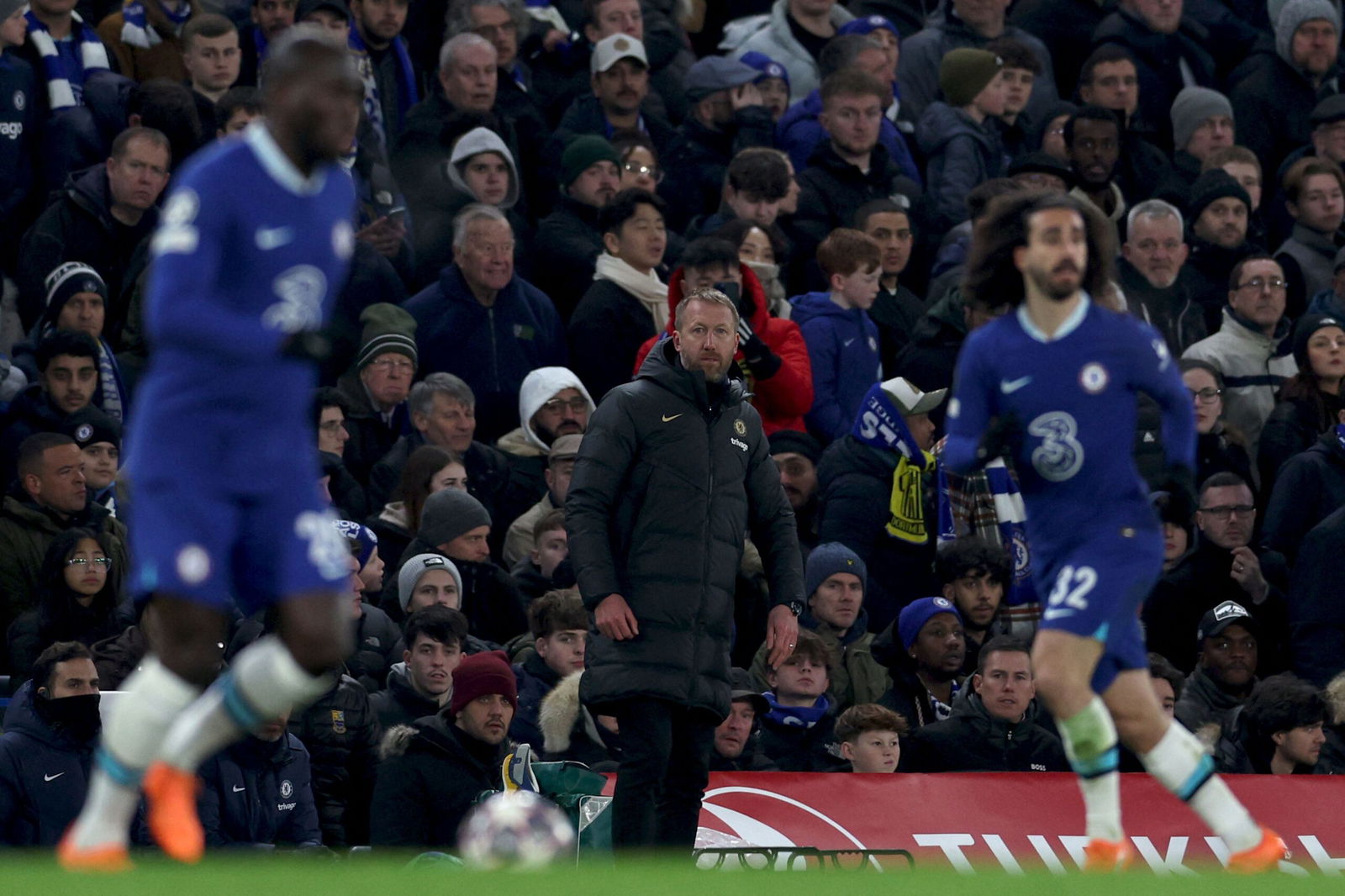 Chelsea head coach Graham Potter insists their dismal run of results prior to wins over Leeds United and Borussia Dortmund will allow the club to grow and be stronger.
Prior to Chelsea's two positive results in the last week which saw them end a winless run of six matches, including three straight defeats, and progress the Blues into the Champions League quarter-finals, their last win had come back in the middle of January against Crystal Palace.
Potter came under heavy pressure and was having to deal with all of the external noise while preparing his side to try to overcome the rot.
The 47-year-old and his side held out and delivered two huge results against Leeds and Dortmund when it mattered most, a sign of the Blues being able to hand difficult periods.
Chelsea are currently in 10th place and 11 point off the top four places. A Champions League qualification finish via the Premier League is looking increasingly unlikely.
But the mood in the Chelsea camp has lifted this week after two big results, something that Potter knows is obvious, and the Chelsea head coach hopes that more wins, which aren't always possible, will have been off the back of the team growing from the many defeats.
Ahead of their Premier League clash against Leicester City, he said: "We're in this to compete and the whole point of everything is to win. That's not to say you can do it all of the time but absolutely it's better if you win, that's a fact. I'd be amazed if somebody says 'no, it's better when you lose'.
"You have to see the defeats sometimes as an opportunity to improve, and the tough times and the bad times are a chance for you to really grow as a person, as a club, as a team, but at the same time winning is better than losing."
He added: "Two wins make it easier, but you don't get anything at Leicester for what we did a couple of days ago.
"We have to start again, we have to build on the momentum, build on the positive feelings that we had in and after the game. It's going to be a tough game there.
"Leicester are fighting for the points, they'll want to win as well, but the boys are looking forward to it, they are in a good place.
"As I said, I've always had the support of the players; they've always been there, they've always tried, they've always given their best, but unfortunately results haven't been what we want.
"Pressure can make things more challenging, but we need to keep moving forward."
---
READ MORE: James, Kante, Mount, Sterling, Aubameyang updates as Potter handed five-man Chelsea injury blow for Leicester City clash
READ MORE: Graham Potter hints Chelsea's new formation for the foreseeable future after Leeds & Dortmund wins