Inside Graham Potter's Chelsea plan to stop Erling Haaland ahead of Man City clash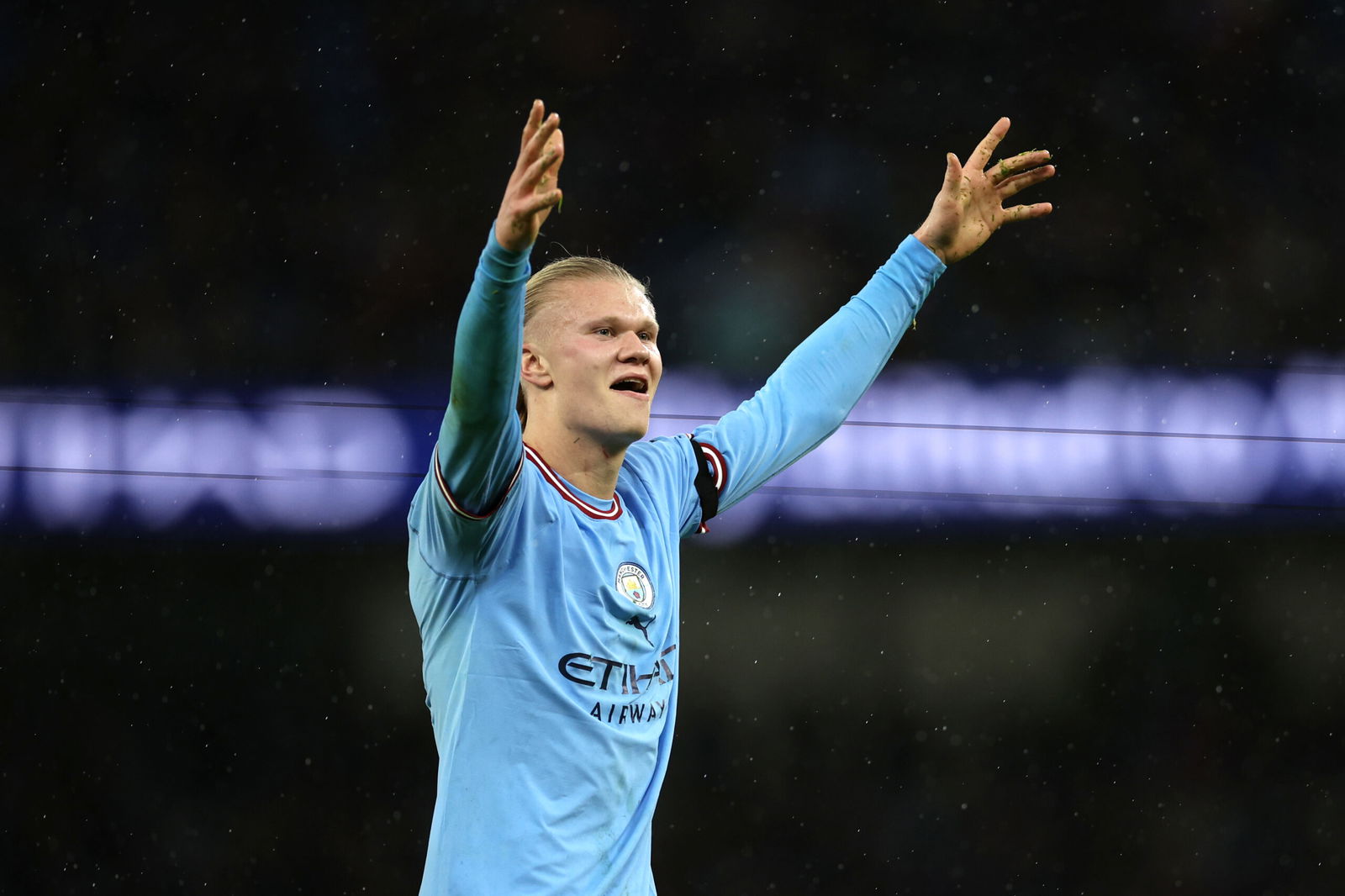 Chelsea have an enormous task of stopping Manchester City on Thursday in the Premier League, but all eyes will be on if they can handle the threat of Erling Haaland.
Pep Guardiola's side visit the capital for the first time in 2023 and will welcome Chelsea to the Etihad Stadium on Sunday for the third round FA Cup tie.
11 points separate the sides ahead of Thursday's meeting with Graham Potter needing a win to boost their hopes of clinching Champions League qualification at the end of the season.
City have scored more than double of the goals Chelsea this season already after 16 games – City 44 and Chelsea 20.
That has been influenced by Erling Haaland who has already netted 21 goals, more than Chelsea's combined total this season, and the Norwegian will be keen to add to his tally in west London on Thursday night.
Thiago Silva and Kalidou Koulibaly are the likely pairing to be tasked with the job of trying to stop the prolific forward, however with Chelsea's recent record that has seen them concede on 18 occasions in the league already this season, Haaland will fancy his chances against the Blues.
Man City are not a one man team by any stretch of the imagination despite Haaland's presence and Chelsea head coach Graham Potter insists he is focusing on City as a collective instead of conjuring up a plan just to stop Haaland.
He told reporters: "He's had a fantastic season and his goals there are amazing. They are a top team but we have to think about ourselves, how we can do better, how we can take steps forward in our game. That is the approach we'll have."
Chelsea will be aiming for their first win of the New Year after drawing to Nottingham Forest on Sunday afternoon.
Potter refused to accept the City clash being a chance for Chelsea to kick-start their year and accepted if they drop points it wouldn't be all doom and gloom due to needing to suffer to get better.
As quoted by Adam Newson, he added: "I wouldn't say kickstart as we've played only 15 matches. Such a lot has happened in those 15 matches and I've been here only four months – and it feels longer than that if I'm honest. It's a season that is obviously unique.
"We see Man City as an opportunity to play against one of the best teams in the world. It will be a different game from the one we faced (on New Year's Day) but it will be complicated and tough. You need those games, and you need these ones (like Nottingham Forest) as well.
"As much as we want to win – and I don't want to sound like it's acceptable to lose, it's not – but unfortunately part of the game is dropping points, is not succeeding, you've got to suffer and get better.
"When I think back to how I got to this point, a lot of the things are the setbacks and the moments of struggle. So it's not thinking of it as a kickstart, we focus on the next match, try to improve and try to get better."