Boehly talks, Vini Jr: What Kepa said ahead of Chelsea's UCL quarter-final tie vs Real Madrid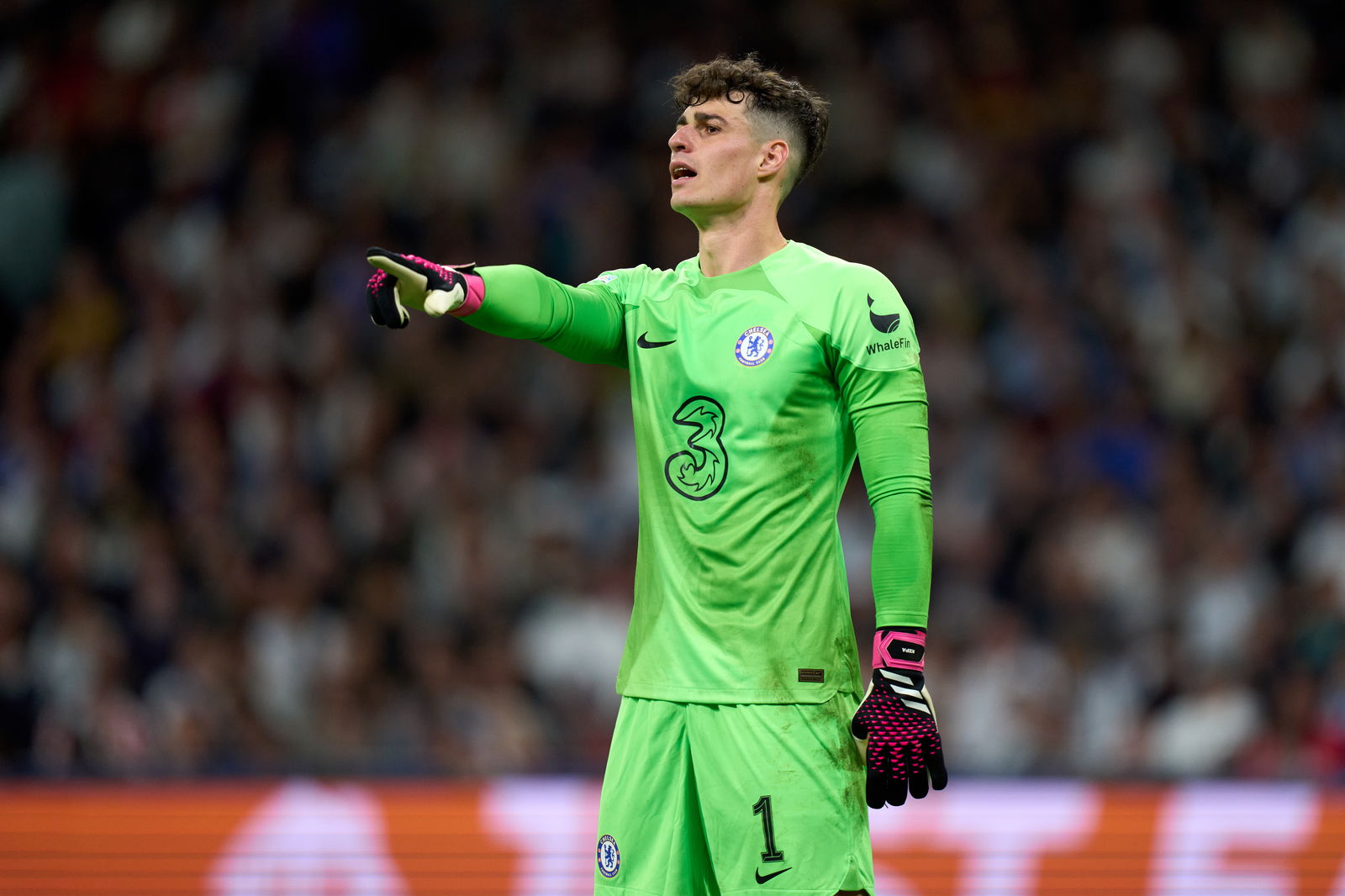 Kepa Arrizabalaga addressed the media ahead of Chelsea's second leg clash against Real Madrid in the Champions League quarter-finals.
Chelsea will need another special night at Stamford Bridge on Tuesday if they are to knock Real Madrid, who are in a commanding position, out of the Champions League.
Carlo Ancelotti's side won 2-0 in the first leg back at the Bernabeu last Wednesday thanks to goals either side of half time from Karim Benzema and Marco Asensio, which also saw Ben Chilwell get sent off for pulling down Rodrygo through on goal.
The hosts haven't given up entirely but they know they will need a perfect and ruthless performance to have any chance on Tuesday.
Here is what Kepa said on Monday afternoon ahead of the second leg clash in London.
---
Facing Real Madrid
"Tomorrow is a big game. It's not going to be easy. We don't need the performance of our life, we need to deliver our best and do the right steps. We cannot overthink. We have to defend and attack well and do a great game."
How season has gone on a personal level
"It's a positive season for me personally. The last two seasons I have played 15 games, I am enjoying being on the pitch. It's the most important thing. Obviously, the season in general is not the best. Personally, I am happy with my season."
Practising for potential penalties
"We don't think too much for penalties. We were focused in many other areas that we have to think before. If we arrive to penalties, we know everything, we have good takers."
Improving on the first leg
"We need to have better performance than we had at the Bernabeu, we need to control better, we need to create more chances, score goals. We need to be more clinical in both areas. That's going to be key."
Getting the fans onside at Stamford Bridge
"Hopefully tomorrow we can involve all of the fans, deliver our best and make this different atmosphere that we need to go through. It's not going to be easy. But we have to go step by step, do the right things and push as much as we can."
Todd Boehly's dressing room chat with Chelsea after Brighton loss
"Todd comes to the changing room every game, so he has different chats with us each game. I'm not going to say what he said. It's normal when he came to the changing room."
Using Bernabeu performance from last season as motivation
"The situation last year at the Bernabeu winning 3-0 is not easy. Obviously we didn't get through, but it shows we can do it. We've got to do things properly. After the first leg last year it also seemed like a lost cause and it was not easy. We have to do things properly, step by step. Not thinking about trying to win 4-0, doing things right. They have different skills in every part of the pitch that can change the match."
Fans' opinion of him
"The fans can have different opinions about players. All I can do is deliver my best, work everyday and perform in the best way. This is what I am doing in the last five years. I am trying to do my best for Chelsea.
"It's my home for five years now. I am very happy to be here. I am feeling at home. I am enjoying this journey."
Real Madrid and Vinicius Jr
"The squad that Real Madrid has, the whole club and team, it's a club with a lot of history. All that we can do is look at the first leg and look at tomorrow. We weren't decisive enough in defence and attack. That will make the difference tomorrow.
"He's a player that's in great form. He's an amazing player. With space, he's unstoppable. We need to push to keep him in their own half. "Obviously we have a plan (to stop him). We have an idea. As a team, coming up against Madrid it's not just one player we are coming up against. If you think about one, someone else will hurt you."
Relationship with Frank Lampard after he was dropped during first spell
"It's three years ago, different situation, everything is different. Now I am playing. Frank came here again, he's taking his decision every game. When he picks me, I am trying to give my best."
Chelsea team lacking confidence
"I don't know if lacking confidence… maybe we are not in our best shape. We are in 11th in the league, it's not a good season for us. But we have to believe. In these stadiums, remontadas can happen like we have to believe tomorrow. We need a big performance."
Having a large squad
"It's true that we have a lot players, maybe more than normal. What I can say is the atmosphere in the changing room is we are not happy where we are but the atmosphere is good. No fighting or anything like this. We are trying to find a way to win the games. We want to try to change the situation."