Marc Cucurella makes Brighton dig after Chelsea 'big club and pressure' claim following £62m summer transfer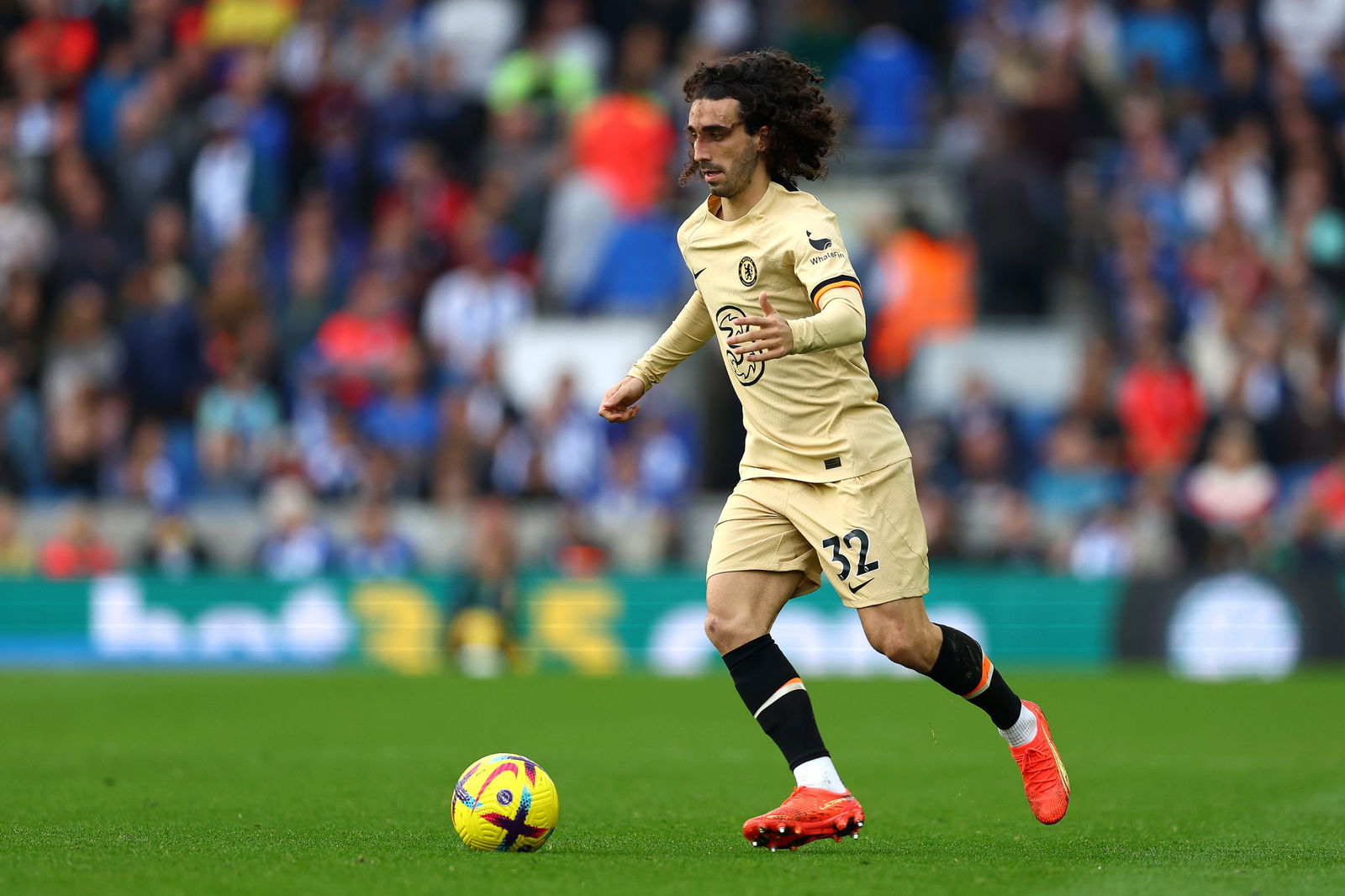 Marc Cucurella is delighted to have achieved his dream of playing for a 'big club' after joining Chelsea from Brighton & Hove Albion.
The 24-year-old only moved to the Premier League in August 2021 and a year later he was on the move again.
Cucurella's performances during the 2021/22 season attracted interest from Chelsea and Manchester City, which saw Pep Guardiola's side look increasingly likely of signing the Spaniard.
But Chelsea swooped in and agreed a £62 million fee with the Seagulls to land Cucurella, signing him on a five-year contract.
He came under criticism from Brighton fans for departing after just one season, but reveals he wanted to join a 'big club' like Chelsea which Brighton isn't.
"I have really enjoyed it," Cucurella told The Sun on his time at Chelsea so far. "It is difficult and different, you have more pressure and you need to win every day.
"In Brighton, it is different because maybe they don't have the same pressure and it is not a big, big club.
"This is amazing because I am in a big club that all players dream to play here."
Cucurella was shortly joined by Graham Potter at Chelsea after the club appointed him as their new head coach to replace Thomas Tuchel.
It has taken time for the squad to adapt to the 47-year-old's methods, but Cucurella believes the time off during the World Cup has benefitted the squad to work on what Potter wants.
The left wing-back added: "After he arrived, it was difficult training because there are a lot of games.
"These weeks gave us time for training to prepare for the second half of the season. It is good training together because you understand the players and your team-mates' movements.
"All the changes are difficult. We have a lot of players to come with a new manager, not a lot of training time because we play a lot of games.
"We need to know his ideas and then play together — these weeks have been very good for us."