Team news, special occasion, designated penalty taker: What Graham Potter said ahead of Chelsea vs Borussia Dortmund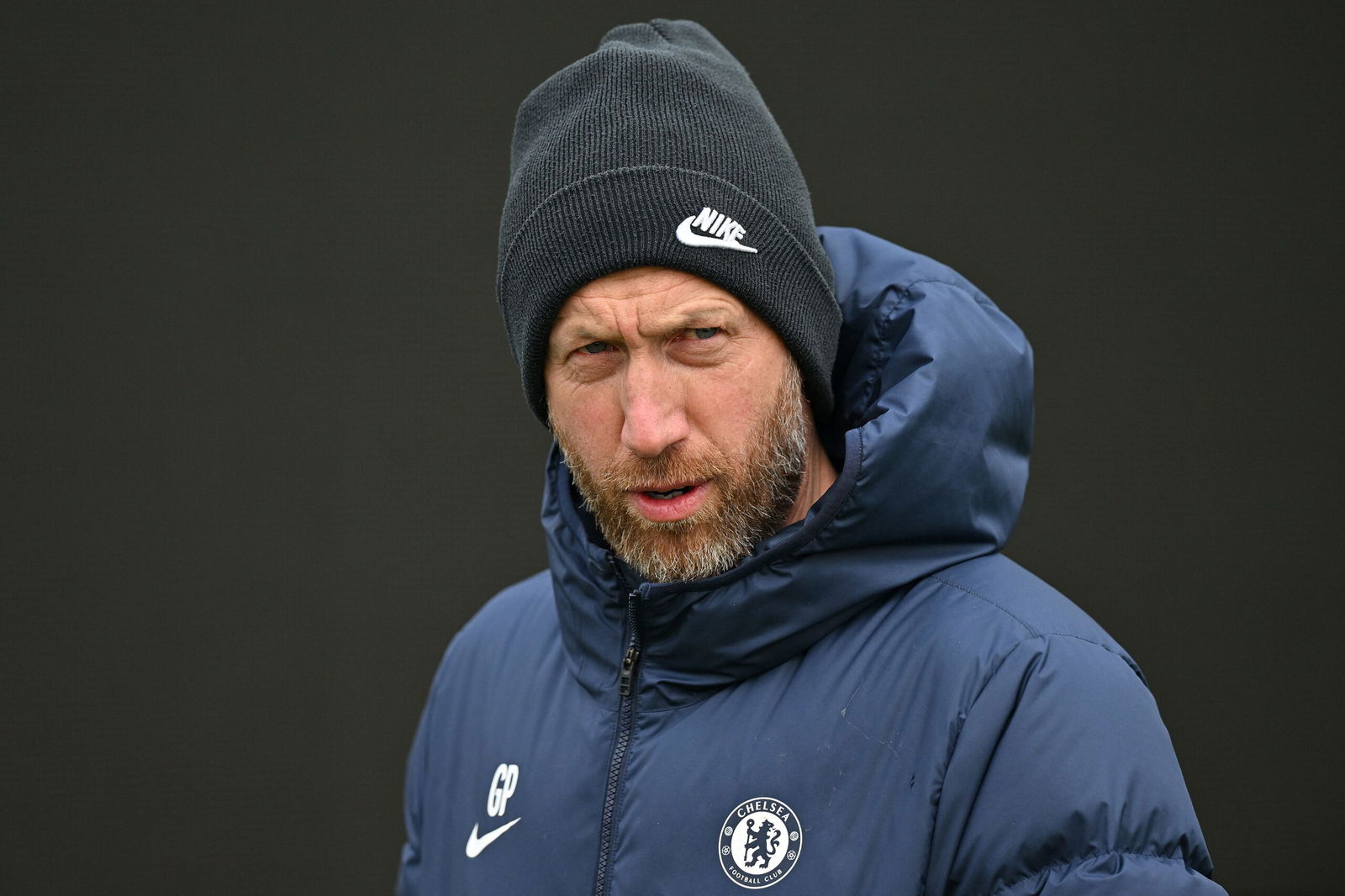 Graham Potter addressed the media ahead of Chelsea's Champions League clash against Borussia Dortmund on Tuesday night at the Stamford Bridge.
The 47-year-old was fully focused on helping Chelsea progress to the quarter-finals as they look to overturn a one-goal deficit in midweek to reach the last eight.
Karim Adeyemi's first leg goal sees Dortmund begin the second leg with a narrow lead, but the Blues have home advantage in west London and will be looking to take their chances, unlike the first leg, to end the German side's winning streak.
Here's what the Chelsea head coach had to say in his pre-match press conference on Monday afternoon.
---
Borussia Dortmund clash
"It's a big game, exciting game. Special night at Stamford Bridge, we're really looking forward to it. Our thoughts are positive, trying to win the game. They're a top opponent. They are in a fantastic vein of form. Winning games constantly."
Leeds United win helping morale
"It's always nice to win, that's for sure. Everybody is happier when we do. But we know we have a big challenge ahead. As much as we are pleased, we want to follow it up with another win."
Dealing with the pressure
"The position we are in, you should always welcome the pressure. It means you are in a fantastic situation, to compete for the last eight. We're looking forward to playing, competing to go through, we want to progress."
Team news
"Reece we will make a decision on tomorrow. Christian is in the squad, he's training well and looking good. N'Golo it's too soon for him, but he's looking good."
Focusing on the job and not his future
"I'm just thinking about how important it is for the team and club to get to the last eight. Playing against a top opponent. It's a huge challenge, but at the same time what an opportunity. We're going to give it everything."
Managing N'Golo Kante's return
"It's a complex one because he's had a long time out. It's how you get him back to speed to play Champions League and Premier League football. He won't be able to go straight in for 90 minutes any time soon."
Joao Felix
"We're really happy with him. Providing he's not tackling anyone on the halfway line, we're happy. His quality is clear, make things happen. The fact he can play in a few different positions is good."
Stamford Bridge atmosphere
"Fans are always entitled to air their views. They've been suffering like the rest of us. The reception and support we had at the weekend was fantastic. They know the importance of the game tomorrow night. We want to make it tough for Dortmund and they will help do that."
Preparations for Dortmund
"At Chelsea, it's better that you win. As much as you can celebrate the win over Leeds, you have to move on quickly to the game on Tuesday.
"We have to play well, we have to be positive. It's a special occasion. We've had some games where we could've scored more than one. We need that performance tomorrow night. It's as simple as that. But it's not going to be easy.
Practising penalties
"The boys are always practising. We have prepared for eventuality because it's a possibility. We want to get it done before that. Kai has been the designated penalty taker."
Mood at Chelsea
"The mood has been positive throughout. It's not being happy, joking and smiling when you're losing – of course not. But there has been support and spirit. When you win a game, your smile comes back."