Benfica slam 'disrespectful' Chelsea for role in transfer talks after 'driving Enzo Fernandez crazy'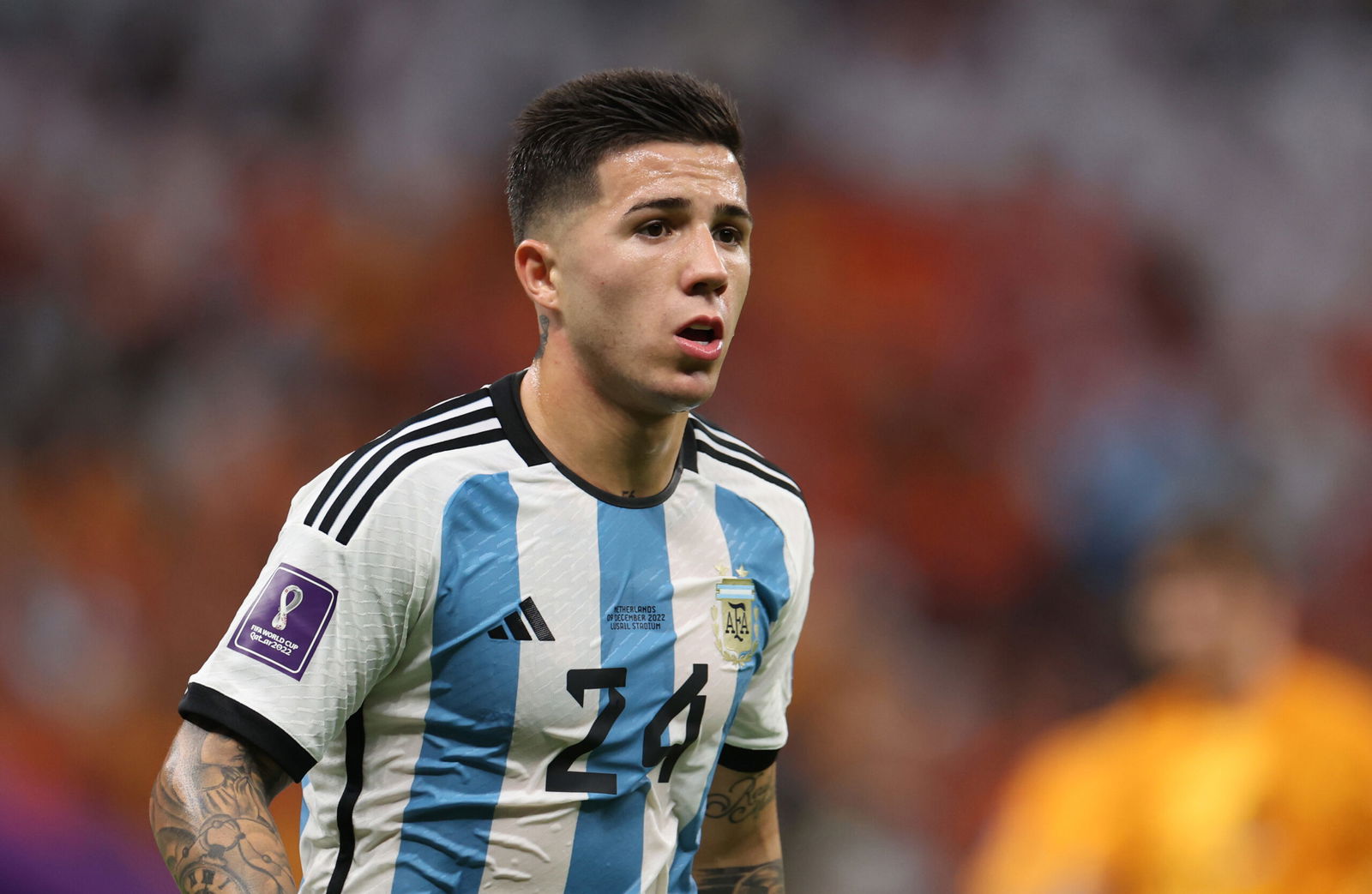 Benfica boss Roger Schmidt has hit out at Chelsea for their handling of the Enzo Fernandez transfer negotiations which has seen them 'drive the player crazy'.
After days of negotiations between the clubs, no agreement was reached between Benfica and Chelsea for the World Cup winner and there an ill feeling was left at the end of Wednesday evening.
Chelsea were claimed to have reduced their verbal offer from in excess of €120 million to €85 million which Benfica were unhappy about and saw them revert back to their stance of only selling Fernandez if his €120 million release clause was met.
Fernandez was convinced by Chelsea's intent and requested to leave for Stamford Bridge this month, but co-owners Todd Boehly and Behdad Eghbali, along with the recruitment team, have been unable to strike a deal which has angered Benfica as a result.
In a press conference, Benfica's coach opened up on Fernandez's future and slammed the Blues for showing disrespect and going back on their intentions of paying the release clause.
As quoted by Record Portugal, Schmidt told reporters: "It was a very talked about subject this week. Enzo is a good guy and an extraordinary player, we want him to stay, the situation is not easy, he played in the World Cup, won the World Cup, had proposals, there is a lot of money at stake. He is a young man player, this is confusing, we all understand this. But he is an excellent person.
"He was not authorized to go to Argentina, it is not acceptable, there will be consequences, I will not say which ones.
"We do not want to sell him, neither I nor the president. we know that there is a release clause, if he wants to leave and someone violates the clause, maybe we lose the player.
"There is a club that wants him, they tried to attract him, but they know that they can only have him if they pay the clause. It's very clear. It's disrespectful against all of us, to Benfica. They're driving the player crazy, they pretend they want to pay the clause and then they want to negotiate. It's not what I understand about a good relationships between clubs who want to discuss about the player.
"About Enzo is all I'm going to say and I'm not going to answer any more questions about it."