Pulisic 'focused' on Chelsea amid Man Utd, Arsenal & Newcastle transfer interest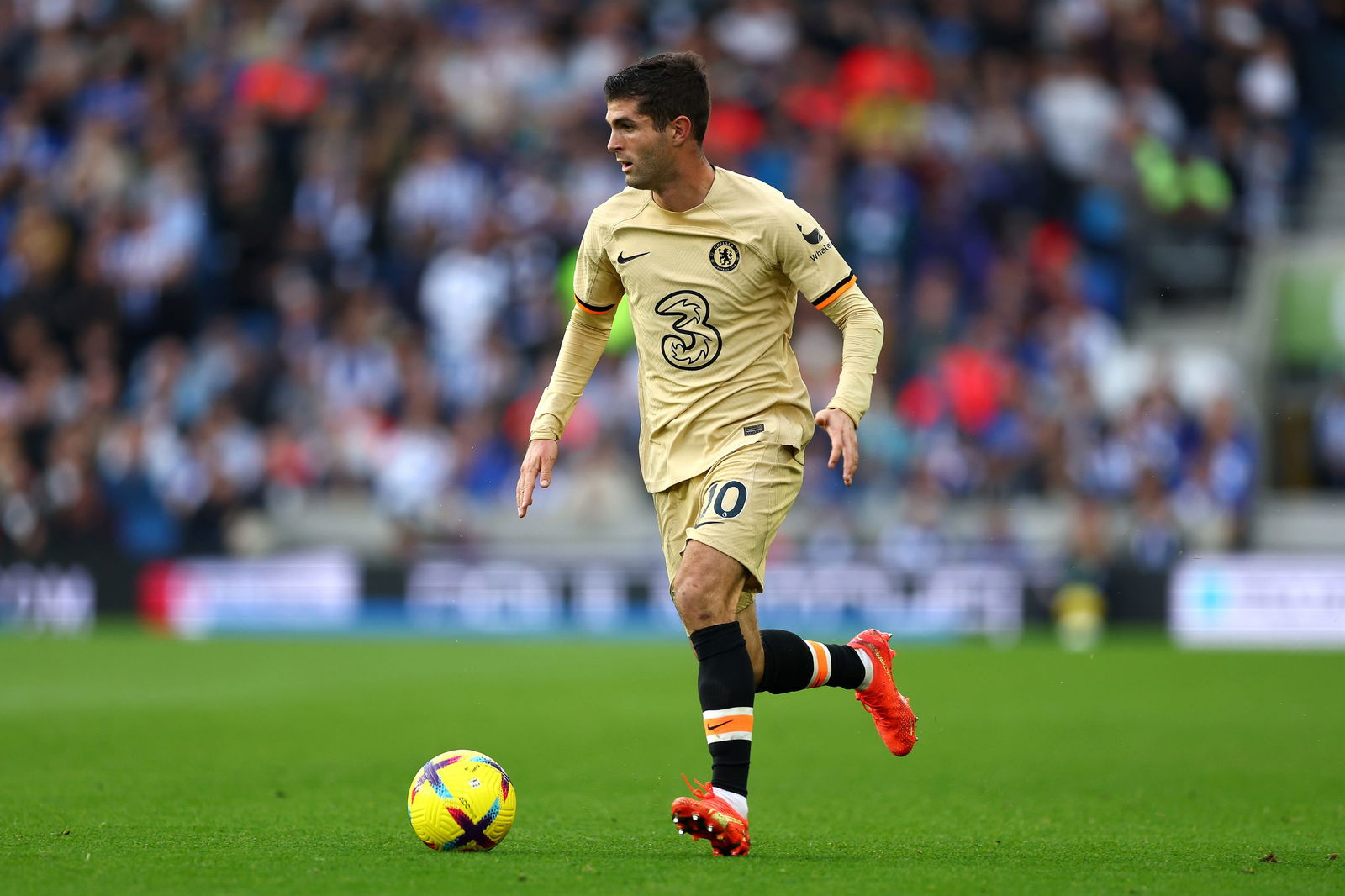 Christian Pulisic remains focused on finishing the season with Chelsea amid speculation surrounding his future at Stamford Bridge.
The 24-year-old has returned to the club's Cobham training base this week after competing at the World Cup in Qatar with the USMNT.
Unfortunately for Pulisic and Co, they were knocked out in the last-16 to the Netherlands.
He was given a week off before returning to Chelsea but on Wednesday he made his comeback to Cobham and took part in his first training session.
Pulisic, who has made 11 appearances for the club since Graham Potter arrived at Chelsea in September, has seen his Chelsea future come under uncertainty with several clubs showing interest in the American.
Newcastle United, Manchester United and Arsenal have all been linked, but Pulisic insists he is 'pushing and focused' on Chelsea despite acknowledging that 'anything can happen' in football.
"Right now I'm absolutely back at Chelsea," Pulisic told the Indirect Podcast. "Focused and ready to finish the season.
"But you know how things work in football. Things change quickly and anything can happen. At the moment, I am just pushing myself in training and working at Chelsea because that's where I am right now."
Pulisic will hope to get a run in the side when their Premier League campaign resumes on December 27 against AFC Bournemouth at Stamford Bridge.
During the World Cup, Pulisic was asked about head coach Graham and responded: "He's been good. He's come in and the way he's worked with the players and communicated with the players has impressed me the most.
"We had a great start with him. We've had some difficulties in recent weeks but I think he's working through it and I think the guys have received him quite well.
"We're excited. There's going to be good things going forward."