Graham Potter delivers tough verdict on Leicester as Brendan Rodgers makes 'difficult' Chelsea claim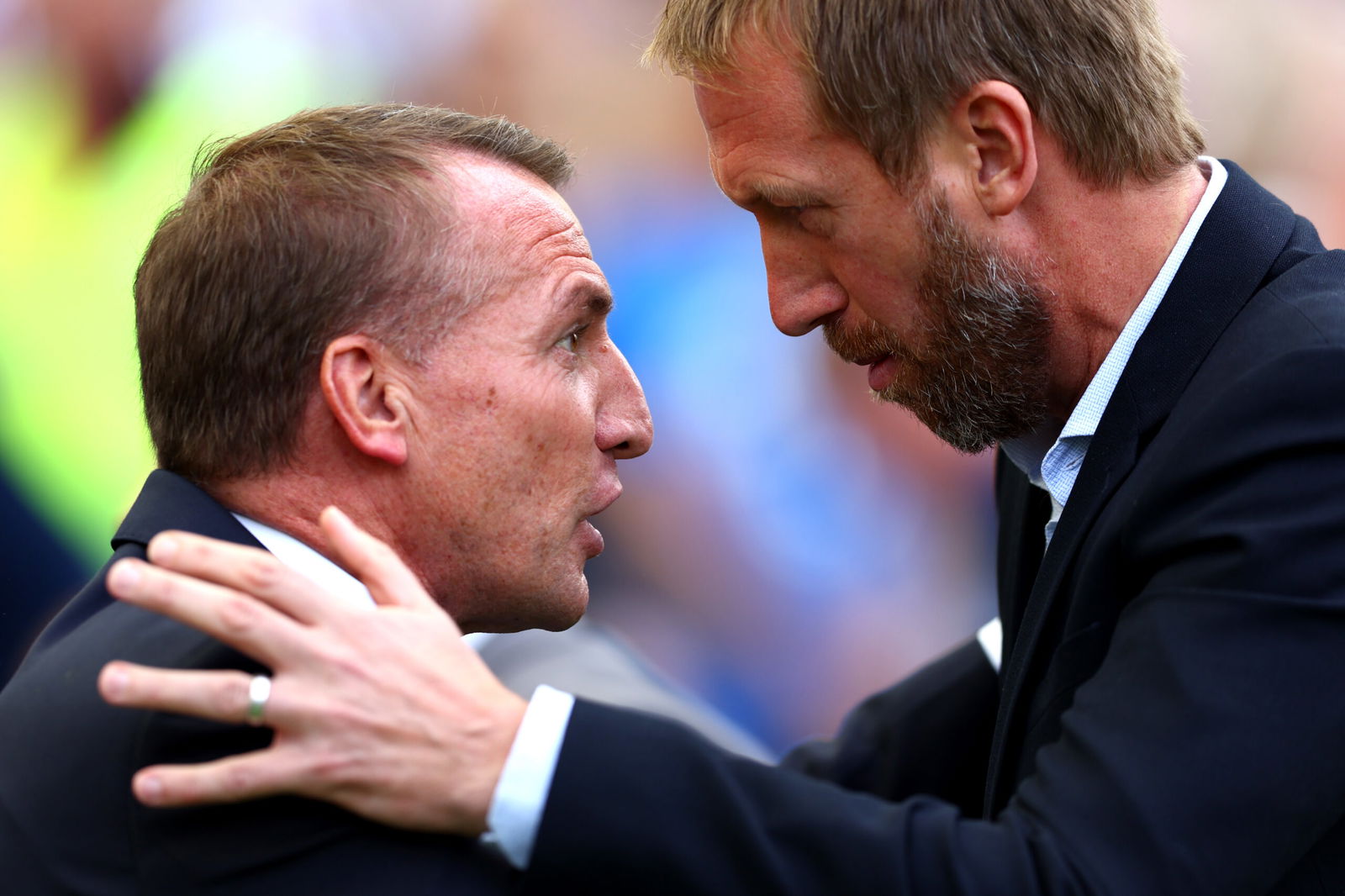 Brendan Rodgers has backed Chelsea's decision to hand Graham Potter time at Stamford Bridge ahead of a 'tough' encounter against Leicester City in the Premier League.
Chelsea travel to the King Power Stadium on Saturday afternoon to face a Leicester City side who are just two points above the relegation zone after three straight league defeats against Manchester United, Arsenal and Southampton.
Potter's side come into the league clash on the back of two wins over Leeds United and Borussia Dortmund. It eased the pressure which was growing on Chelsea after the two matches were defined as potential 'make or break' clashes over Potter's future.
A win over the Foxes will see Chelsea remain in 10th regardless, while if Aston Villa better the Blues' result, they could slip to 11th depending on goal difference.
Potter has had to contend with a bloated squad in excess of 30 following the sheer number of new signings, plus the gradual injury returns from the likes of Reece James, Wesley Fofana, N'Golo Kante and Christian Pulisic.
Rodgers, who is under pressure to get a result against Chelsea to move Leicester away from the relegation zone, backed the 47-year-old to succeed at Stamford Bridge and insists the Englishman just needs time, although he is aware that is easier said than done.
"It's part of the job at this level," Rodgers said ahead of the game, as quoted by BBC Sport. "If you don't win games, you're under pressure.
"From Graham's perspective, he's very new into there and it's a difficult challenge because he has so many new players. It's difficult to keep 30 players happy. It's just time.
"At the top clubs, you may not get time but he is deserving of it. When you make structural changes, it takes time to settle."
Potter will want to continue the good momentum on Saturday to clinch a third successive win against the Foxes, but the Chelsea head coach refuses to underestimate Leicester, who he believes have been unfortunate this season.
"We have to play well," Potter said. "I think Leicester's results are worse than their performances. They've been a bit unfortunate as well I think. They are suffering from not the best of starts, I'm sure Brendan will agree with that.
"But they've rallied as well and still have some really good players. I have huge respect for what Brendan has done there and he is a top coach and top person. It'll be a tough game."
---
READ MORE: James, Kante, Mount, Sterling, Aubameyang updates as Potter handed five-man Chelsea injury blow for Leicester City clash
READ MORE: Graham Potter hints Chelsea's new formation for the foreseeable future after Leeds & Dortmund wins