Now or never: Mikel Arteta's Arsenal transfer plan forces Chelsea into critical summer decision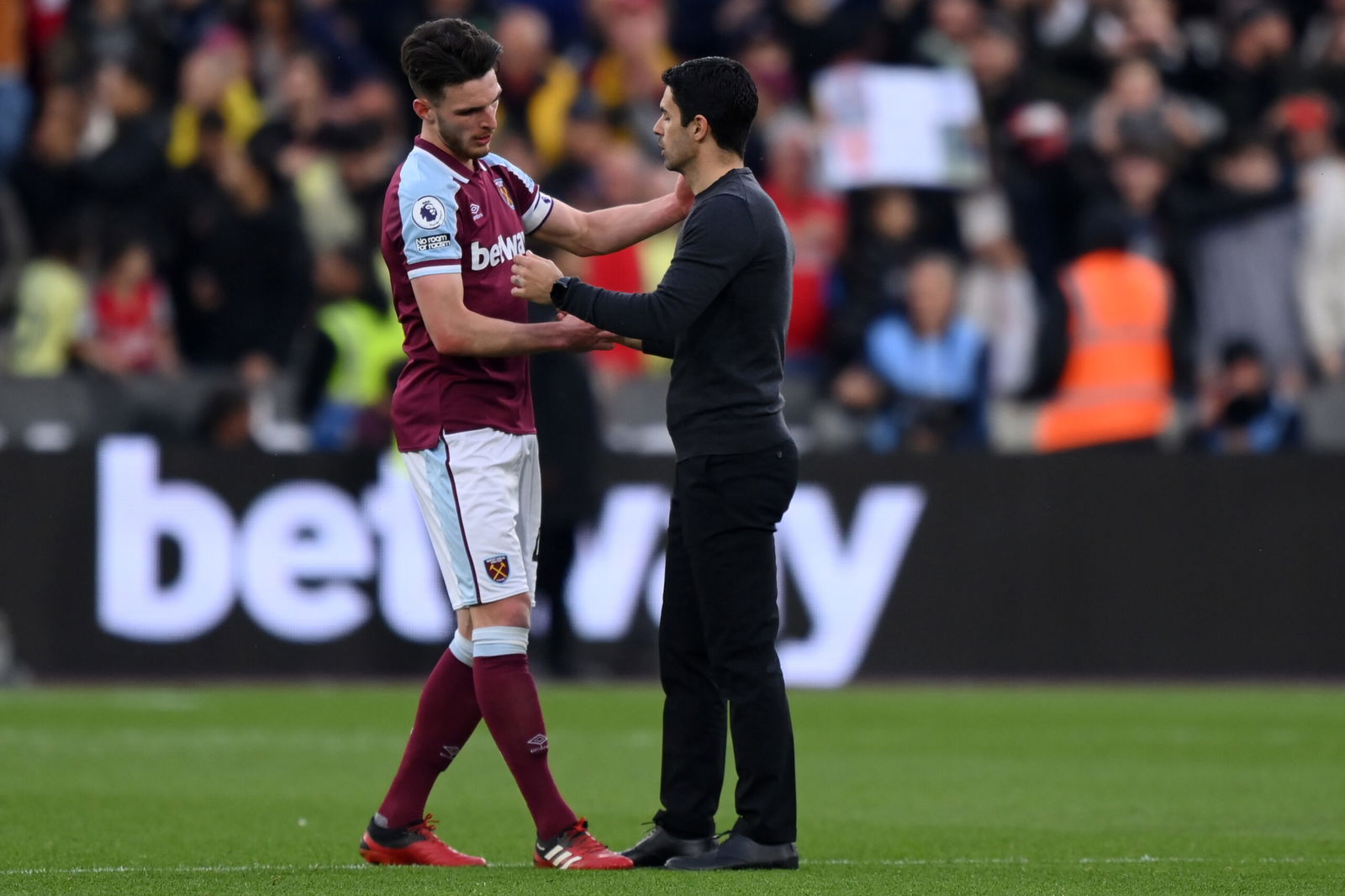 The transfer battle for West Ham midfielder Declan Rice is starting to rise as Chelsea, Arsenal, Manchester United and Manchester City all show interest ahead of the summer window.
His time at West Ham is set to come to an end this summer with the club reluctantly ready to accept Rice can leave as his contract enters its final year, although there is the option of a further year.
The England international, who is now the club captain following Mark Noble's retirement, has expressed his dream of playing in the Champions League and winning trophies during his career.
During the World Cup, he said: "One hundred percent I want to play in the Champions League. For the last two or three years I've been saying that.
"I've been playing consistently well for my club and I feel like I really want to keep pushing. I see my friends here who are playing Champions League and for big trophies.
"You only get one career and at the end you want to look back at what you've won and the biggest games you've played in."
Chelsea have had a long-standing interest in their former academy star, dating back to when Frank Lampard was in charge of the club, but no firm move has been made despite making an enquiry for his services last summer when the Todd Boehly-Clearlake Capital ownership first began.
The club have been busy since their arrival, splashing in excess of £400 million which has seen five signings already move to Stamford Bridge this month, including Joao Felix on loan and Mykhailo Mudryk for £88 million.
Several clubs are wanting to improve their midfields this summer and two of the most-wanted central midfielders are wanted and likely to be available at the end of the season: Jude Bellingham and Rice.
For Rice, Arsenal and Manchester United have started to make movements, with Arsenal believing they are the favourites for his signature, while Chelsea's interest in the 24-year-old has claimed to have cooled following pursuits for Enzo Fernandez and Moises Caicedo.
This is the summer Rice will be on the move. He is likely to cost between £80-100 million due to his contract winding down and no signs of him agreeing to an extension after three rejected offers.
Now it's down to Chelsea this summer, it's now or never. If they want Rice, they have to make a move a cough up a substantial fee to land him ahead of their Premier League rivals, one of which will likely certainly sign him.
Their interest in Caicedo this month could have an impact over whether they want to pursue Rice this summer.
However, following the swift deal to bring Mudryk to the club, Chelsea's recruitment team can be relied on to wrap up deals quickly if they want to do so. It's over to Graham Potter who will need to sign off on any deal, and the hierarchy if they really want Rice back at Stamford Bridge. Over to you, Todd (Boehly), Behdad (Eghbali, Paul (Winstanley), Christopher (Vivell) and Co.