Chelsea favourite 'willing' to leave club this summer despite signing contract extension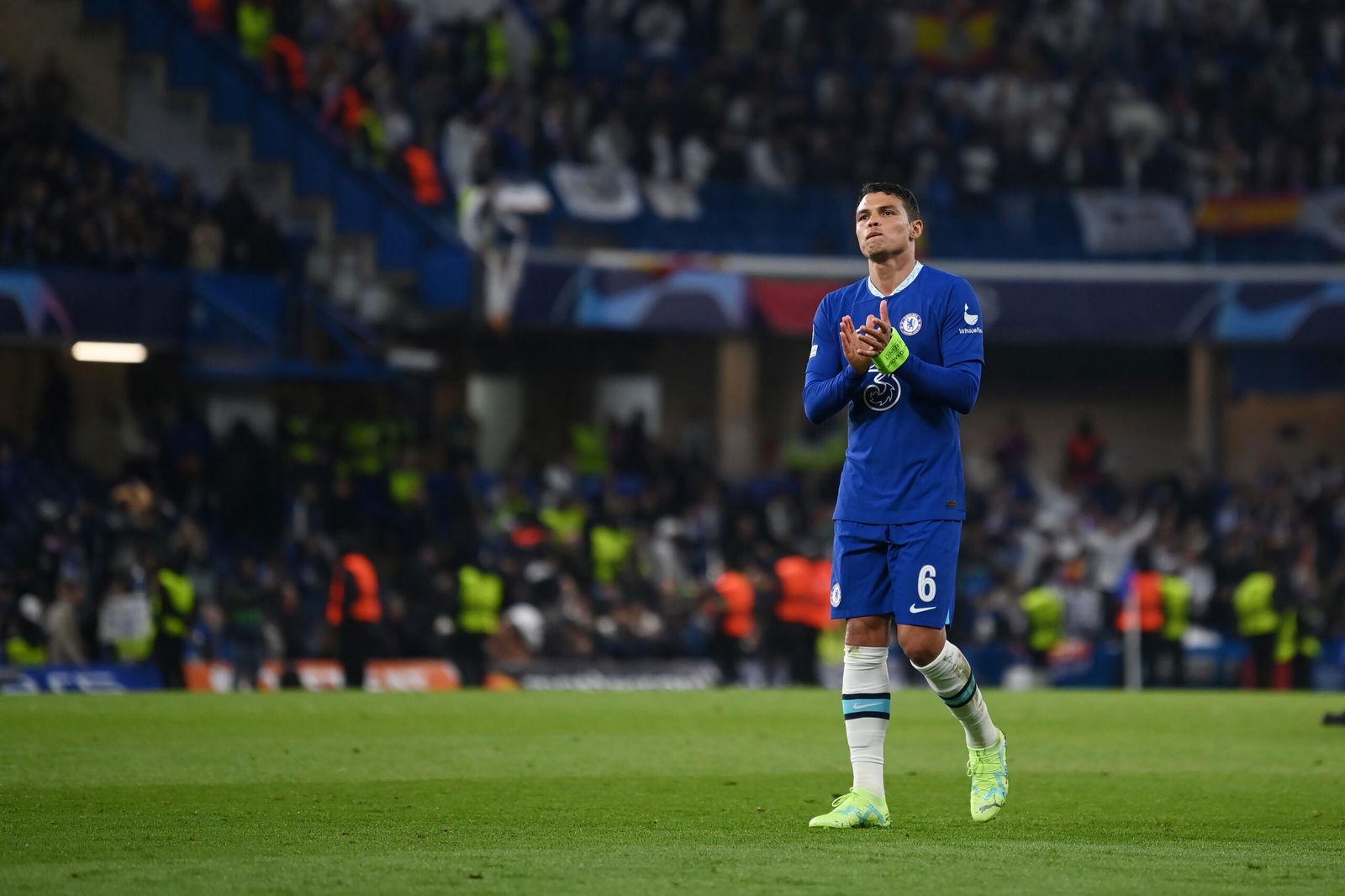 Thiago Silva is ready to leave Chelsea this summer even though he only signed a contract extension in February, according to reports.
The 38-year-old, who turns 39 in September, penned a one-year extension in February which would see him enter his fourth season at Chelsea after arriving in the summer of 2020 from Paris Saint-Germain.
Silva has had an illustrious career, continued during his time at Chelsea which has seen him win the Champions League, Super Cup and Club World Cup, but the 2022/23 campaign has been a difficult one for the Brazilian, along with the rest of his club teammates, with the Blues currently sat in 11th place in the Premier League.
Whilst crediting the defender, caretaker boss Frank Lampard admitted Silva will have been suffering this season because of the results, telling the official Chelsea website after their 3-1 win over AFC Bournemouth which ended a run of six straight defeats: 'He's also got a great mind and he's got a winning mentality, so he would have been suffering a bit recently because he feels it and he wears it.
Lampard added: "He's a great reference point for the young centre-backs we've got in the team around him. I've got nothing but praise for Thiago in all aspects."
The Todd Boehly and Behdad Eghbali ownership have acknowledged mistakes have been made this season and are hoping to avoid a repeat next season.
Following Chelsea's Champions League exit last month to Real Madrid, Silva slammed the club's transfer strategy after a spend in excess of £600 million, telling reporters: "I think the first step has been made, an incorrect step, but it has been made. We can't be blaming the managers if we don't take responsibility. It's a hard period for the club, with a lot of indecision.
"Change of ownership, new players arriving – we had to increase the size of the changing room because it didn't fit the size of the squad.
"A positive point is that there are amazing players in the squad but on the other hand there are always players that are going to be unhappy. There is always going to be someone upset because not everyone can play. The manager can only pick 11 from a squad of 30-something – that's tough.
"Some can't make the squad, we signed eight in January, we need to stop and put a strategy in place otherwise next season we could make the same mistakes."
Silva has four games left to play this season before the campaign concludes, but his future in the English capital is now uncertain, according to reports.
As reported by Globo Esporte, the Brazilian is 'willing to give up his last season in the Premier League to end his career at Fluminense'.
He is set to return to Brazil once Chelsea have played their final league game of the season against Newcastle United on May 28 at Stamford Bridge.
Silva began his career at Fluminense and played for them between 2007 and 2009 before moving to Italy to join AC Milan and then onto PSG over three years later.
Chelsea are set for a squad overhaul and losing Silva's quality, experience and leadership could offer a big blow to expected incoming head coach Mauricio Pochettino this summer.