Benfica issue strong statement over Enzo Fernandez's future amid Chelsea transfer talks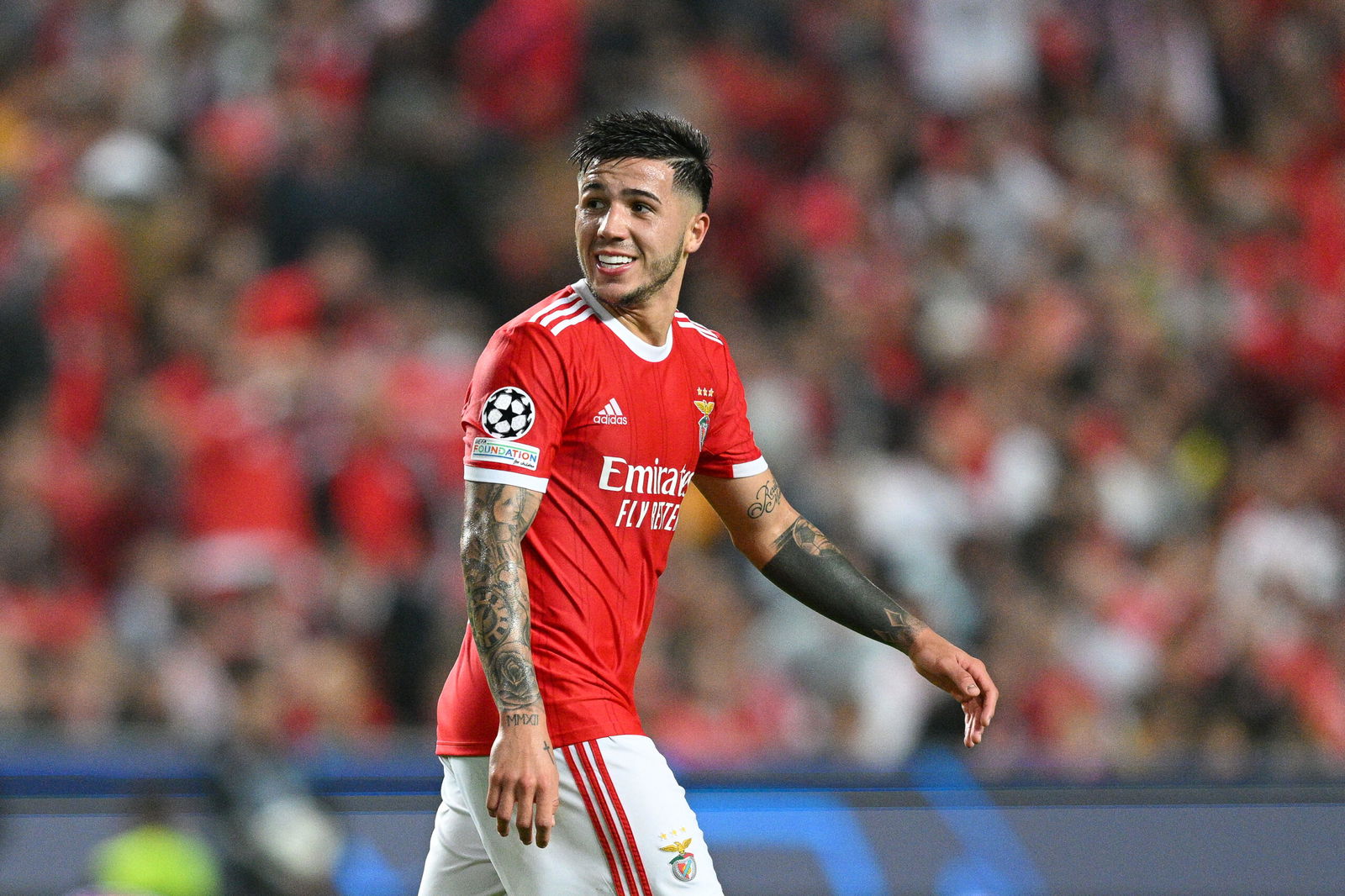 Benfica have issued a statement regarding Enzo Fernandez and his future following heavy transfer interest from Chelsea.
Fernandez, who only joined from River Plate in the summer, is the wanted by Chelsea in January and the Blues have signalled their intent to smash their club-record transfer fee to land the World Cup winner.
But Benfica are reluctant to let the midfielder leave next month and are holding out for the release clause of £105 million to be triggered otherwise they want Fernandez to remain.
The Portuguese club have even spoken to the Argentine to try to convince him to stay until the summer.
But now Benfica have hit out at quotes attributed to club president Rui Costa and insists they will count on Fernandez until the end of the season.
What did Rui Costa say?
As quoted in Italy, speaking to DAZN, Costa said: "We would not like to sell Enzo Fernandez in January, but we are willing to satisfy the boy in the event of an offer of €120 million."
How have Benfica responded?
In a statement, Benfica said: "SL Benfica clarifies that at no time did the President of the Club, Rui Costa, utter the words that are being disseminated in Italy by DAZN.
"Sport Lisboa e Benfica reiterates its intention to count on the player Enzo Fernández until the end of the season."
What else has been said?
Benfica manager Roger Schmidt refused to detail the conversation he has had with Fernandez over his future and conceded he will have to accept the decision the midfielder eventually makes.
Ahead of their match against Braga on Friday night, he told reporters: "I can't reveal those conversations. When I talk to the players, these are things I keep to myself.
"What I can say is what I've already said. We all know what football is like. These young people have opportunities, and it's not just about Enzo.
"If they have opportunities, they have to make decisions, and I respect them. I can advise them, but they only have one career. If I can convince them or influence them in a certain way, I try to do it, but I accept their decisions."