Ambitious, Focused, Determined: Inside Mykhailo Mudryk's first week at Chelsea after confident Liverpool debut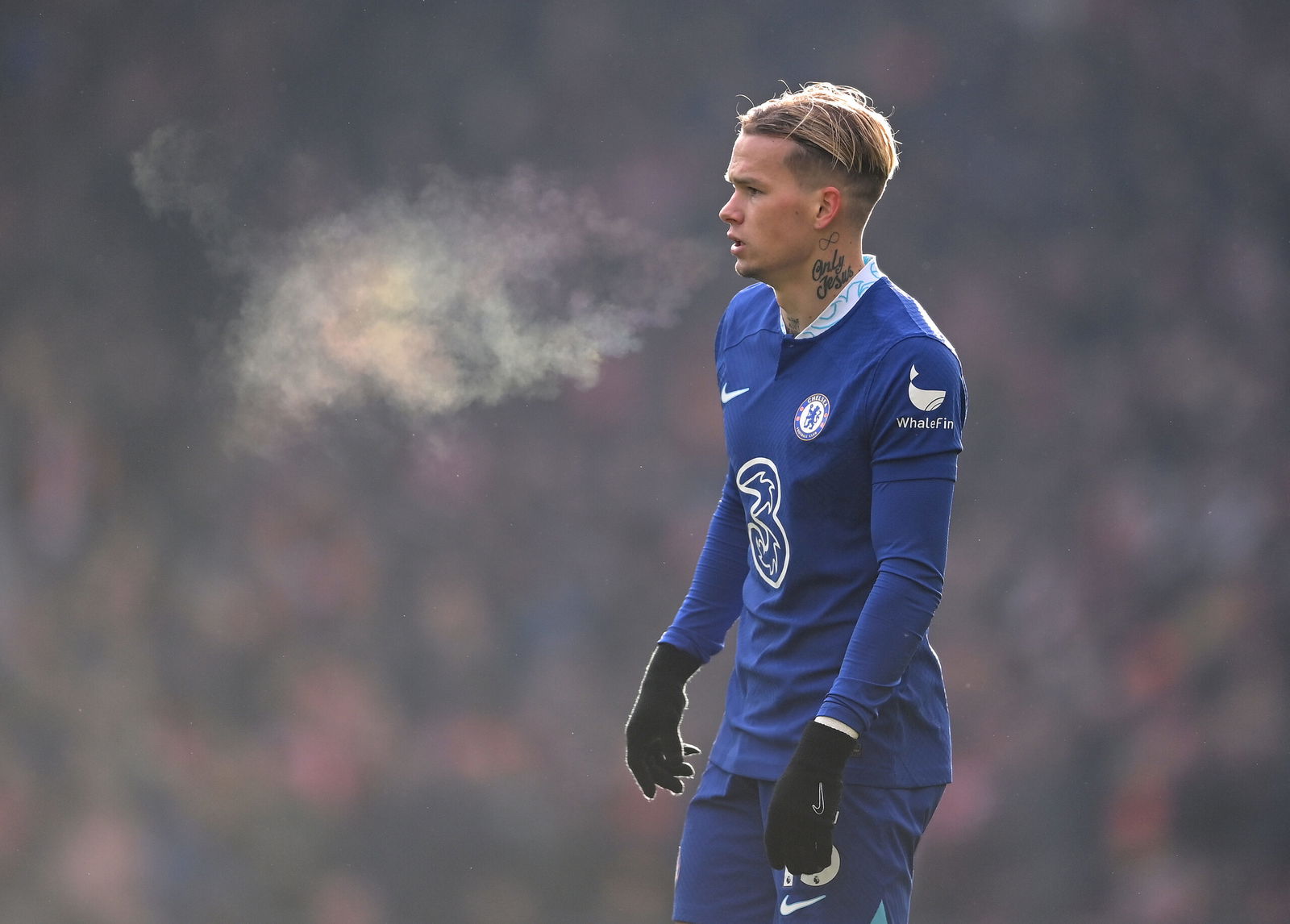 Mykhailo Mudryk has settled in well to his new surroundings at Chelsea after his first week at the club.
The 22-year-old was signed from Shakhtar Donetsk in deal worth up to £88 million, which includes £26 million in achievable add-ons like winning the Premier League and Champions League.
Chelsea beat Arsenal to the race for the Ukrainian this month, who became their fifth signing, joining the likes of Benoit Badiashile and Joao Felix at Stamford Bridge.
Mudryk made his debut from the bench against Liverpool on Saturday afternoon at Anfield, showing early signs of promise, with his sheer pace on show to highlight one of his qualities following his eight-and-a-half-year move to Chelsea.
Potter was full of praise for the forward post-match, admitting: "Yes, he was really good. He's only been with us a couple of days and he'll get better the more he is with us and the more we understand him and the more he understands us. But promising signs."
The Chelsea head coach oversaw Mudryk in two sessions before his debut and knows his job, since settled in more at the club, is to help him ease into life in the capital.
He said: "Our job is to help him settle into the team, help him settle into the country and league, and gain an understanding of us and how we can help him."
READ MORE: Kai Havertz learns Bayern Munich's summer transfer stance with Chelsea future 'uncertain'
Mudryk has caught the eye of his new teammates, including club captain Cesar Azpilicueta who was quick to laud the forward's application since arriving from Shakhtar.
"I've seen a very focused lad with great determination, great ambition," Azpilicueta told Standard Sport of Mudryk. "He has a great connection with the fans as well."
He added: "He just has to express himself the way he has been doing. It's great to see his energy and he will be a very important player."
Mudryk has been working on and off the pitch, doing the extra hours in the Cobham gym to ensure he is in top shape ahead of their west London derby against Fulham next Friday, when he will be hoping to make his full, as well as his home, debut at Stamford Bridge.
The plaudits have kept coming for Mudryk, with defender Marc Cucurella telling the official Chelsea website: "He is very good, very fast, and he played really good after training for one or two days. I think the new players have a lot of energy to play for this club."
First impressions are key and Mudryk has certainly won his new boss, teammates and fans over so far despite only featuring for a section of the second half last weekend.
He will be hoping to kick on in the coming weeks to justify why Chelsea were willing to spend big-money on him to ensure he moved to west, and not north, London.