Jorginho & N'Golo Kante 'likely to leave' Chelsea on free transfers as Todd Boehly makes €20m decision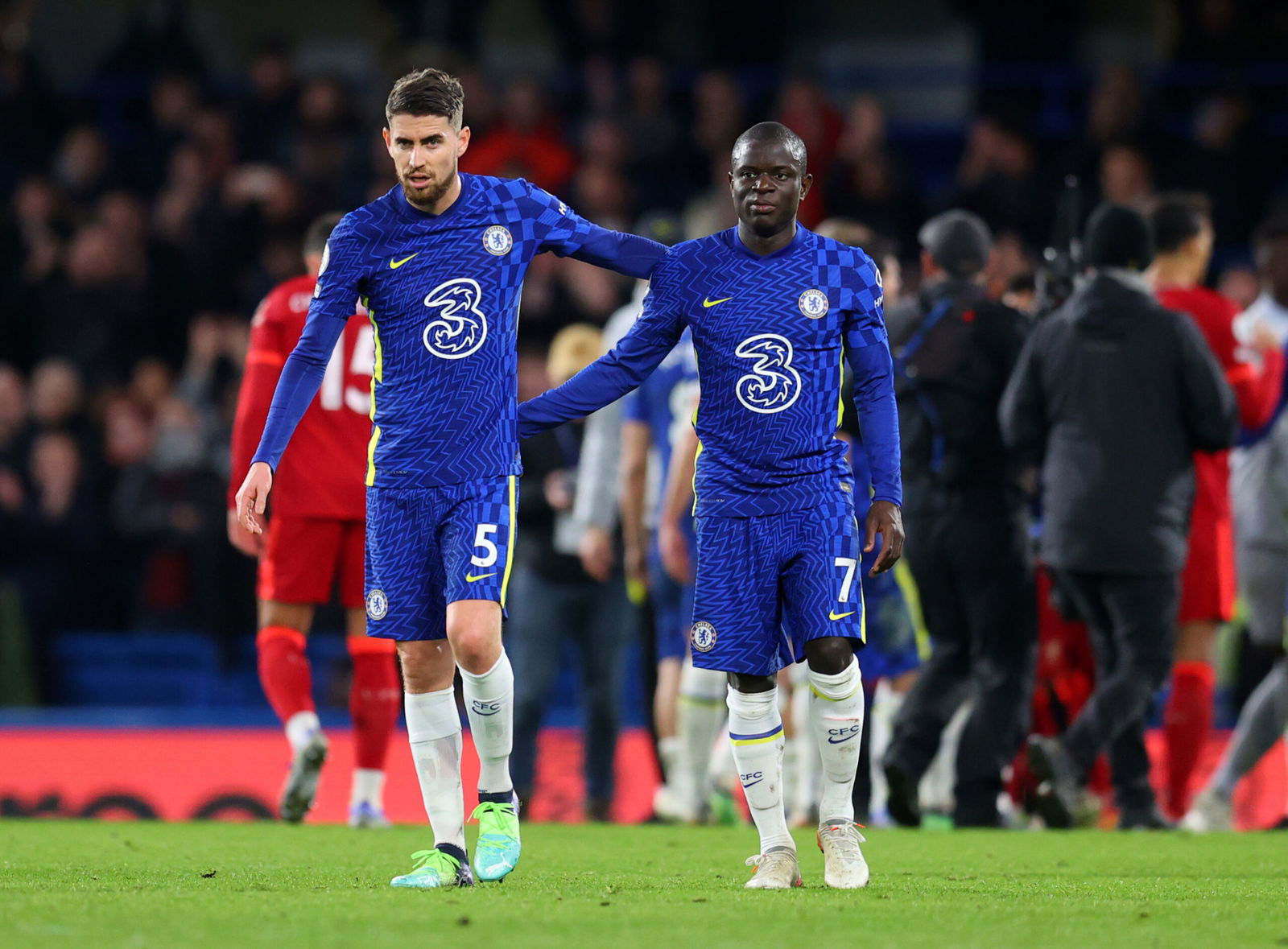 Jorginho and N'Golo Kante are increasingly likely to leave Chelsea at the end of the season, according to reports.
Both midfielders are out of contract next summer and neither have yet agreed an extension with the club.
As time passes and each day goes by, the chances of both leaving on free transfers becomes more likely.
Both will be able to agree pre-contracts in January with European clubs should they not pen extensions with Chelsea.
Now as reported by Nathan Gissing, no official talks have taken place between Jorginho's camp and Chelsea.
There has been an 'internal feeling' since the summer that both Jorginho and Kante are 'likely to leave' on free transfers.
Jorginho has recently admitted that he loves Chelsea and wants to stay, but wants to focus on turning the club's form around after three straight Premier League defeats.
He told talkSPORT: "Of course I do (want to stay), I love Chelsea.
"But this is a thing I'm not going to think about now.
"I need to think about winning games. Otherwise it's a problem.
"I'll focus game by game and then we'll see what's going to happen.
"But my mind is on Chelsea now and trying to win as many games as possible."
Arsenal and Tottenham Hotspur have been linked with Kante, who is happy in London, but it's likely any move could depend on his fitness with the midfielder currently out until February with a hamstring injury.
Chelsea have made a move in the midfield department though for the future. They are closing in on the signing of Vasco da Gama midfielder Andrey Santos.
Todd Boehly has struck a €20 million agreement for the Brazilian wonderkid. Santos is now set to travel to London to undergo a medical and complete his switch to Stamford Bridge.
It does remain unclear if Santos will join Chelsea in the summer or immediately in January.