Every word Graham Potter said on Chelsea's new £88m signing Mykhailo Mudryk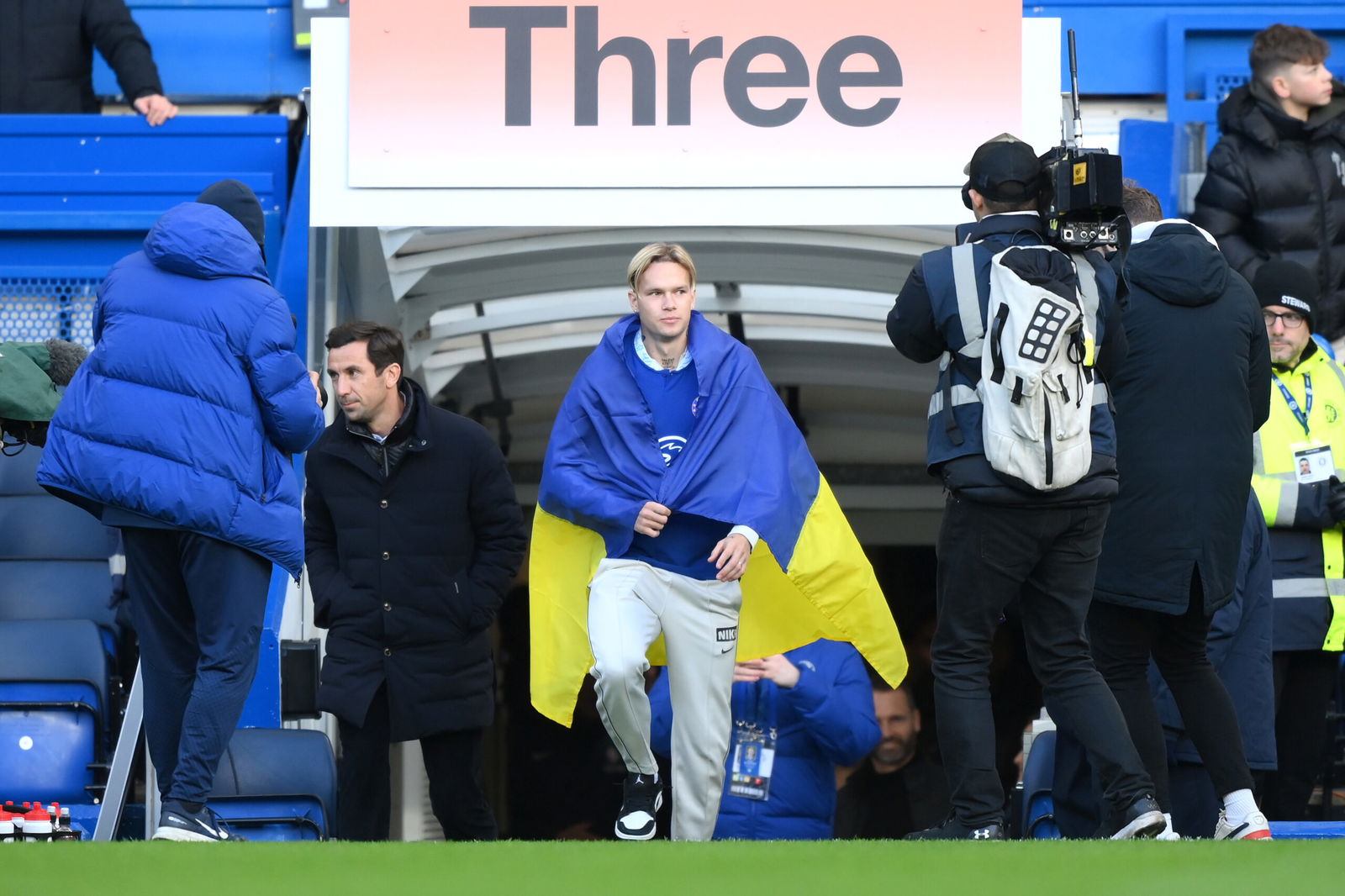 Graham Potter offered an exciting verdict on Chelsea's new January signing Mykhailo Mudryk following his arrival from Shakhtar Donetsk.
The 22-year-old was confirmed to be the club's fifth signing of the window when they announced his arrival during the first half of their 1-0 win over Crystal Palace on Sunday afternoon.
Mudryk has signed a eight-and-a-half-year contract at Stamford Bridge and will wear the number 15, with Chelsea paying an £88 million fee, including add-ons, for his services.
He was introduced to the supporters in west London at half-time after explaining his reasons for opting to choose the Blues this month.
"I'm so happy to sign for Chelsea," said Mudryk in his first interview since joining Chelsea.
"This is a huge club, in a fantastic league and it is a very attractive project for me at this stage of my career. I'm excited to meet my new teammates and I'm looking forward to working and learning under Graham Potter and his staff.'
Potter, who was claimed to be heavily involved in wanting Mudryk, was asked about the Ukrainian after the match on Sunday and gave the full seal of approval on the attacker.
---
Graham Potter's thoughts on Mykhailo Mudryk
"He is a young player with exciting quality in the final third," Potter told BBC Sport. "He is very fast and direct and I think the crowd will like him."
Graham Potter on Mykhailo Mudryk's eight-and-a-half year contract
"I'm the head coach and, as you know, I've had enough to worry about before thinking about contract lengths. I'll leave that to the club and what's right for the club. I'll try to support as best I can.
"I'm looking forward to working with him. If I'm here for the remainder of his contract, then we'll all be happy."
Graham Potter on Chelsea swiftly wrapping up a deal to beat Arsenal
"You're never surprised in the transfer window because things happen when you don't expect them to happen," added Potter, as quoted by Adam Newson, post-match.
"In terms of what he brings, he's a player with a big future, exciting, one vs one, he's very direct, he attacks the back-line, can go into wide areas but also affects the goal. A really exciting player and I think our supporters will really like him."
Graham Potter on keeping squad happy after signing another forward
"That's the challenge for us," Potter concluded. "We want to do better, want to play better, want to play better and get more points and wins.
"You need a squad that is balanced, that has the right amount of competition, and I think that he brings that. Then it's my job to make the selections."