Graham Potter needs to accept Chelsea's fate and make key selection decisions after Boehly & Eghbali backing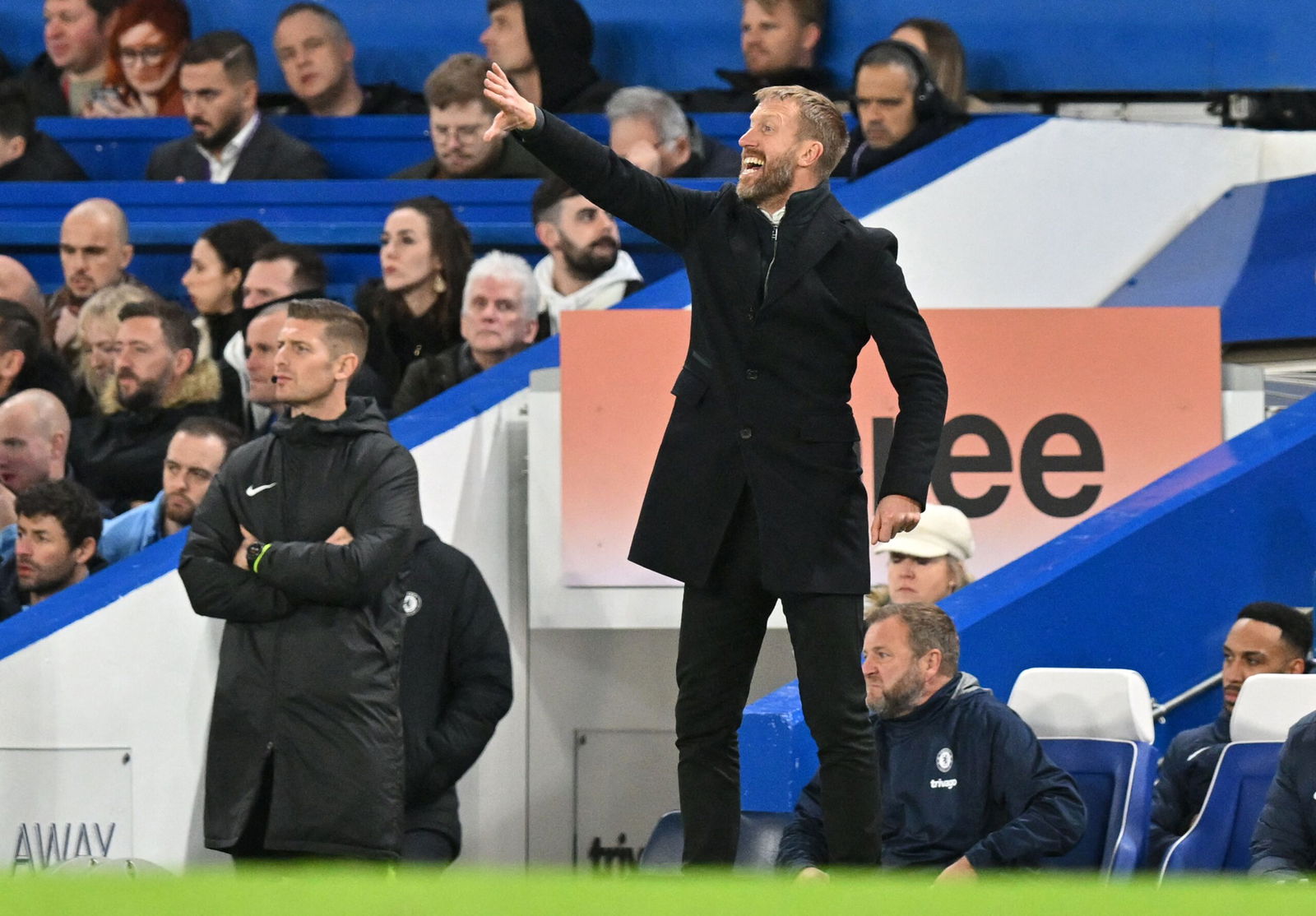 It's been a challenging campaign for Chelsea already and the chances of them achieving their objectives this season are becoming increasingly unlikely.
Chelsea are sitting in 10th in the Premier League, ten points off the Champions League places, and are already out of the Carabao Cup. They begin their FA Cup campaign away to Manchester City on Sunday, and defeat at the Etihad Stadium would spell the end of any realistic chances of silverware.
Graham Potter's side remain in the Champions League, with a last-16 tie against Borussia Dortmund awaiting them next month, but the chance of Chelsea going all the way are slim.
Their struggles have been compounded by the injury crisis at the club. Ten senior players are out injured which has left Potter with minimal options and having to rely on youngsters to fill the spots in the matchday squads.
Chelsea's form has dipped which has seen them win just one league game from their last eight, however Potter isn't under pressure from the club's hierarchy as they stick by him during the difficult period.
READ MORE: Chelsea confirm shirt numbers for £50 million trio Slonina, Badiashile and Fofana
The Chelsea head coach, along with the Todd Boehly-Behdad Eghbali ownership, accepts the 'massive transitional period' and knows he has the fortune of not being under the microscope like the Roman Abramovich era which consisted of a 'hire and fire' policy.
"I would always feel lucky to be at Chelsea because I am grateful and privileged to be here," responded to Potter if his job pressure would be different under Abramovich.
"I understand where you are coming from but there is a completely different ownership than there was. That is hard for some people to get their head around because for 20 years Chelsea was one thing and now all of a sudden it's different.
"Yet people still think back to what happened in the past 20 years. That is normal but it is completely different. But again, the reason for me to take the job was the chance to shape a club that is in a massive transitional period. It's huge. Twenty years is a long time to have that leadership and then to change."
With injuries not helping Potter's case to turn the form around at Stamford Bridge, the 47-year-old started to bring in youngsters against Man City on Thursday night in the Premier League. After coming on from the bench, Carney Chukwuemeka, Lewis Hall and Omari Hutchinson all impressed, as did Conor Gallagher.
Potter brought out his ruthless side by substituting substitute Pierre-Emerick Aubameyang, who wasn't impressed, and he now needs to continue this trend.
It has been reported that Potter will now give youngsters more opportunities due to the senior stars' absences, and he has to do this now to keep the fans on side.
READ MORE: Chelsea's top four chances revealed as Graham Potter sends unity message to squad
Should he continue to show that he is making positive decisions for the process and long-term at Stamford Bridge, he will gain the respect and trust of the supporters who have largely been supportive despite the poor form.
Some would say Potter doesn't have a choice over who he is available to select. That is correct to a degree, but he still has to do it. He's done it once, now it's time to continue it moving forwards and taking authority over the squad.
Potter has started to add ruthlessness to his talking to the media after reflecting on the critics who are piling the spotlight on the underperforming Chelsea.
He said: "I've had some support, but I'm not naive enough to think that if you've had the results we've had there's not going to be some criticism and negativity. It would be strange for me to think that.
READ MORE: Edouard Mendy undergoes surgery as Chelsea's injury problems worsen
"Again, I'm not sitting here as some egomaniac who has all the answers and gets everything right, of course that's not the case. We have had a massive transition, problems in terms of injuries don't make it easy to be stable, but it's sort of blah, blah, blah, isn't it? People want to see results and, 'Shut up, Graham. What are you talking about? We need to win'."
Chelsea's hopes of a silverware are hanging by a thread. Lose to Man City and this season is almost a write-off with Champions League football next season already looking far-fetched and a distant dream.
So for Potter, he has a chance to play the players who are going to be here next season, embed the youngsters – who showed fight and heart when coming on in midweek – into the squad and give the fans a side to really connect with.
A transitional period, especially at a top club, is hard to accept, Potter has constantly reminded all involved, but there can be some positives to take from the end of the season even if they fail to finish in the top four. But that's down to Potter now and only he is in control of selecting a team the fans can accept and be content with.
In the words of the head coach, everyone has been angry, cross and pissed off. But the only way for the club to get through the other side is for their to be unity across the board: from the fans, to the players, to the manager and the board.